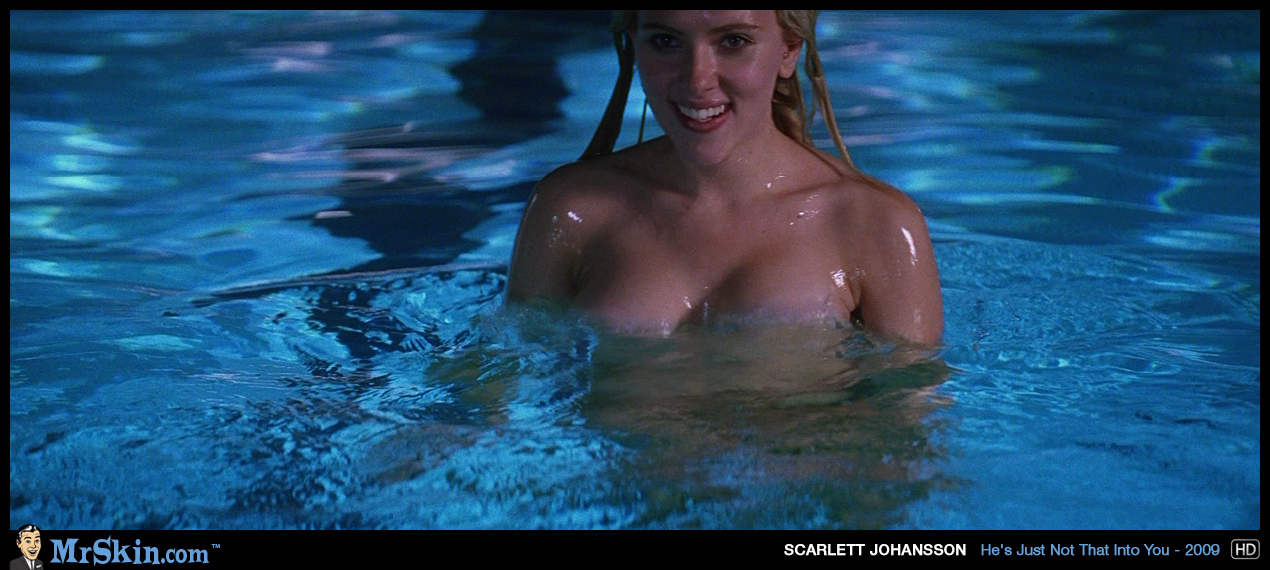 Guys have been waiting for nudity from pouty-lipped, epically-jugged actress Scarlett Johansson since the first peek of her see-through panties in Lost in Translation (2003). Here at Skin Central we thought we'd be eagerly anticipating a Scarlett strip scene onscreen for years to come.

Well, hold onto your pants fellas, because the Hollywood Reporter is reporting that Scarlett makes her nude debut in Jonathan Glazer's Under the Skin! The film has the volcanically voluptuous star playing an extraterrestrial come to experience Earth life, which includes naked time in a sexy new Scarlett skin!

"She totally commits to the part, to the extent that she even performs several scenes of full-frontal nudity."

Ok, maybe we're a little once bitten, twice shy on stars going from zero to bush in their very first nude scene, but for Scarlett, consider us true believers!

Under the Skin is still seeking a U.S. distributor, but you can get a head start with all the sexiest moments from Scarlett Johansson right here on MrSkin.com!