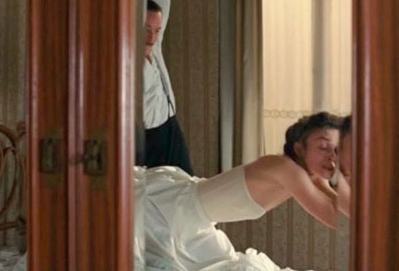 There are women out there who like a nice tap on the tush every now and then, but Keira Knightley isn't one of them. In fact, she says in a new interview that she almost turned down her starring role in A Dangerous Method because of its spanking scenes.

After being reassured by director David Cronenberg that the scenes would be "clinical" and "not voyeuristic in that way" (whatever that means), Keira was able to screw up her courage and do a scene where she is tied to a bed and spanked. It helped that co-star Michael Fassbender wasn't actually hitting her, but a box next to her on the bed, but Keira says she still needed some liquid courage:

"I did a couple of shots of vodka - definitely - beforehand, and then a couple of glasses of champagne as a celebration of never having to do that again," Keira told The Hollywood Reporter this week.

Speaking of flogging (the bishop), here's some of Mr. Skin's favorite spanking scenes: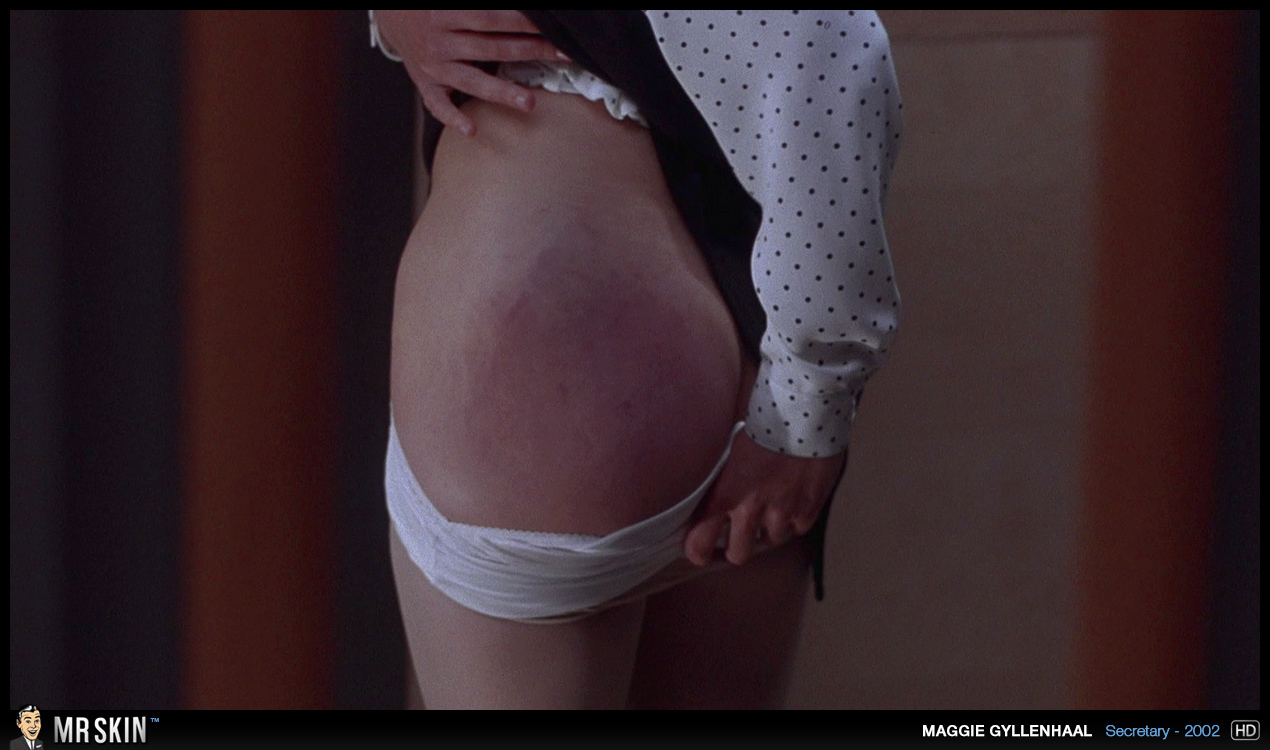 Probably the most famous fetish-themed film of modern times is Secretary (2002), where Maggie Gyllenhaal plays an administrative ass-istant who, when her boss slaps her butt, doesn't call HR- she bends over for more!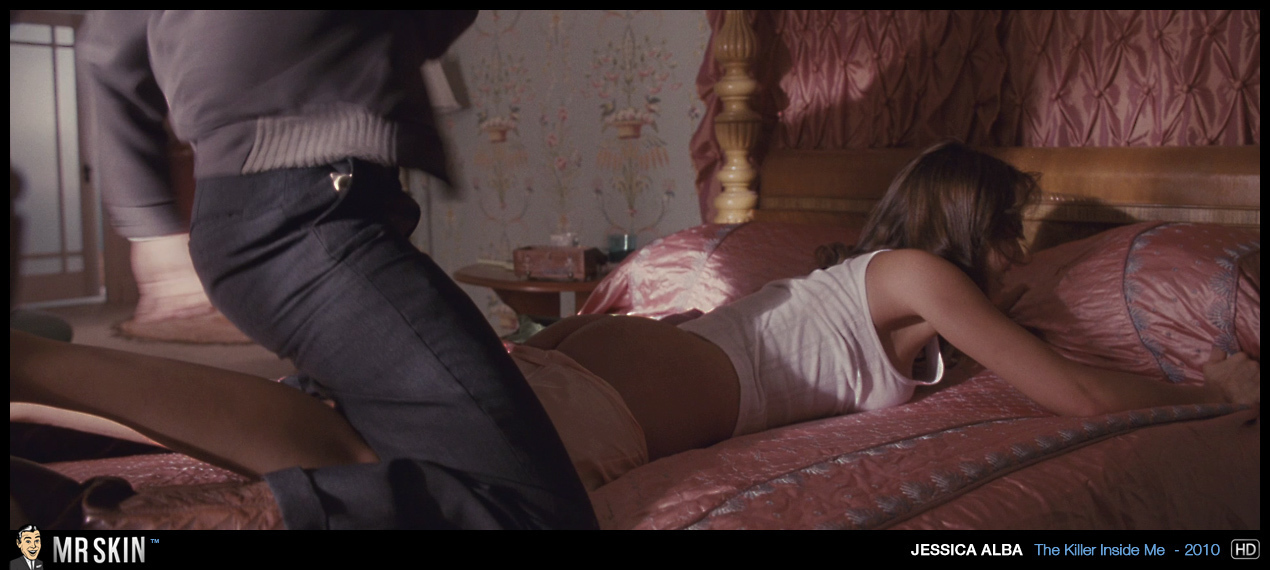 Another famous spanking scene is Jessica Alba's Anatomy-Award winning scene in The Killer Inside Me (2010), where she bared her famous Alba ass for the first time on screen.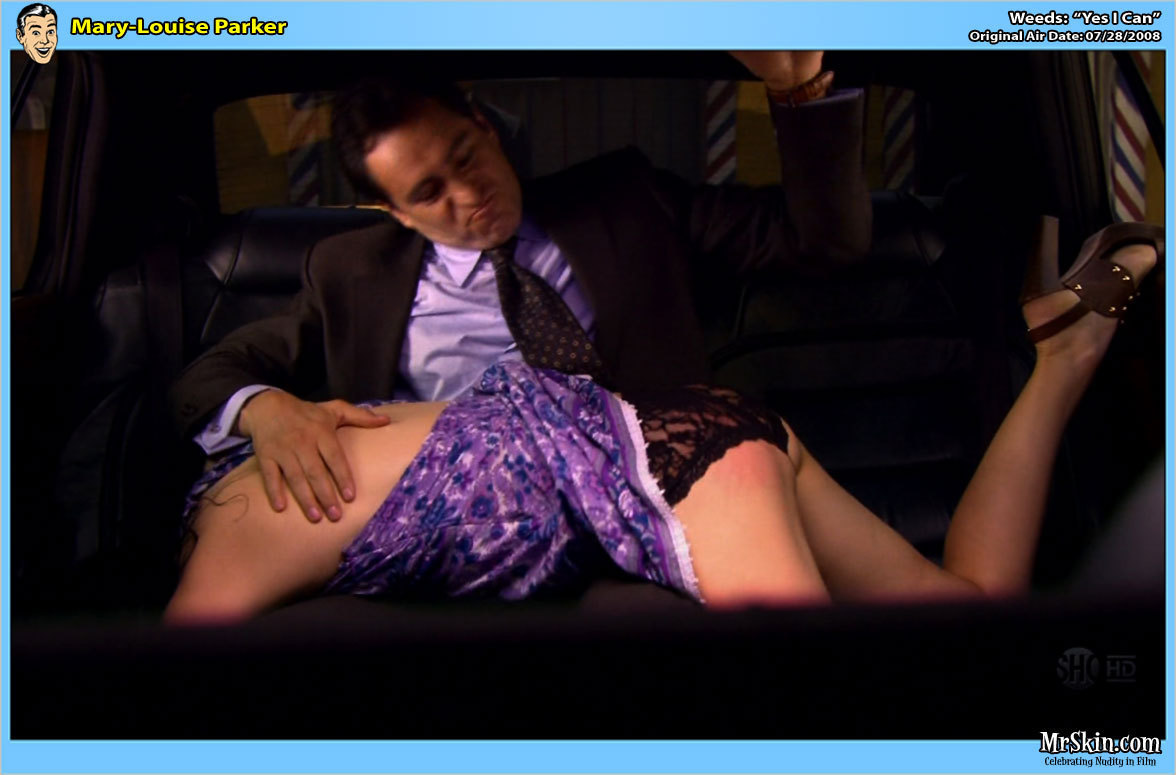 Mary Louise Parker also bent over for some punishment on Weeds, where her boss pulled her up onto his lap for a sexy spanking scene in the back of a limo.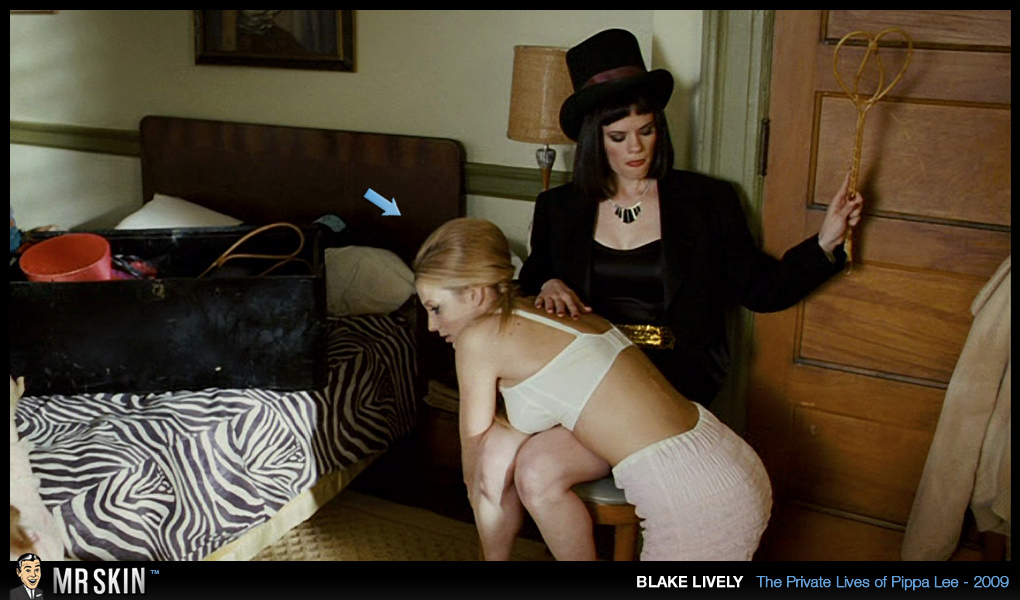 What's better than a spanking scene? You got it, a lesbian spanking scene! Blake Lively skindulged us with just that in The Private Lives of Pippa Lee (2009)- though we've got to deduct some points for the lack of nudity. Close, but no cigar, Blake.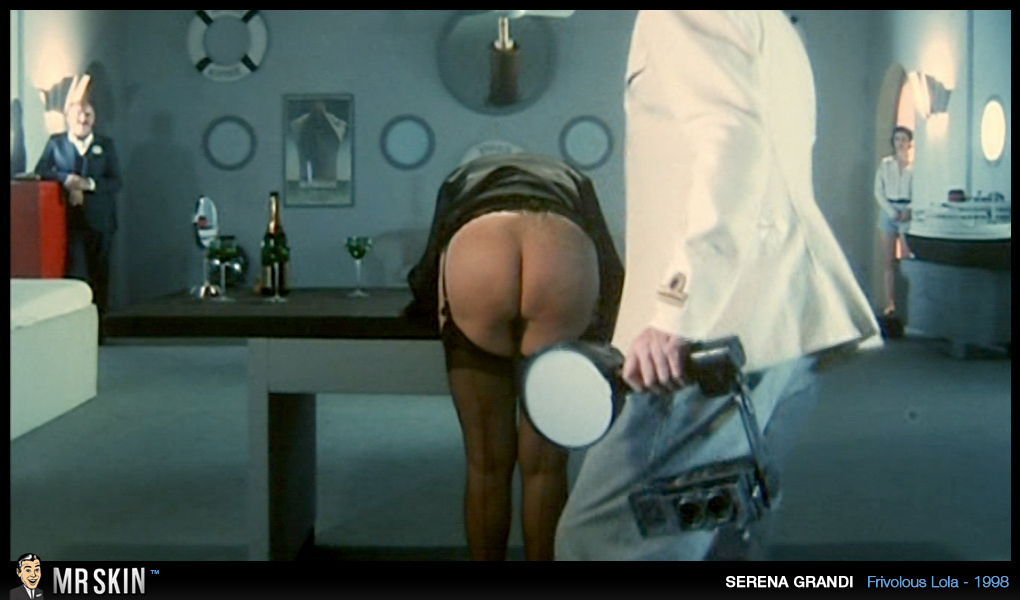 Italian erotic director Tinto Brass loves the ass. You can see naked butts in every one of his pictures, skincluding Serena Grandi's bare cheeks bent over a desk in Frivolous Lola (1998).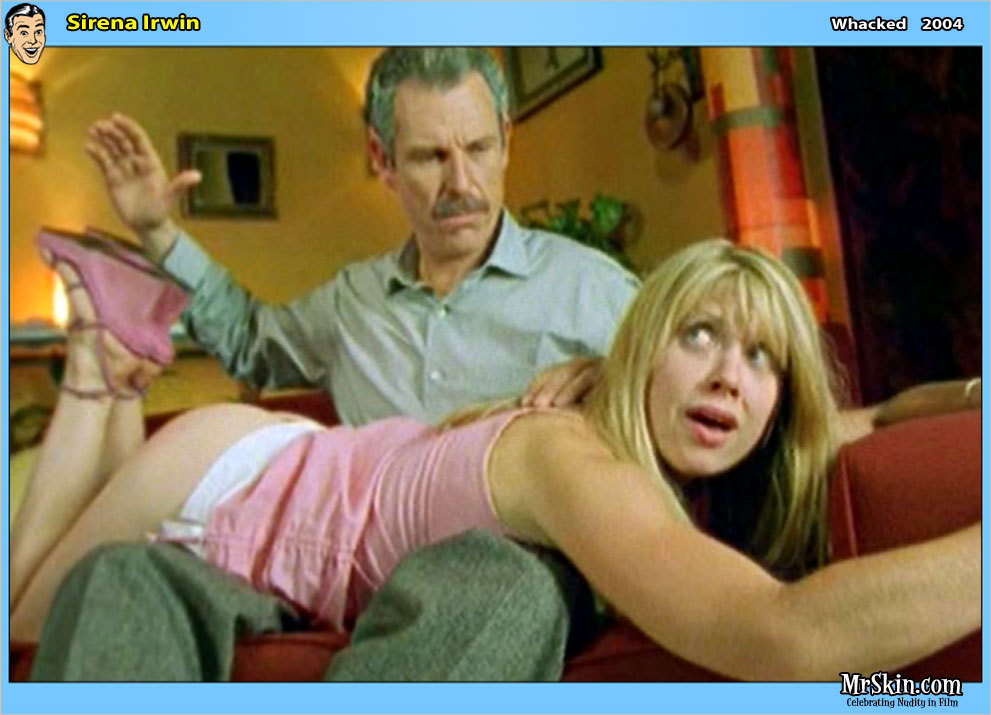 Finally, actress Sirena Irwin let her skinclinations show when she directed and starred in the 2004 comedy short Whacked, about a woman whose husband can't satisfy her cravings for the crop. Think it's autobiographical? We'd bet our lucky flogger on it.
Not done spanking your monkey? Then check out our database of spanking scenes right here at MrSkin.com!