Is the world abut to see Zoe Saldana nude? That's what we at Skin Central were wondering when the Guardians of the Galaxy star posted an unusually unguarded video on Instagram.
Reportedly getting ready for a day of filming, the sexy Ms. Saldana filmed herself topless in a mirror, revealing some captivating cleavage with only her slender arms blocking us from taking in all of her bare breasts.
View this post on Instagram
****
Our eagle eyes spotted the skintimate tattoo of her husband Marco Perego on her rib cage just under one of her tantalizing tatas. But we're used to having to look hard to see Zoe Saldana nude. The New Jersey native normally keeps things covered on film, with the rare instances of skin being some naughty nip slips in 2011's Colombiana (with the shower scene possibly being a body double), and the quick peek at her cheeks in the 2016 biopic Nina.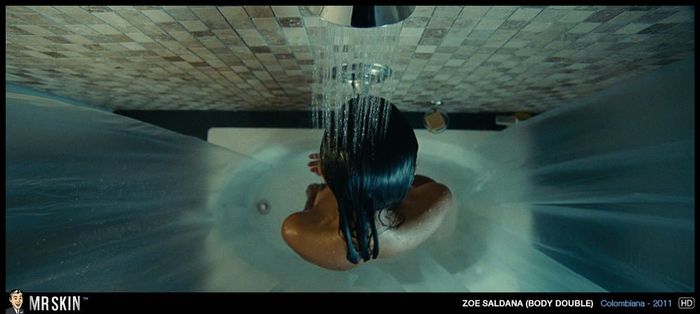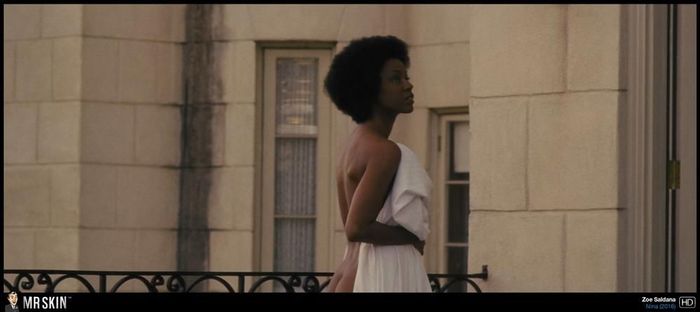 ****
Could this mean that Zoe is prepping to deliver some daring nudity to the big screen? Perhaps we'll finally get Ga-more-a of that beautiful body!