This is your guide to some of the month of March, 2019's biggest release dates on the big screen, on home video, and on the boob tube! You're gonna want to mark your calendars for these dates as soon as you change over to March tonight at midnight!
Nude in Theaters
Beginning tomorrow, we can finally lay our eyes on Gaspar Noé's latest provocation, Climax. Set in a remote abandoned French boarding school in the dead of winter, the film centers around a bunch of randy dance students who gather to work on their latest project and drink LSD laced Sangria, leading to all manner of Noé-brand hijinks. It is his shortest film since 2002's Irréversible, running only 95 minutes, so it's likely to be another down and dirty effort from the 55-year old enfant terrible.  
The film's only "name" is Sofia Boutella, though she doesn't go nude in the film as she did in 2017's Atomic Blonde, though she does have a lesbian scene at the hour and seventeen minute mark, which also contains the film's only female nudity. Sofia and her co-star Sharleen Temple, making her film and nude debuts here, goes topless for a hot makeout session with Sofia, and also bares her buns in the film's closing moments. 
One film that many of us thought would end up in the Oscar race this past year before getting bumped to 2019 is director Sebastián Lelio's English language remake of his 2013 film Gloria, confusingly titled Gloria Bell. Hot off his Oscar win two years ago for A Fantastic Woman, Lelio delivered last year's Disobedience—with its Anatomy Award winning lesbian scene between Rachel Weisz and Rachel McAdams—before diving into this remake of his fourth feature film.
If you've seen the original, you'll know that he couldn't have done any better with casting his lead, as Julianne Moore is perfect for this role of a divorced woman whose children are finally old enough for her to feel comfortable dating again. The film had its premiere at last September's Toronto International Film Festival, so we know that Julianne follows in the footsteps of the original's star Paulina García by going nude several times in the film.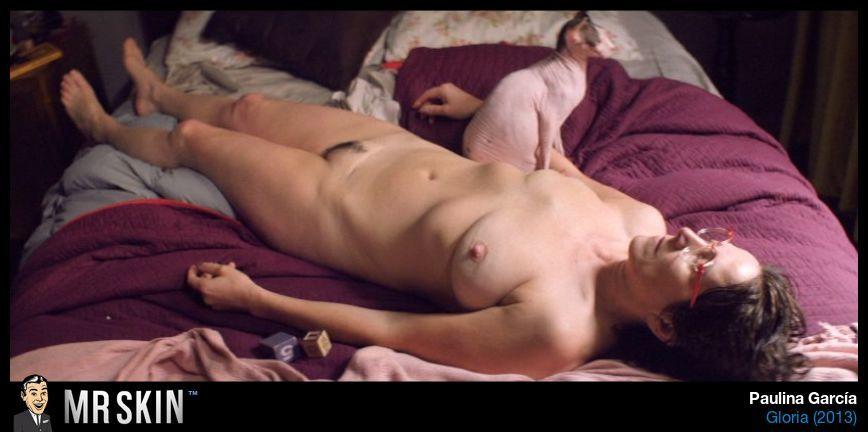 She doesn't quite recreate García's famous "bald pussy" moment from the original as out Skin Skouts pointed out the following at the hour and twenty six minute mark...
Julianne Moore in the shower showing bare shoulders then breasts lying on the bed naked with a cat covering her crotch. 
Gloria Bell hits select theaters on March 8 with a slightly larger expansion planned for the following weekend.
March 15 brings The Aftermath, which is the first film in Keira Knightley's new "no more nudity" phase of her career. Coming hot on the heels of last fall's Colette, in which she flashed her right breast, the nudity required for her role in The Aftermath gave her pause, as she admitted in an interview with The Sunday Times...
"I have been comfortable earlier with more nudity than I am now. I have had a kid, I am in my thirties, I am very happy with my body. But I don't feel I need to get it out that much any more."
One perk to this new policy, however, was getting to choose her body double...
"It is an interesting selection process! It kind of goes like, 'That's a little bit like you, but better. She has a lovely body, so she can do this?'... then I get final approval of what the edit is."
The final Friday in March brings us the latest from Harmony Korine titled The Beach Bum, a spiritual sequel of sorts to his last film, 2013's Spring Breakers. While we likely won't know the extent of the content until the film makes its debut at next month's SXSW festival, the MPAA has alerted us to some "nudity and some strong sexual content." Thanks to star Matthew McConaughey's newfound love for nudity in last month's stinker Serenity, I wouldn't be surprised to find out he's responsible for at least some of that equation.
It feels highly unlikely that Isla Fisher would just up and make her nude debut all of a sudden, so our guess is that there will be a heaping helping of topless extras, just like in Spring Breakers. Hopefully we'll find out in two weeks, but if not, we'll all find out together when The Beach Bum opens on March 29.
Nude on DVD & Blu-ray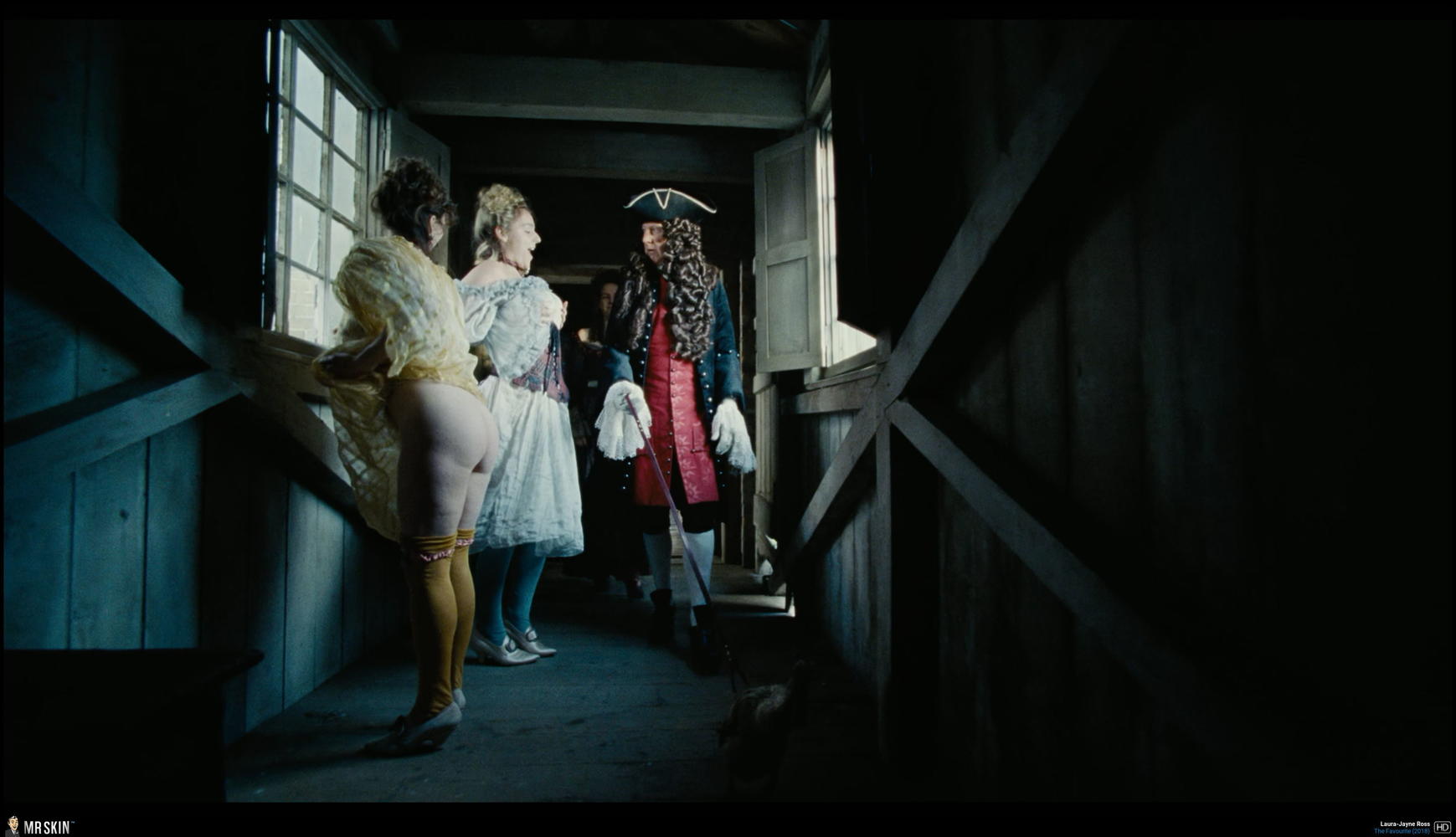 Oscar winner for Best Actress, The Favourite, comes to home video this coming Tuesday, bringing with it Emma Stone's much ballyhooed nude debut, along with some additional whorehouse nudity from Laura-Jayne Ross (above).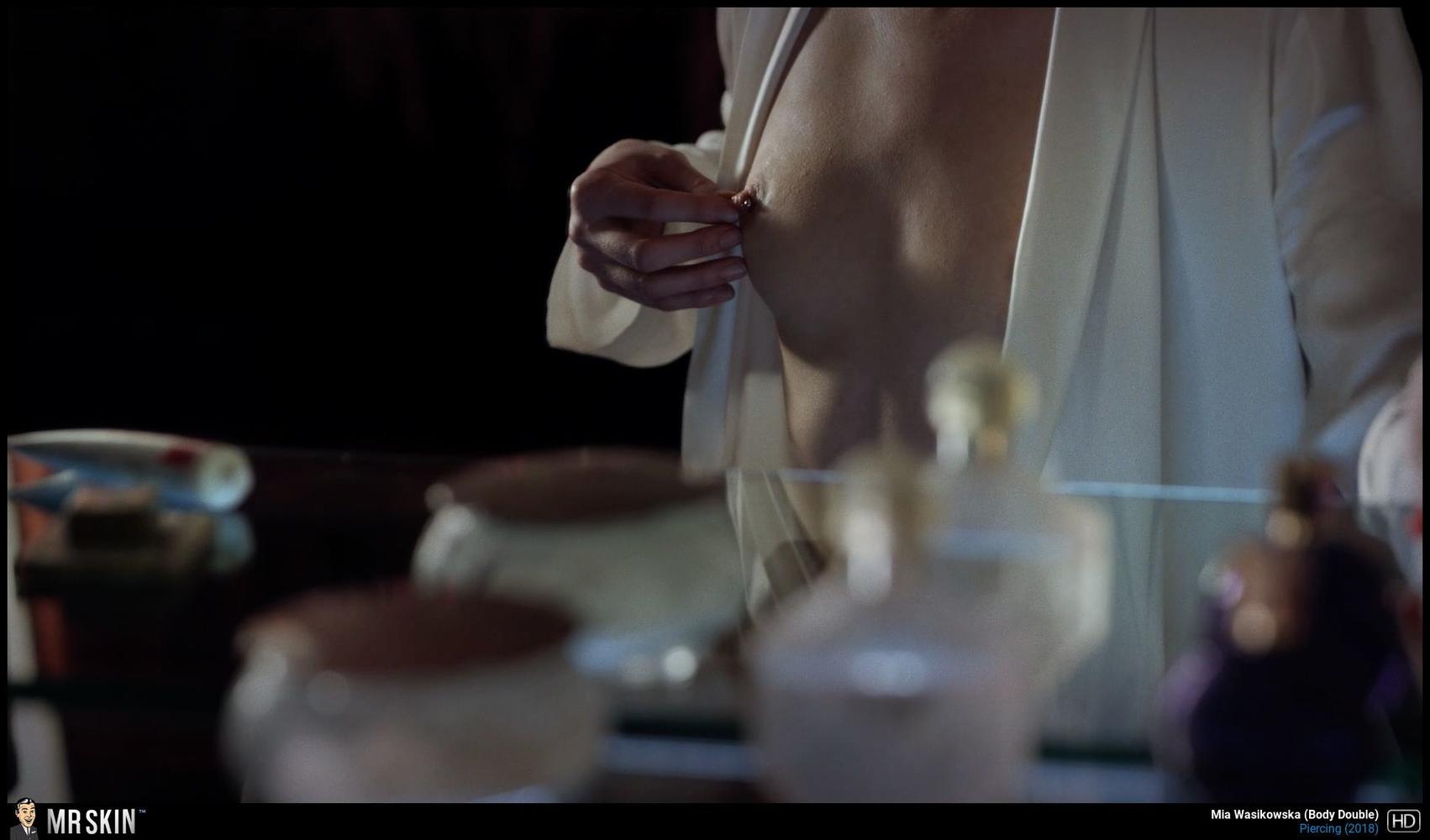 Mia Wasikowska used a body double for her nipple piercing scene in the aptly named thriller Piercing, which makes its way to home video on March 12 featuring additional nudity from Orange is the New Black's Maria Dizzia!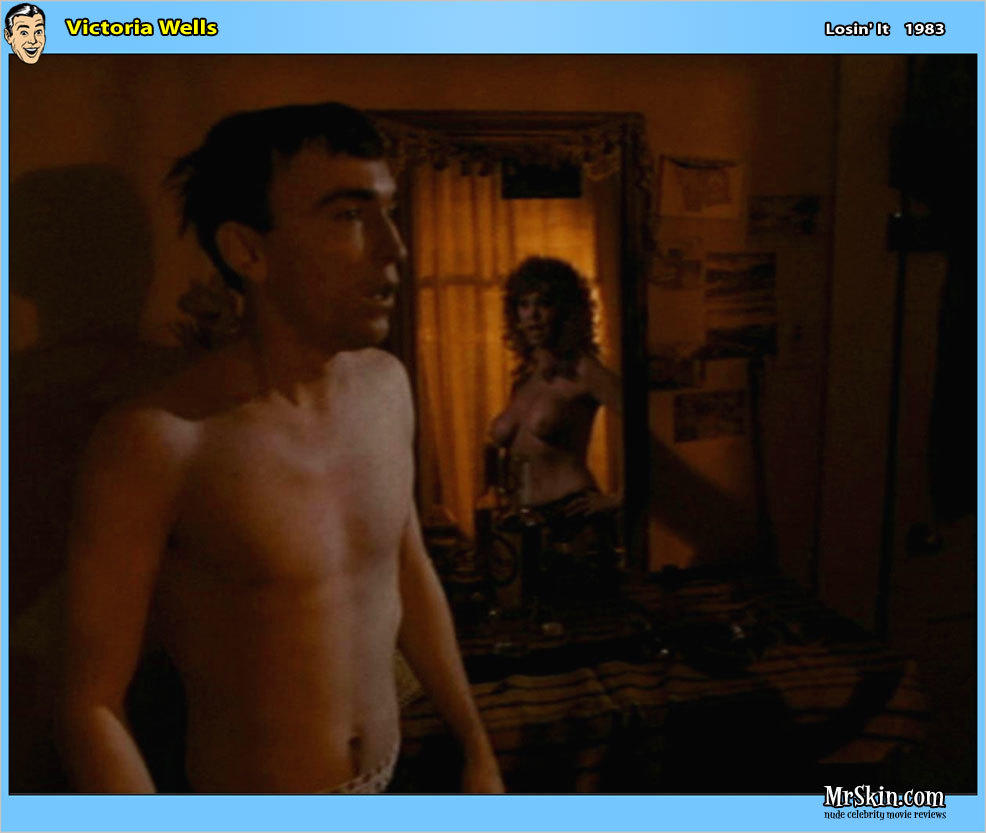 The least well known of Tom Cruise's four films released in 1983 (along with Risky Business, All the Right Moves, and The Outsiders) is the teen sex comedy Losin' It, which makes its way to Blu-ray for the very first time on March 19. The film is long overdue the high def treatment as you can tell from the VHS-transferred DVD release from several years ago. It'll be nice to see how good Victoria Wells' topless scene alongside Jackie Earle Haley (above) looks in high definition!
The final Tuesday in March, 3/26, sees the home video release of Barry Jenkins' masterful follow-up to his Best Picture winner Moonlight, If Beale Street Could Talk, based on the novel by James Baldwin. In her film debut, the lovely KiKi Layne goes topless 35 minutes in during a tender and intimate sex scene!
Nude on Television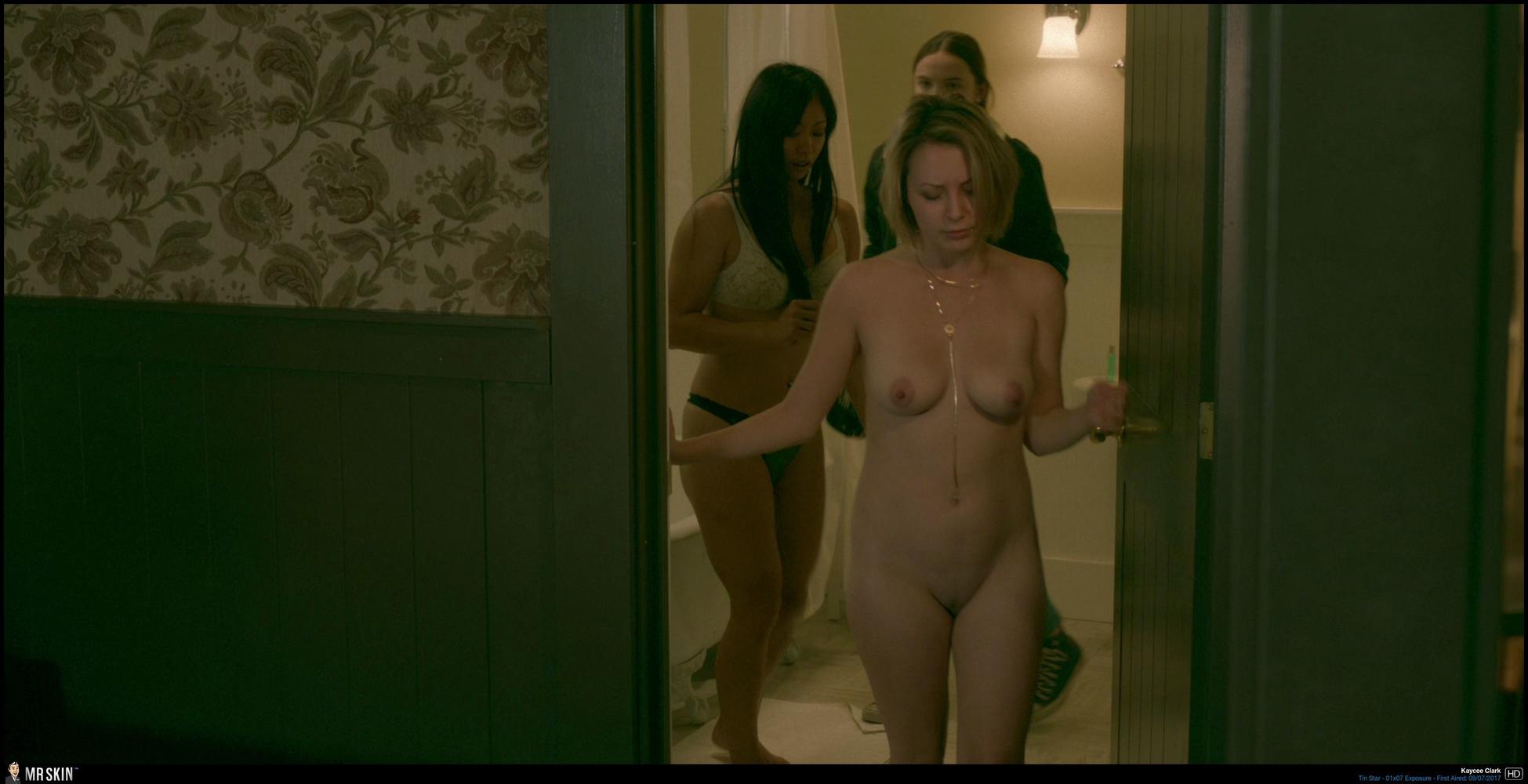 Next Friday, March 8, sees the second season premiere of the Amazon Original series Tin Star starring Tim Roth and Genevieve O'Reilly. The first season featured some surprising nudity not only from Ms. O'Reilly, but also from Kaycee Clark (above) who goes fantastically full frontal in the first season's seventh episode!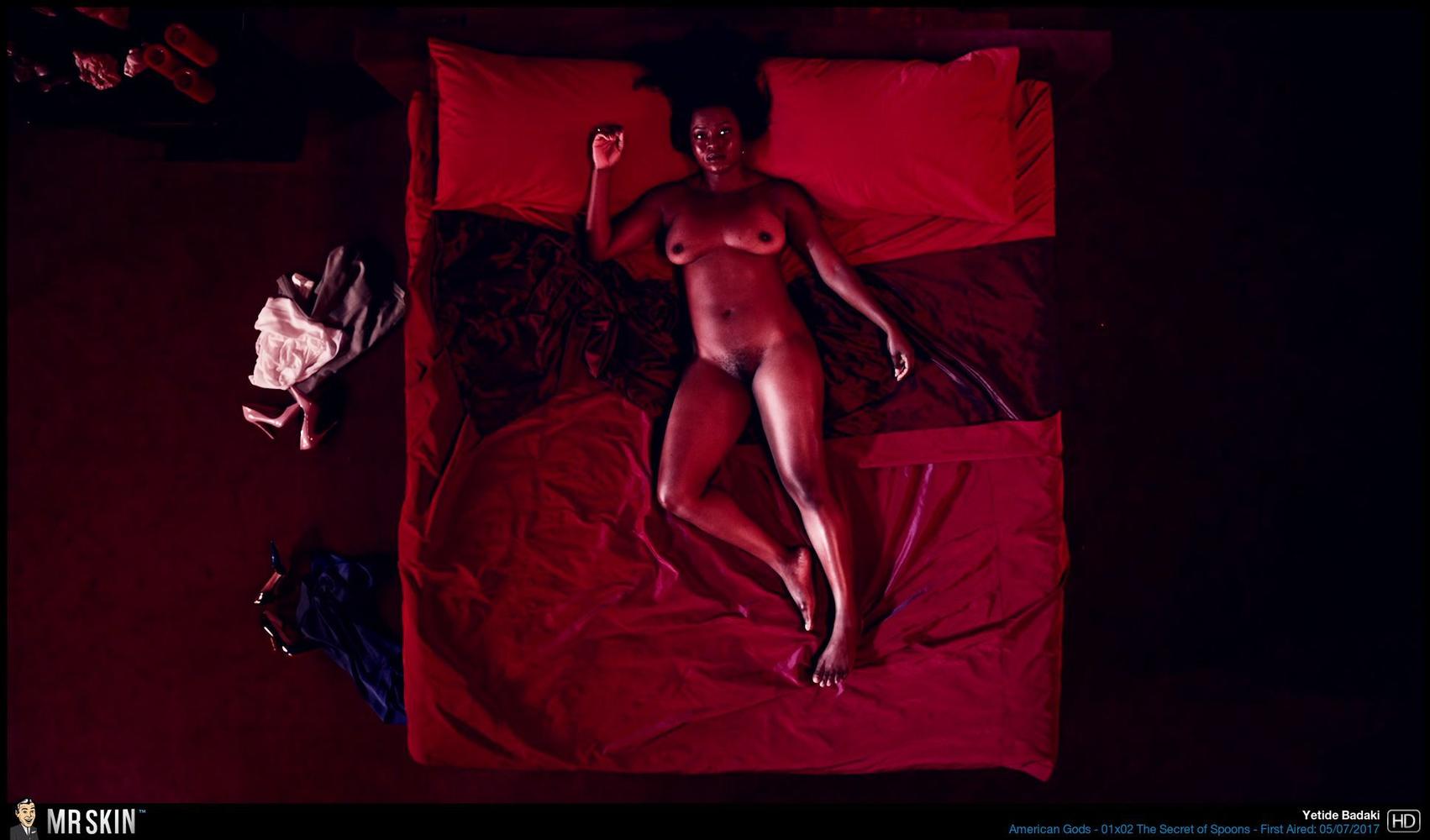 The following Sunday, March 10, sees the debut of two hugely anticipated shows on Starz! First up is the second season premiere of American Gods, which shocked the hell out of us with all its great first season nudity from Emily Browning, Vivien Endicott Douglas, and of course the breakout star of the first season, Yetide Badaki's seductive Bilquis (above)!
The other big Starz! premiere on March 10 is the first season debut of The Doom Generation director Gregg Araki's new series Now Apocalypse. Araki teams with sex positive writer Karley Sciortino—who did an amazing masturbation scene on Netflix's Easy—for this hallucinatory new series about the lives of singles in LA, along with a heaping helping of conspiracy paranoia. It should be a hell of a time and, considering its pedigree, should have some great skin.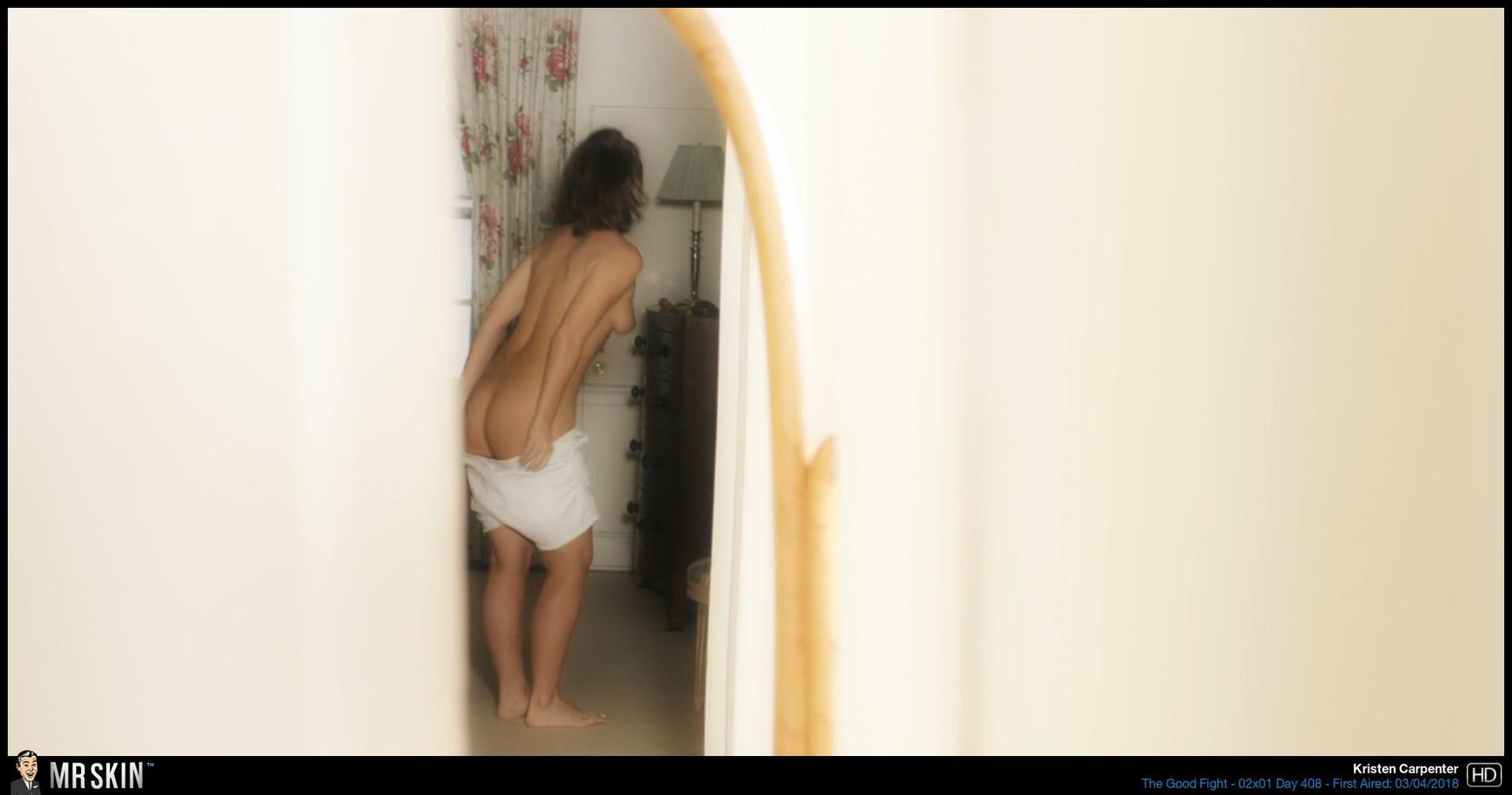 CBS All Access' surprisingly skin-filled spin-off series The Good Fight returns for its third season on Thursday March 14, and hopefully there will be some more great nudity this season in the wake of season two's skinsational scenes from Isabella Farrell and Kristen Carpenter (above)!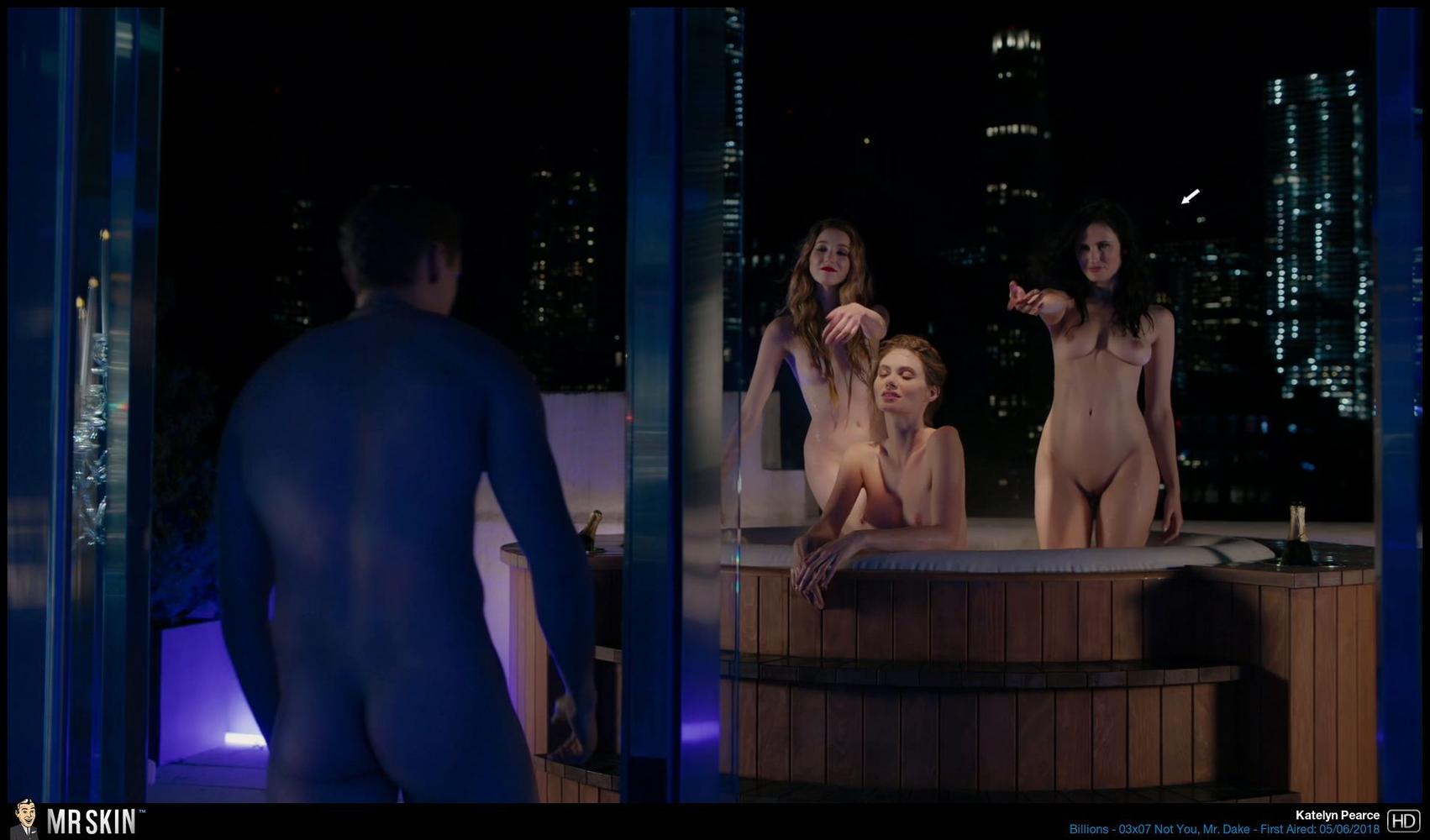 Finally for next month, Sunday March 17 marks the fourth season premiere of Showtime's Billions. While not as skin-filled as the first two seasons, the third season did pack that unforgettable hot tub scene with beautiful bare babes Valéry Lessard, Anna Tyson, and Katelyn Pearce! Hopefully there's plenty more where that came from, though we're still holding out hope for Maggie Siff's nude debut!
That's it for March 2019, join us again at the end of next month for April's Guide to Movie and TV Nudity!
----------
Climax image via IMDb
Gloria Bell image of Julianne Moore via IMDb