Remember Miley Cyrus swinging naked on a wrecking ball for her appropriately named music video "Wrecking Ball"? Of course, you do. You might also remember that while we saw an immense amount of skintillating sideboob, we did not see her actual boobs. No nips, no nothin'. Still good, though, right?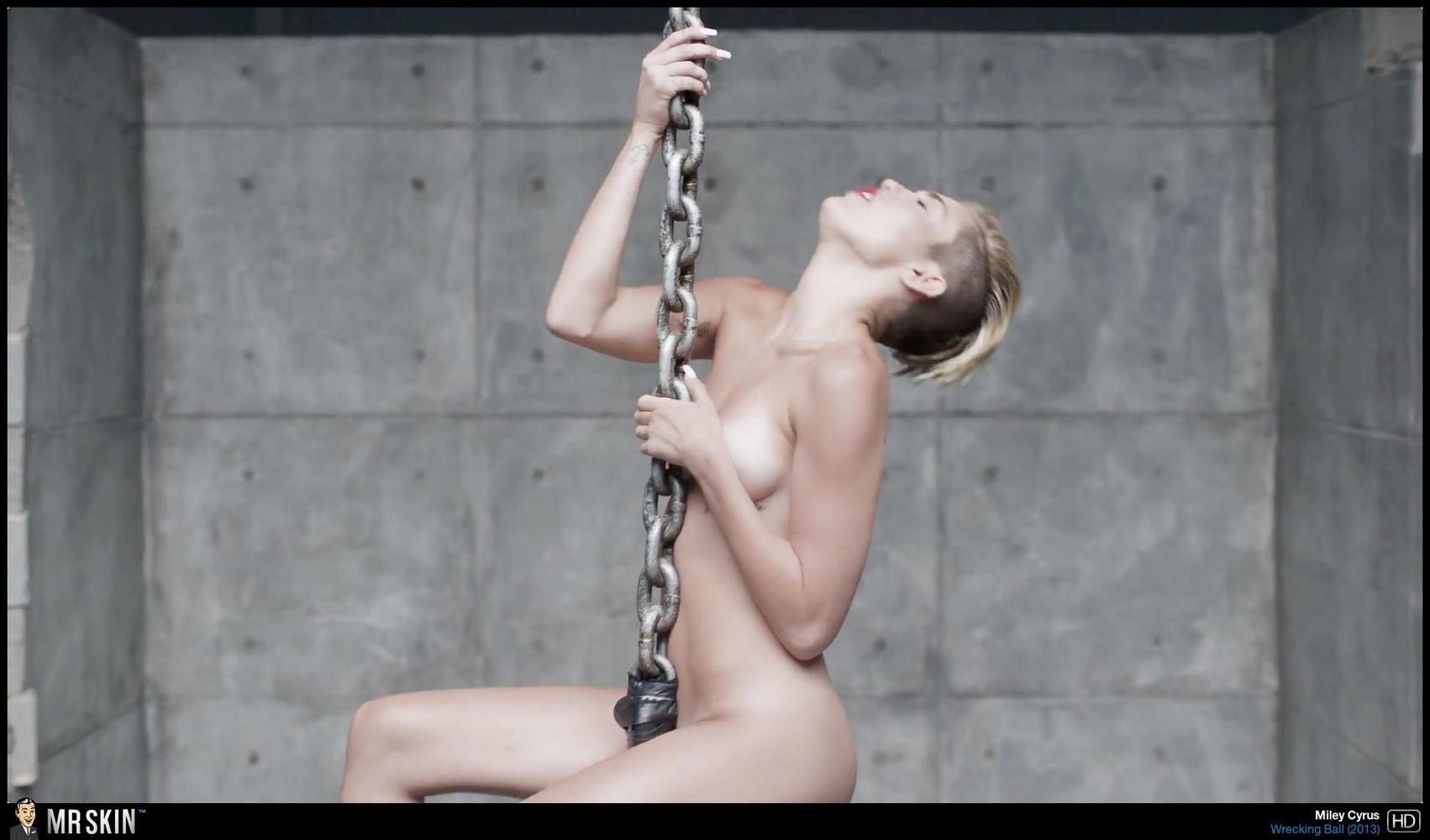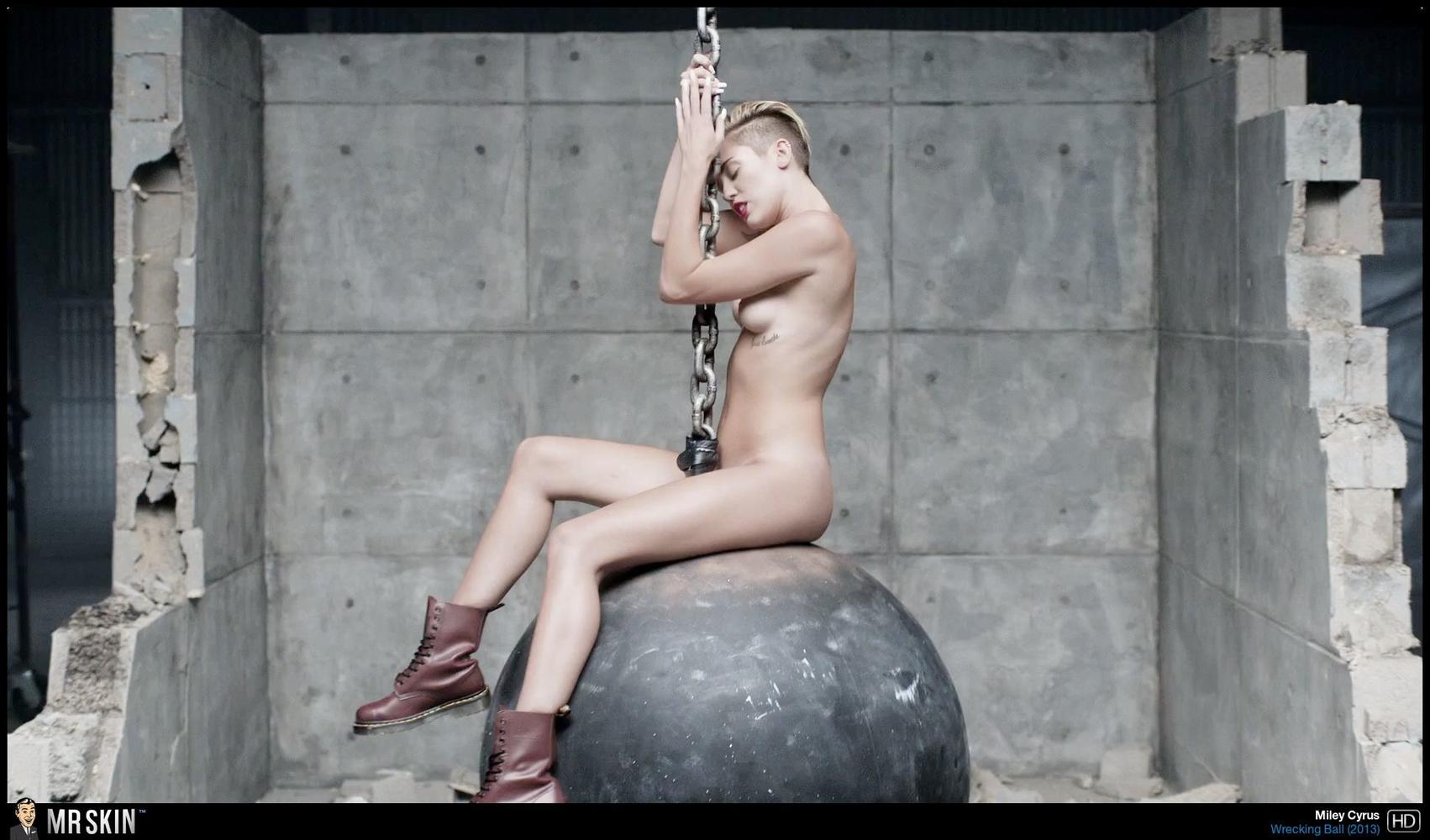 Finally, the nude footage is here. A mysterious GIF has made its way onto the internet which shows that actual nude footage! We knew it existed and we're thrilled it's here. 
We don't know who uploaded this onto the internet, but we're thrilled that some brave hero did. We've seen her nips before, but wild 2013 Miley couldn't stop slipping her nips. Remember those good old days? We hope the naughty-and-nude Miley makes a comeback soon.