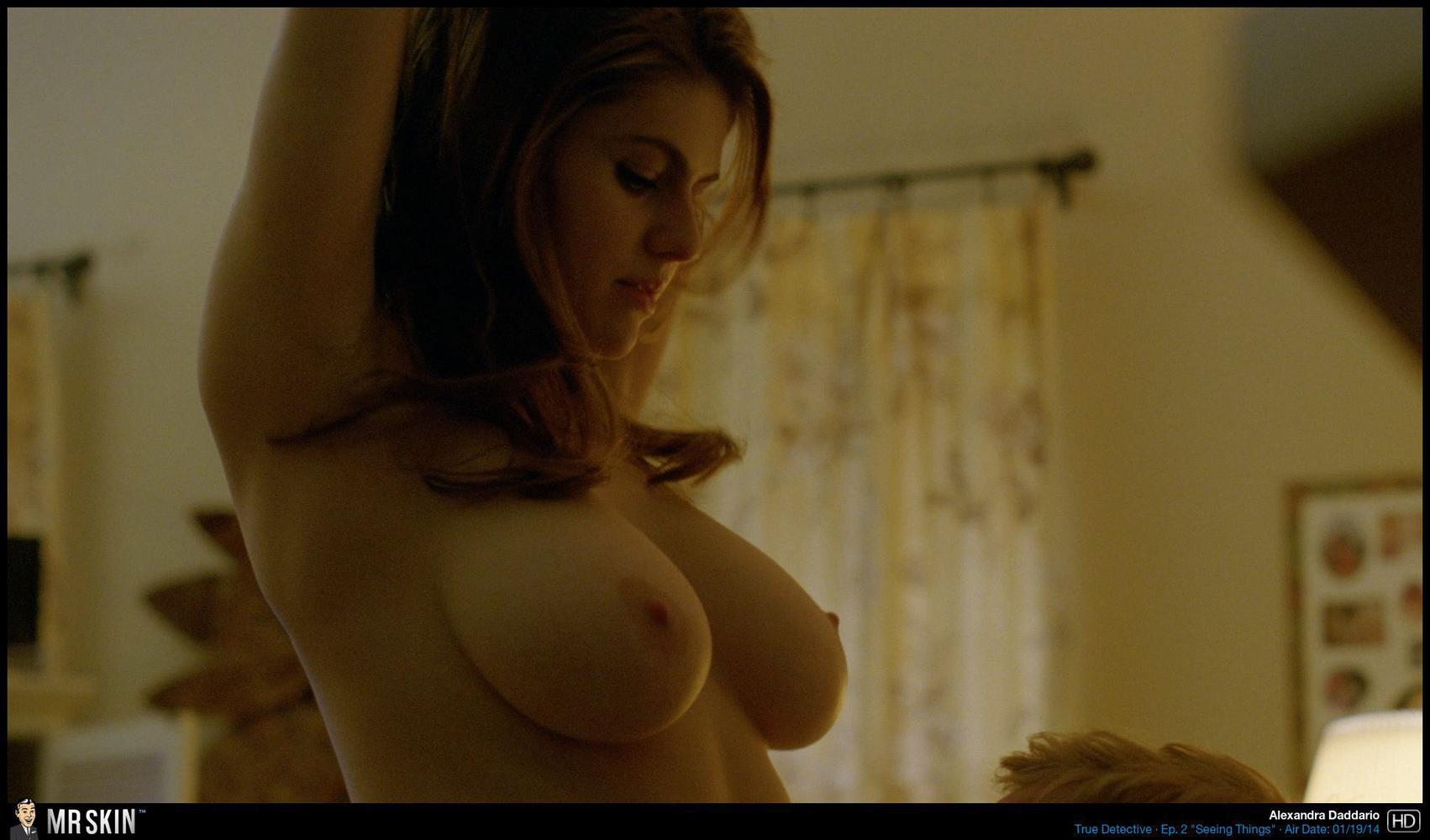 Voting for the 2017 Mr. Skin Whack-It Bracket is officially closed, and the winner is none other than the stunning Alexandra Daddario! If this shocks you to your core, then you probably haven't seen her epic boob reveal in True Detective. 
While only one girl can walk away as the most whack-worthy of them all, we need to celebrate all of this year's lovely ladies, including the Foxy 4: Eva Green, Margot Robbie, Scarlett Johansson, and of course Alexandra Daddario. Daddario and Robbie kept the strongest leads throughout. Daddario beat Sara Malakul Lane by 82.5%, Haley Bennett by 85.2%, Anna Paquin by 82.2%, and Emilia Clarke by 75.6%. It wasn't until she got to Johansson in the second to last round that she came even close, with 67.7%.
Robbie had a similar trajectory as Daddario, beating out Zoë Kravitz by a whopping 96.3% in the first round and only being slightly challenged by Green with 61.6% of the votes. That is, until she lost to Daddario in the final round. Green and Johansson had a tougher time making it to the Foxy 4, and Green just squeezed past the Enticing 8 with a 51.4% win over Salma Hayek. Johansson is lucky that her epic nudity in Under the Skin is so MAMorable, because she JUST beat out Emily Ratajkowski in the second round with 51.1% of your votes.
What are this year's greatest upsets? Should Emilia Clarke really have beaten out Olivia Wilde? Was the awesome Emmy Rossum robbed when she was edged out by Anne Hathaway by literally a fraction of a point? Sound off below, and let us know who you want to see in next year's Whack-It Bracket!