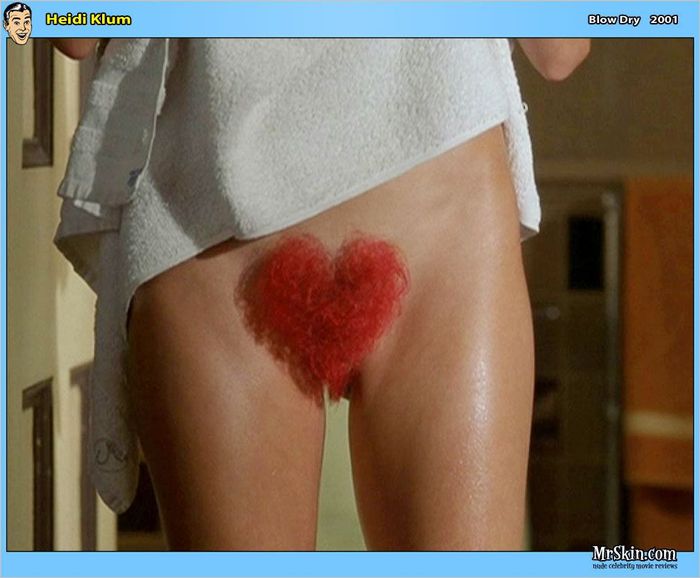 Happy Valentine's Day from Heidi Klum's merkin in Blow Dry! Now tell us, did you wait too long to make dinner reservations and have nowhere to take your ladylove this culturally-mandated day of romance? Here's an idea, why not stay home and make a nice dinner for the two of you, then settle into the sofa for one of those romantic films you usually hate.
What she doesn't need to know is that these "chick flicks" are all Mr. Skin-approved for maximum ogling potential, and provide enough Valentine's pink to get you weeping tears of joy!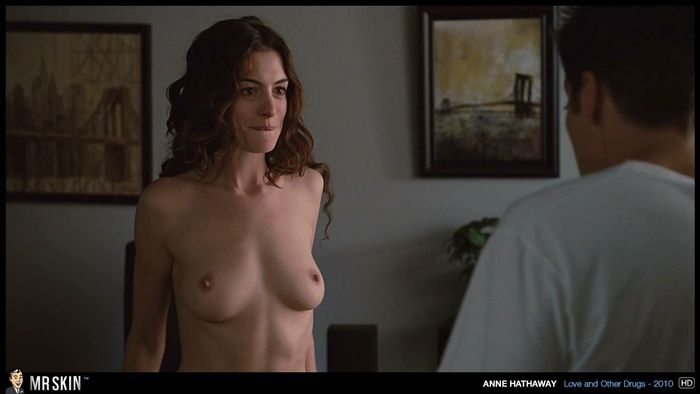 Love and Other Drugs (2010) tops our list for injecting wry satire into the usually insipid romantic comedy- and for providing us with plentiful opportunities to see Anne Hathaway naked.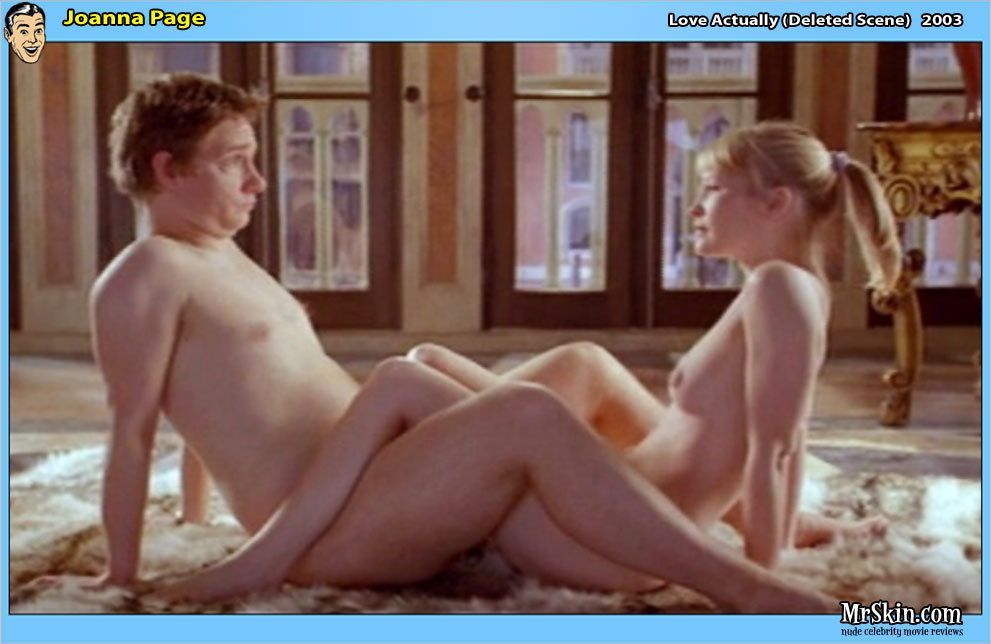 Love Actually (2003) actually takes place on Christmas, not Valentine's Day, but considering it's one of the most beloved rom-coms of the past decade, you can probably get away with it. Keep your eyes peeled for skin from Joanna Page and Laura Linney.
Titanic (1997): need we say more? The scene where Leo goes under will make your lady cry, and Kate Winslet's massive icebergs could make even a penguin weepy!
The Notebook (2004), where she'll be too busy swooning over Ryan Gosling to notice your eyes on Rachel McAdams' apples.
Go heartcore with Maggie Gyllenhaal in Secretary (2002), if you suspect (or already know!) she's a bit of a freak.
The English Patient (1996) is pretty much the archetype of the tear-jerker: doomed romance, secret lives, passionate monologues on the redemptive power of love. So the highly jerkable full-frontal scene from Kristin Scott-Thomas is just icing on the cupcakes.
The Piano (1993), a tragic romance that's impossible to forget- especially the part where Holly Hunter bares her brown eye.
Shakespeare in Love (1998), Gwyneth Paltrow lets both Romeo and Juliet out for a Shakesperean schtup with Joseph Fiennes.