I am somewhat fascinated by X-rated films of yore. Many of them don't really deserve the rating by modern standards and a lot of them are better than the common public believes them to be. Let's break down some truly skinteresting underrated and X-rated films that you should get around to watching.
Now, I know you're thinking: how could a movie based on Geoffrey Chaucer's famous medieval stories be sexy? Three words: Pier Paolo Pasolini. The Italian director took on the classic story and modernized it for the European crowd of the 70s. Although, did he really have to change that much? The book is a little bit cheeky and filled with references to asses.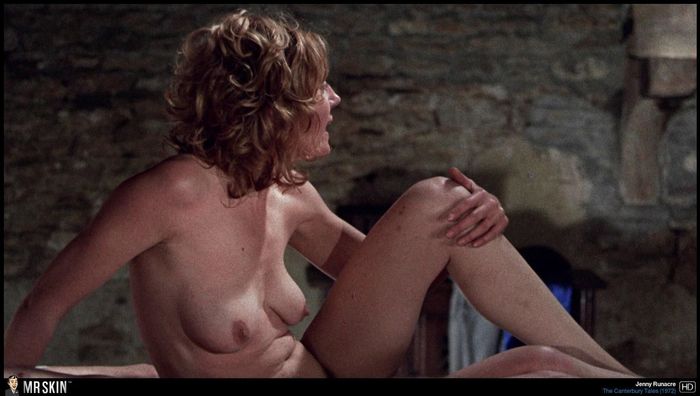 All of Pier Paolo Pasolini's films push boundaries and receive X ratings. I could really suggest all of his films, but I think it's interesting to take a look at his nudity-filled take on medieval literature. This adaptation also stars Charlie Chaplin's daughter Josephine Chaplin who shows her glutes! Chaplin's buns leave us speechless!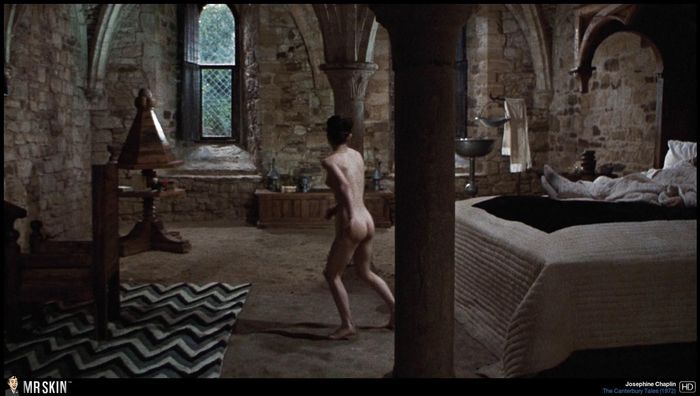 If you want something freaky, then this is the film for you. This movie is controversial for being a little much even amongst lovers of exploitation flicks. The plot is bizarre as it follows a Theater of the Macabre in 70s Soho where a sadistic man and his assistant run a show that features nude and tortured women. The audience thinks that this is just a show...but they are not.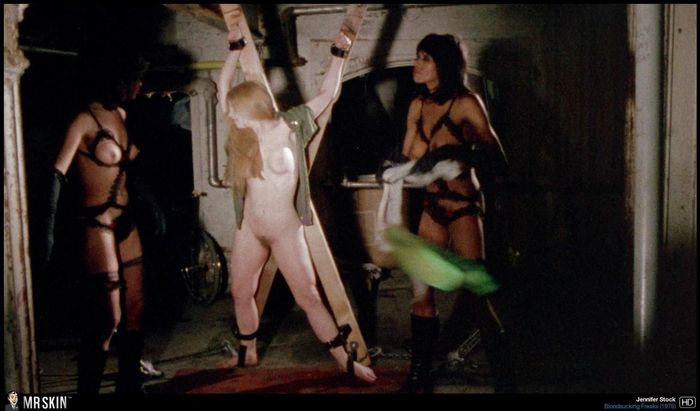 We wind up seeing women being tied up and even a nude lady entering a guillotine without panties on. The scenes can be hard to watch - and I'm mostly suggesting it for the lore of it all - but unlike the sadistic plays in the movie, this is all fake. Remember: it's movie magic!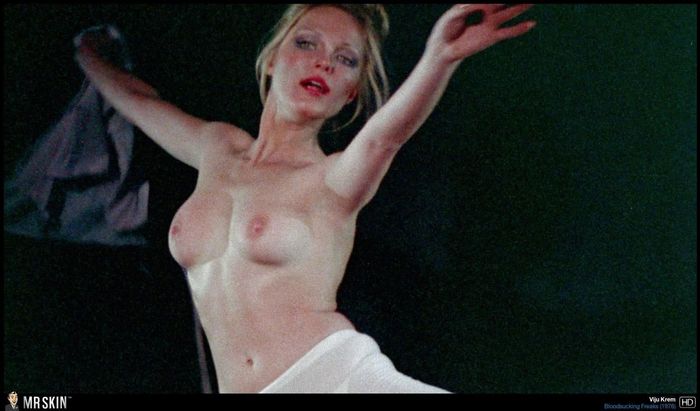 This film is severely underrated partially because it was set to premiere during the doomed 1968 Cannes Film Festival. Jack Cardiff directed this psychedelic British flick starring the one and only Marianne Faithfull as a woman who ditches her hubby and takes her motorcycle on the road where she indulges in sex, drugs, and adventure. She looks good doing it, too.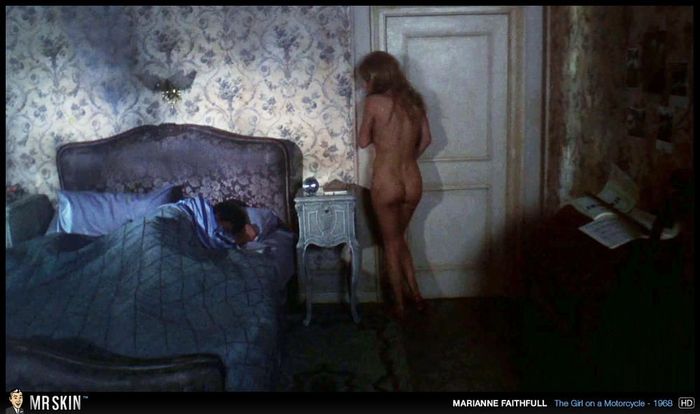 The film was initially given an X rating, but they trimmed some scenes to make it R on a re-release. Although it was renamed Naked in Leather in that re-release to be just as suggestive!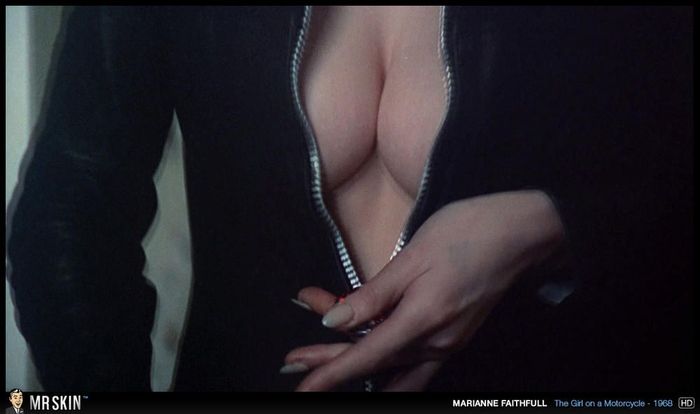 Here is another 70s adaptation of a literary classic - this one, however, is Lewis Carroll's beloved novel. Alice in Wonderland is grown and sexy in this bizarre adaptation by Jonas Middleton that features a bored aristocrat in a loveless marriage who escapes through her looking glass into a world of sexual exploration.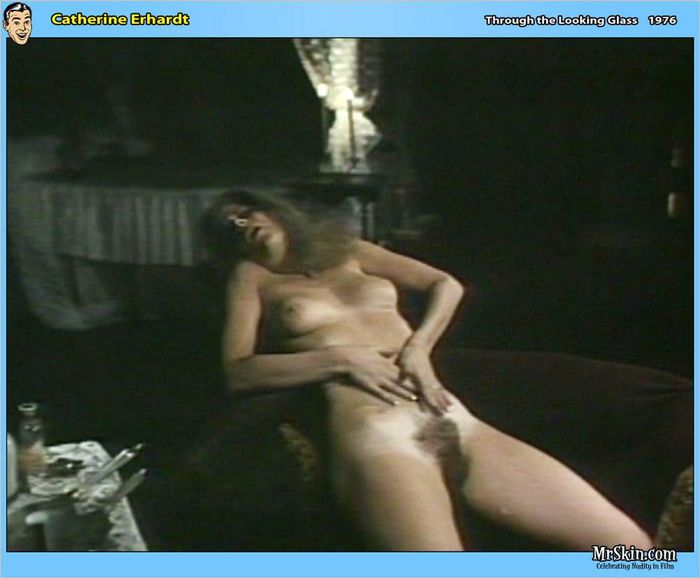 Catherine Erhardt plays our leading lady whose curiosity takes her into some psychosexual situations that are both porny and psychedelic to watch. From masturbation to sapphic lovemaking, this version of Alice goes mad for sex! If you want to see a twisted fairytale with interesting cinematography, this is for you.
The French just had to get in on making racy X-rated films and they succeeded with this fascinating Marco Ferrari film. Four middle-aged friends decide to eat themselves to death. While in the midst of this hedonism, they invite some women over for sexual exploits. It's the ultimate film about nihilistic indulgence as the wine and women flow.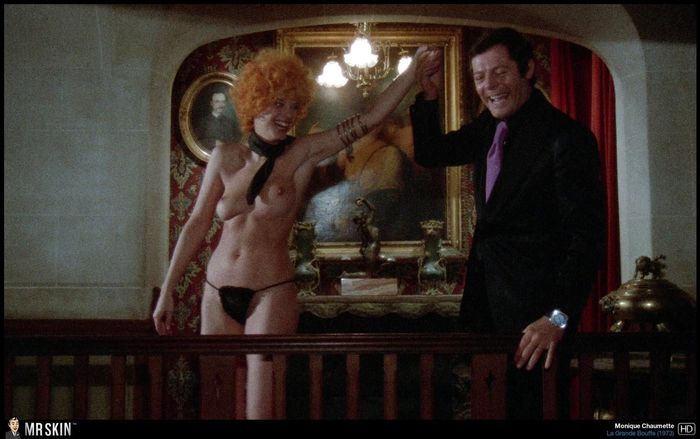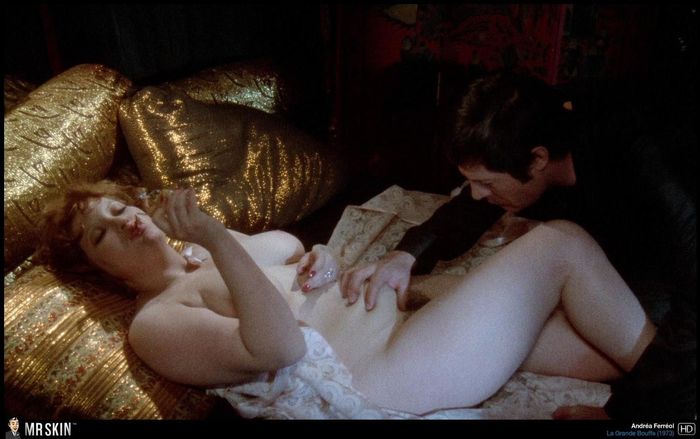 Feast on the bodies of French actresses Solange Blondeau, Monique Chaumette, and the full-figured Andréa Ferréol whose bosom is basically bursting out of her corset the entire film. Delicious!
It is a little unfair to include this film on the list because it is difficult to find, but that's part of the reason it's also underrated. Film buffs all know about it and are constantly on the lookout for chances to see this controversial Ken Russell film that was extreme even by Russell standards. As a result, we don't even have all of the nude scenes from this film - which are wild by all accounts.
The film is SO difficult to find in an uncut version that not even we have access to one. However, we do have some stills from Georgina Hale topless in the movie. Fingers crossed The Devils finally gets a wide release sometime soon!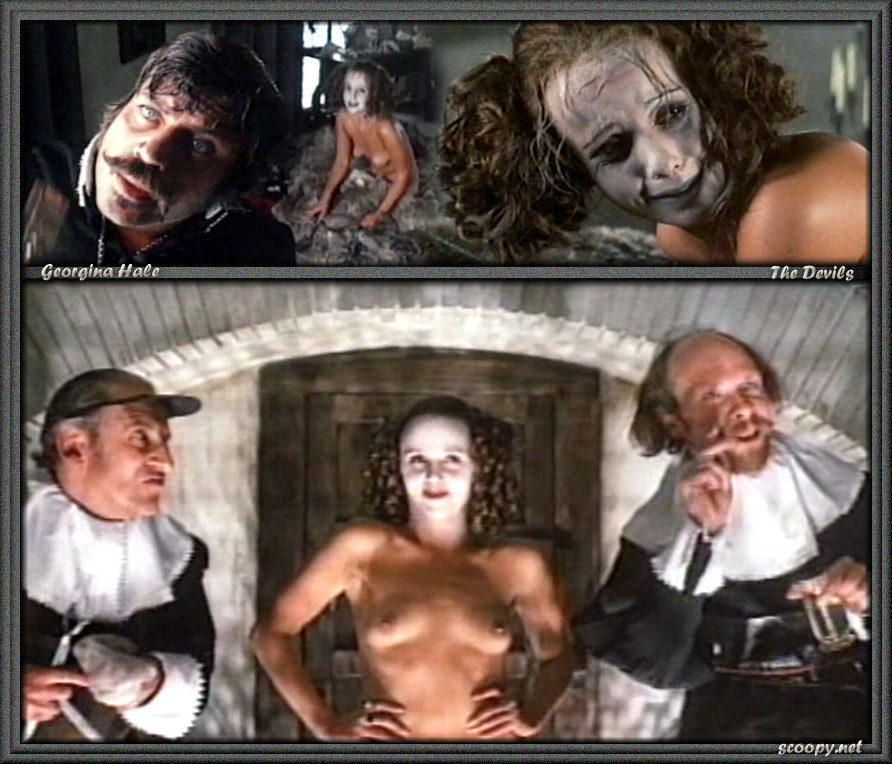 Speaking of Devils, let's get devilish with some true adult entertainment. Deep Throat gets all of the credit, but let's not forget what a big deal The Devil in Miss Jones was at the same time. This is certainly pornier than the other films on this list, but I feel like it doesn't get the praise and attention it deserves as we move further and further away from that 70s Golden Age of Cinema Sleaze.
Georgina Spelvin is a star with her many amazing scenes, including her famous masturbation scene with a hose. Your prayers to see that scene are about to be answered: