Love Magazine is the perfect spot for Uma Thurman to show off incredible cleavage because we've always been in love with this leggy blond's body. No need to read the article because we'll sum it up for you along with the skinspiring photos that she took for it. 
The 48-year-old hottie talks to Love Magazine about life in and out of Hollywood and the writer of the article is clearly enamored with her. Who wouldn't be? Uma is an iconic beauty with a statuesque frame that she still loves to show off.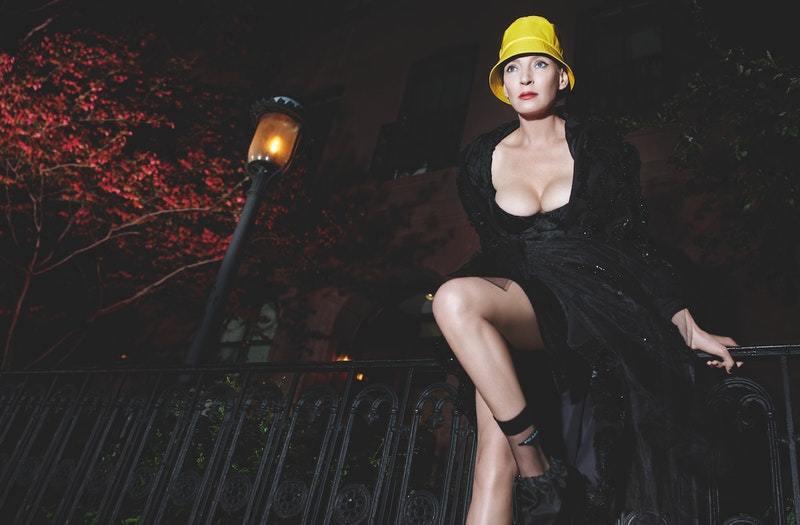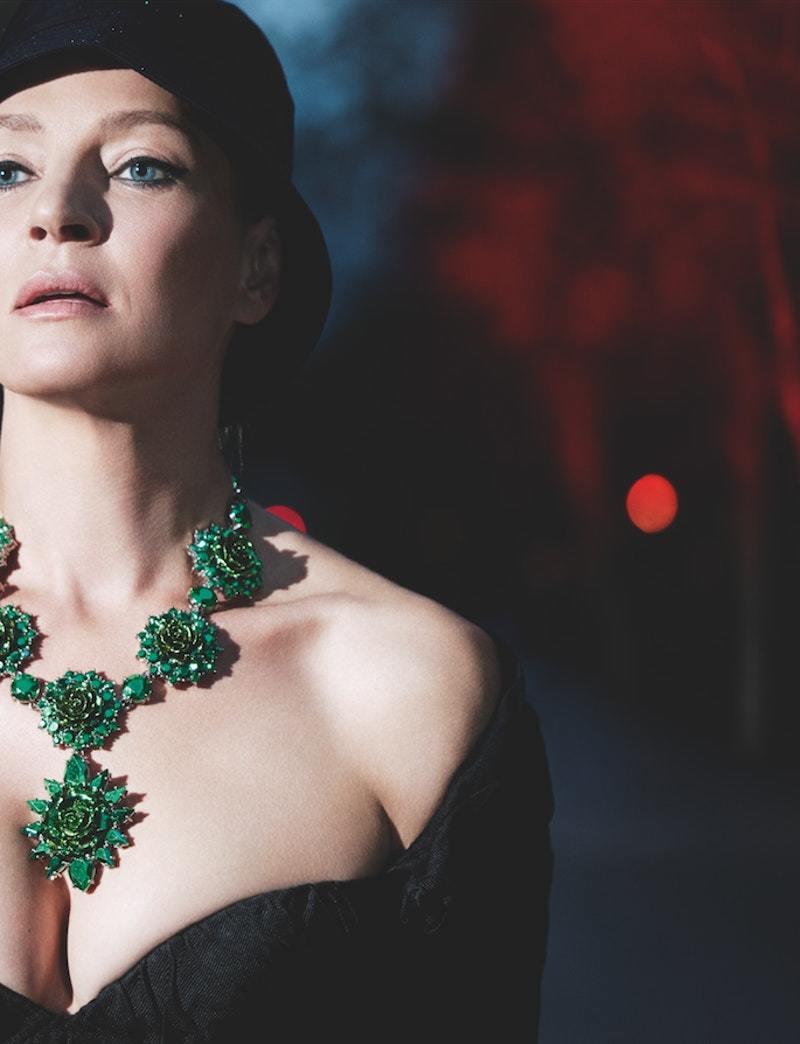 Uma is a skintastic favorite, so it's great to see her still tease us with looks at her model-perfect body. We've adored her since her boobalicious acting career started and we'll continue to do so. What is she up to next? The blond babe has a series in the works called Chambers that'll come out next year. Hopefully, she'll also give us a peek inside of her Sexy Chambers! You know what we're talking about, right? We're talking about seeing Uma naked in her bedroom!