HBO was where it was at this week, with one series returning for its final season and another riding off into the sunset!
In a very dimly lit scene in this week's season premiere, Carrie Coon (below left) briefly bared her right breast while reaching down Justin Theroux's pants!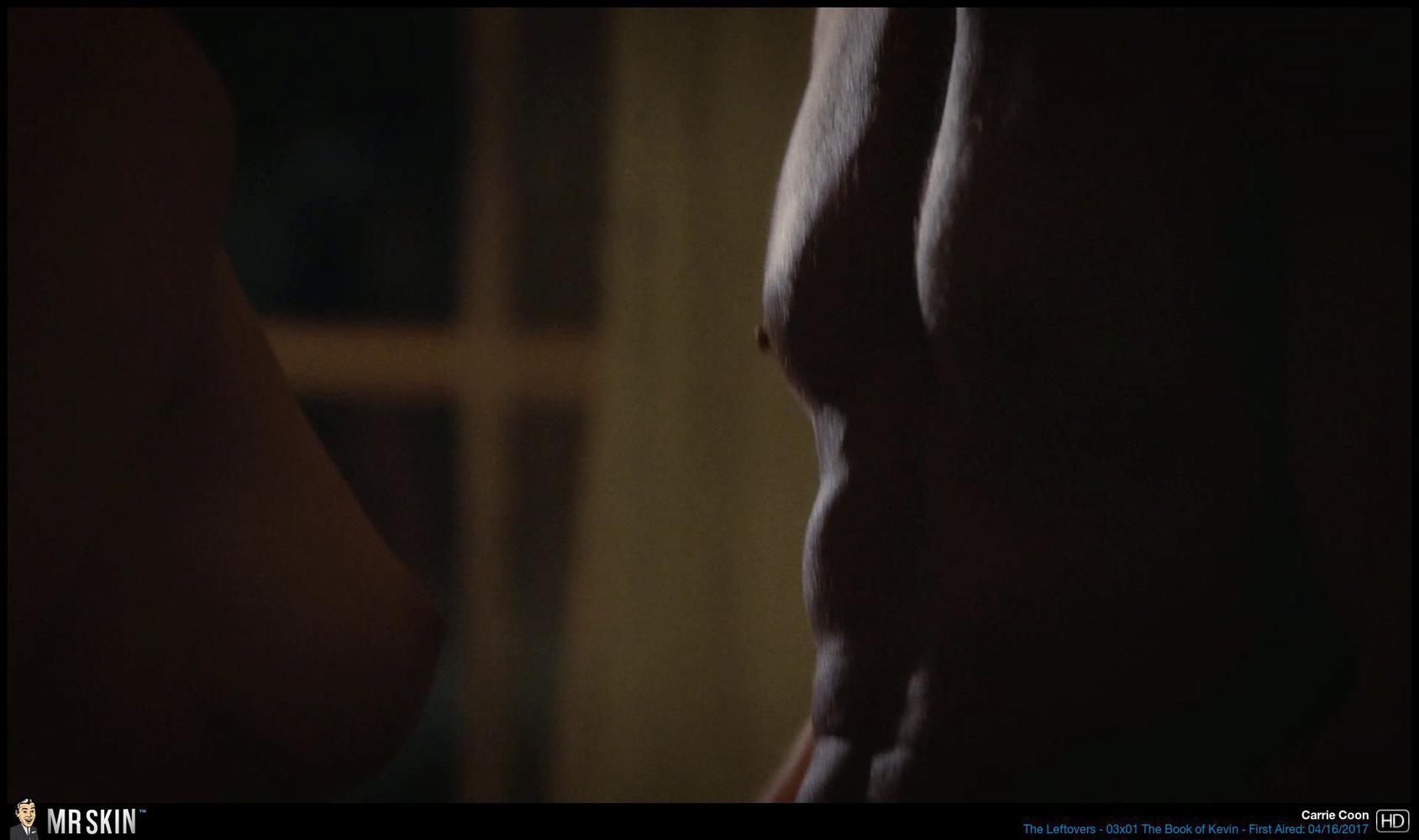 HBO's Sex and the City for Millennials debuted its final episode last night and we got plenty of nudity from series star and co-creator Lena Dunham, who gave birth to a baby boy and then struggled to get him to breastfeed!