Last week marked the series finale of the Starz series Spartacus, which bid us a fond adieu with the bare breasts of Gwendoline Taylor.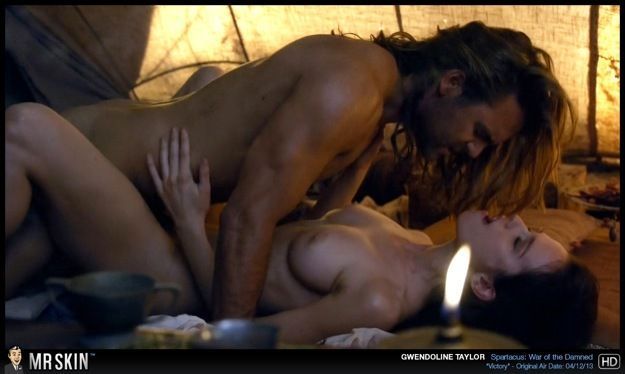 But don't think this is a farewell to funbags from Starz just yet, because the channel also launched Da Vinci's Demons, which featured nude debuts from Euro babes Hera Hilmar and Laura Haddock. The series follows the exploits of a young Leonardo Da Vinci, and the first episode has already proved to be a masterpiece of ass!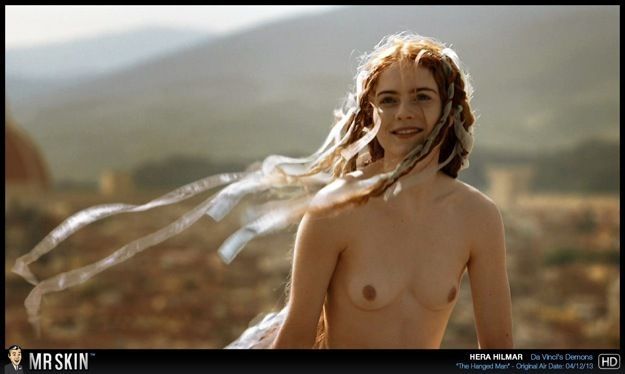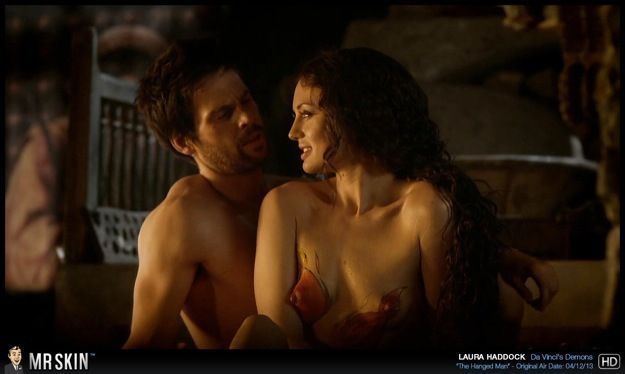 Over on Showtime, the fifth season premiere of Nurse Jackie also had a momentous moment, its very first nude scene! It's just a brief butt shot from Betty Gilpin as she dismounts another doctor, but(t) it's enough to get our temperature rising!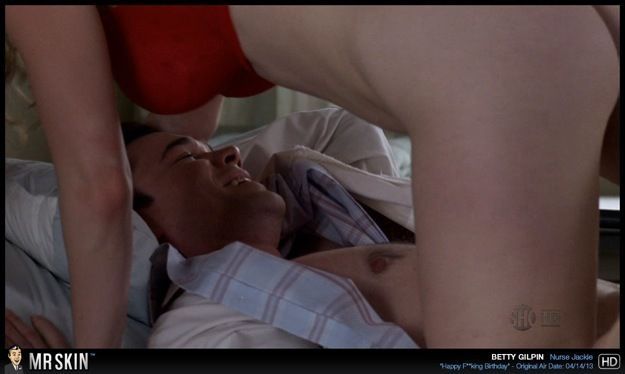 Finally, Game of Thrones paraded us through a whole passel of nude prostitutes played by uncredited extras, plus some bendy shots of Pixie Le Knot folding herself up like a pretzel to show off her thong-clad crotch. Flexible!