Boss wasn't the only show sharing the nude love this weekend, as Hung joined the mile-high club with topless stewardess Candice Coke and Gretchen Mol once again bared Boardwalk boobage on Boardwalk Empire: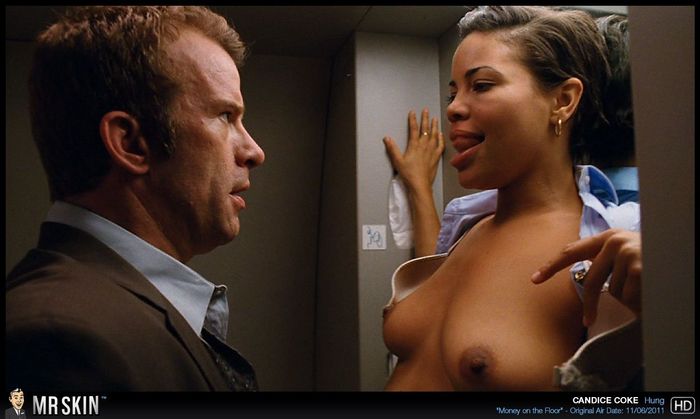 Candice Coke, flying the friendly skies as a stewardess/client of gigolo Thomas Jane on Hung. Candice has appeared nude on screen once before, in the 2005 mystery Remedy.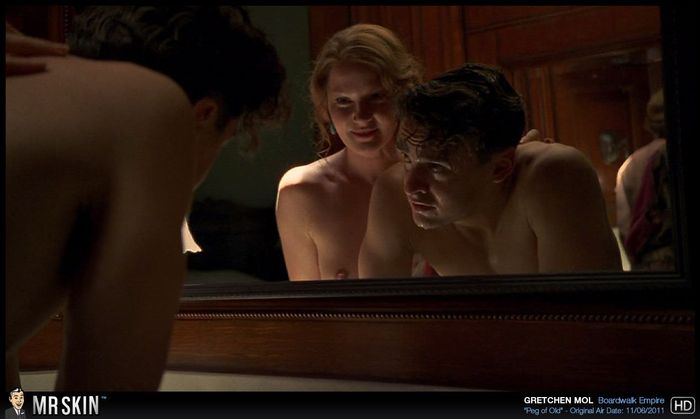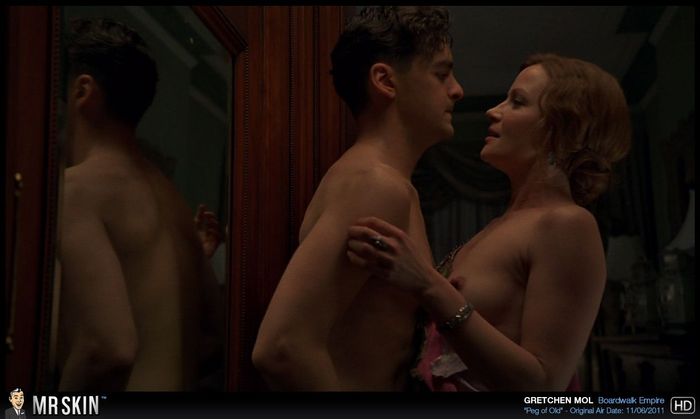 Gretchen Mol baring mams in the mirror on Boardwalk Empire. Gretchen is a series regular and Mr. Skin Nudity Hall-of-Famer who has gone nude four times on Boardwalk and in six skintillating movie roles.
Want to see these lovely ladies in action? Then check out our Mr. Skin Presents: Breast of the Boob Tube videos, nude each week and exclusively for Mr. Skin members!