Are you one of the many people watching Suits right now? Chances are, you are. Suits is streaming on Netflix and for whatever reason it has become wildly popular. The USA network show has been off the air for four years and yet it has become one of the most widely streamed shows on the platform. Why is that? Well, I have one idea: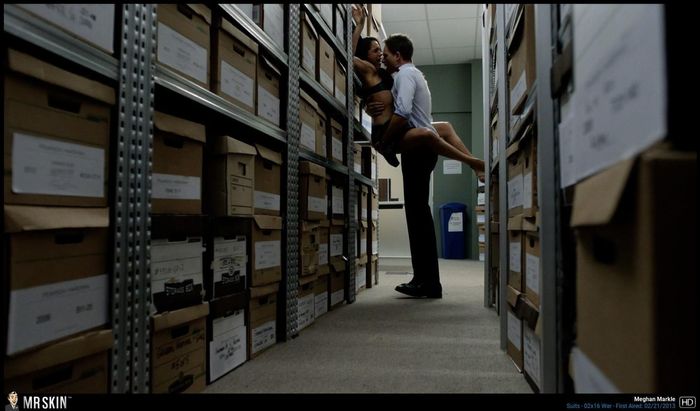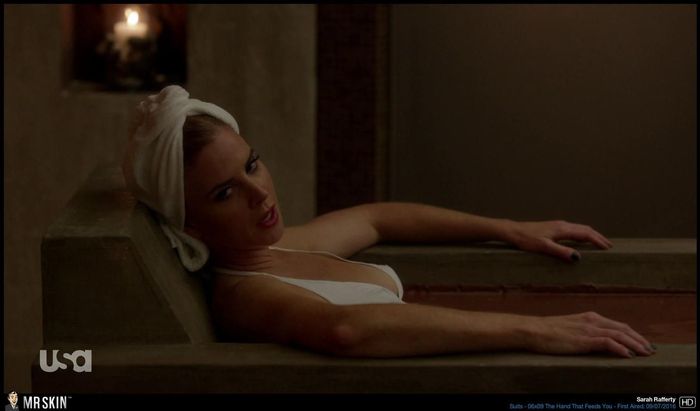 That's right! My current theory is simply: Meghan Markle. Meghan is certianly sexy in the series that made her a star. Is it possible that the show that is now streaming on both Netflix and Peacock is being carried by the public's interest in the former British royal? Megahn is certainly a star and is now a global name, famous for marrying her prince and then having the two of them defect from the royal family due to the way that the royals were treating Meghan.
Who could ever treat Meghan poorly? Just look at her! She is absolutely stunning. Remember when she walked around in her panties in one episode? She did not wear a tank top, so she strut around in her undies to show off her thighs. This lovely lady really piques our interest in the show, but she is not the only sexy star in the legal drama. I think that might be why people are watching Suits!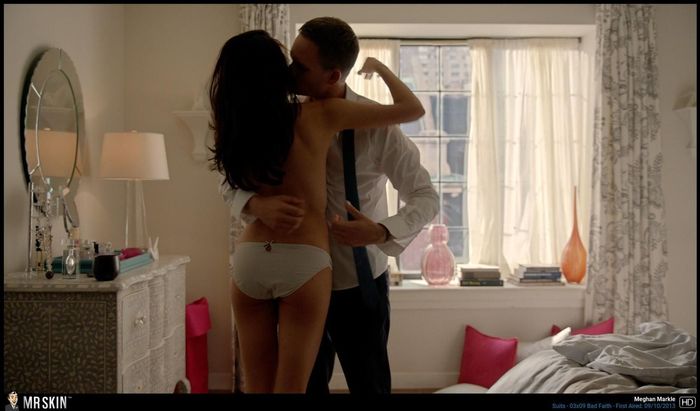 Suits is more than just hot babes. It must be because it literally broke Nielsen's streaming record for most minutes viewed in a week. People enjoy the show and there are 9 seasons of it to watch. That is 134 episodes of pure Suits fun! It helps that there are quite a few sexy hotties to watch. No one goes nude in Suits, but there are plenty of hot scenes. Like this one in which Mehgan Markle has sex in the office.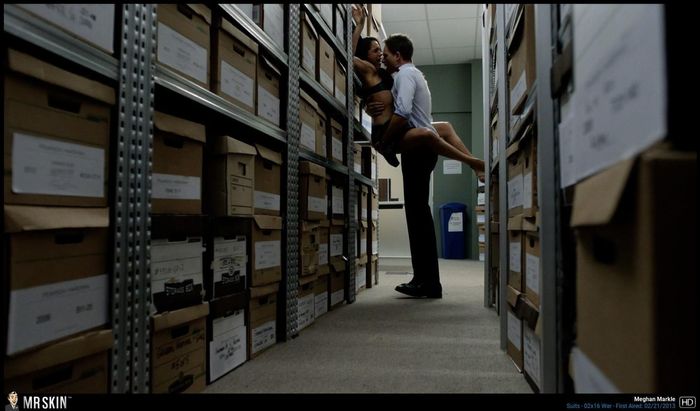 In fact, we should just watch this scene because it is so damned hot! Watch her get hot and bothered against a bunch of legal files for a minute and 8 seconds. Are you turned on? Guilty, your honor!
She's not the only hot one in the show. Sarah Rafferty has a couple of sexy scenes including one where she lays back in a white bikini top and lets us ogle her cleavage from the side.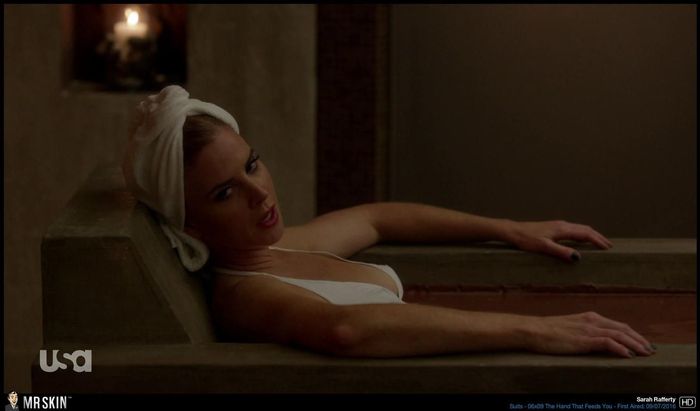 We also see her cleavage from above. In an overhead shot, we check out her cleavage in a silk blouse!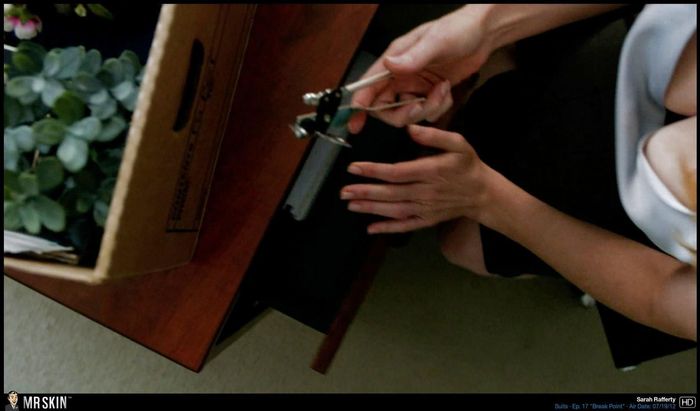 Finally, you might want to hover over Elisabeth Hower when she sits in a bra and panties on top of a bed. Check out her cleavage as well as her washboard abs. She is toned and sweet as she seductively checks out her man in a suit. Hey, is that where the title comes from?