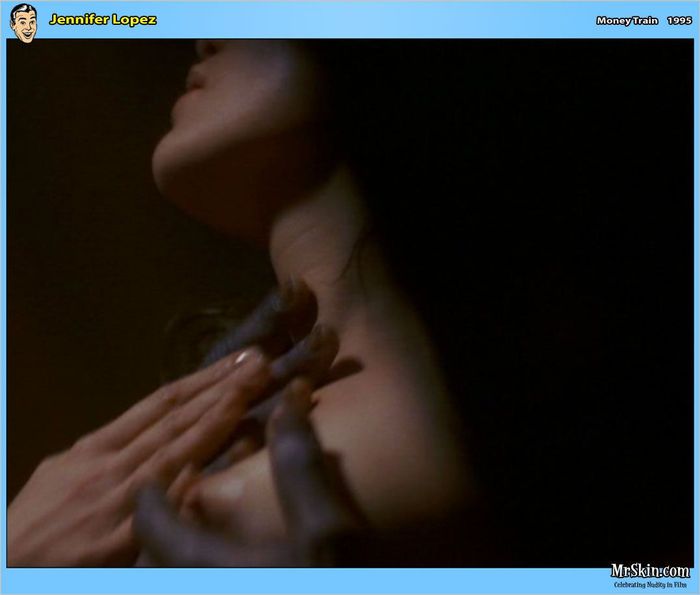 We always feature beautiful people here at Mr. Skin, but nude on Blu-Ray this week we've got People Magazine's Most Beautiful Woman, Jennifer Lopez, on the express train to nudity in Money Train (1995). Juicy J-Lo's got come competition, though, from skinternational supermodel Mini Anden, who bares her minis in The Mechanic (2011), and foxy Frenchwoman Lea Seydoux as the titular character in The Beautiful Person (2008), both nude on DVD.

Non-nude but still beautiful on DVD and Blu-Ray, we've got Natalie Portman as The Other Woman (2009), and Leighton Meester as a sexy but psychotic bunk buddy in The Roommate (2011).

In Money Train (1995), Wesley Snipes and Woody Harrelson play brothers. That comic premise is enough to take a ride on this unique buddy picture. Add a subway train packed with money that the two transit cops plan to heist and the bubble-butt beauty Jennifer Lopez, and you'll be riding these rails wherever they take you. First stop, Jennifer's skin scene. She doesn't expose her delicious derriere but does let Snipes sample her small boobs. That's the money shot in Money Train.
The Mechanic (2011) stars Jason Statham as Arthur Bishop, a "mechanic"- an assassin who specializes in clean, impossible to trace kills. When Arthur's mentor, played by Donald Sutherland, is murdered, Arthur takes his impulsive son (Ben Foster) under his wing. A mechanic's kills may be clean, but Swedish supermodel Mini Andenfinally gets dirty in her first nude role as Sarah, Arthur's love-for-sale lady friend. We only get a brief glimpse under her hood, but her trim trunk in pink panties is enough to turn any man's crank. Gentlemen, start your engines!
Gorgeous Lea Seydoux has a whole school under her spell in The Beautiful Person (2008). When Junie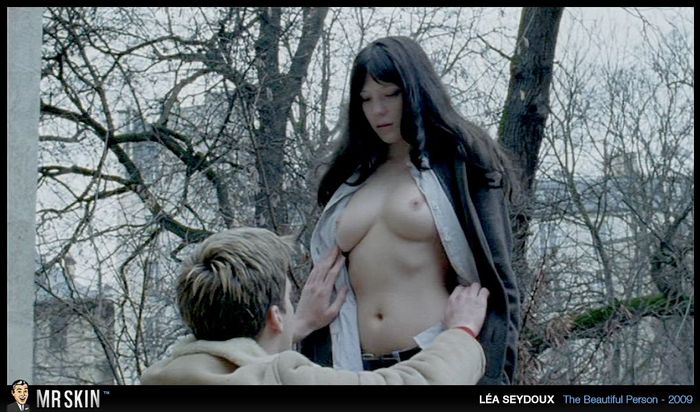 (Seydoux) changes high schools mid-year, she wastes no time in starting a love triangle with a shy classmate (Grgoire Leprince-Ringuet) and a playboy teacher (Louis Garrel). Sounds like a recipe for disaster? It is.
We get a beautiful peek at Lea's love muffins when she stands impassively, coat and shirt unbuttoned, in a park, allowing her suitor to part her clothes and see her remarkable rack. C'est magnifique!
Natalie Portman plays the second wife of a lecherous lawyer in The Other Woman (2009). Natalie plays Emilia, a young lawyer who's married to her former boss after an affair when he was married (to someone else). But can Emilia ever shake the curse of being the "other woman?" You'll shake your snake when Natalie takes her top off for a sexy makeout session with her future hubby, but unfortunately there's no bite in this scene- she covers her apples with her arm. Is there another woman willing to take her top off?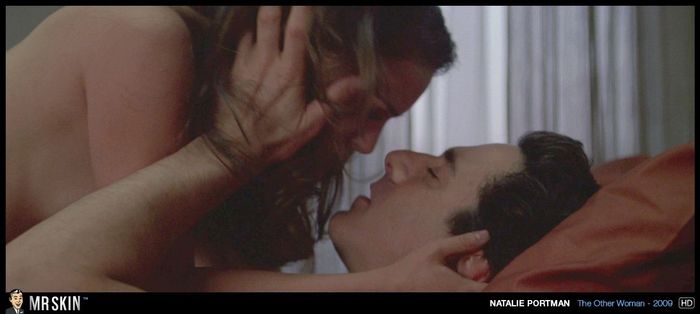 Gossip Girl
hottie
Leighton Meester
is a little too into her new bunk buddy in
The Roommate (2011)
.
Minka Kelly
plays Sara, a college freshman that is paired up with the seemingly nice and friendly Rebecca (Meester) in her new dorm. The two bond until creepy details about Rebecca begin to pile up- along with the bodies of their friends.
The Roommate
, like the college dorm of every man's fantasy, is packed with beautiful young actresses showering, changing, and lounging around in tiny terrycloth shorts, and
Leighton Meester
and
Daneel Harris
do a little college sexperimenting when they share an open-mouthed kiss. The crazy part? None of them get naked!


Join us next week for all the nudest releases on DVD and Blu-Ray right here on the Mr. Skin blog!