It was the year 2000 when the hot sex thriller The Monkey's Mask dropped toward the end of the era of the erotic thriller. I've talked about this recently - and I plan on talking about it even more, so stay tuned - but the era of the erotic thriller was really titillating (for lack of any possibly better word). While its height was the mid-90s, this film with a lower budget squeaked by with just enough attention to bring my attention toward Kelly McGillis and her breasts.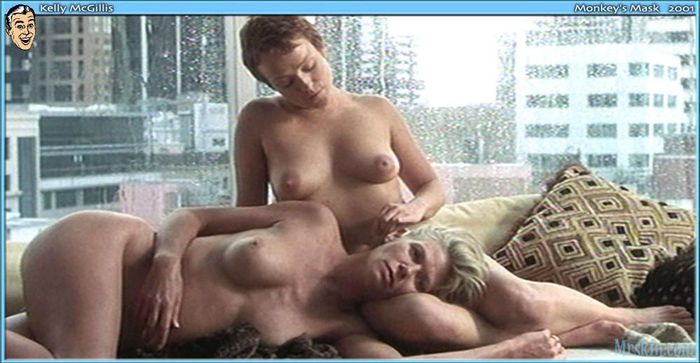 Samantha Lang directed this erotic thriller that stars Susie Porter as a lesbian detective who is investigating the murder of a young girl. She starts to question the girl's former poetry teacher who is played by the intelligent and sultry Kelly McGillis. She gets too intimate with this poetry teacher and it does not take long before the two of them start exchanging verses under the covers if you know what I mean. That's right. They have a bit of an affair!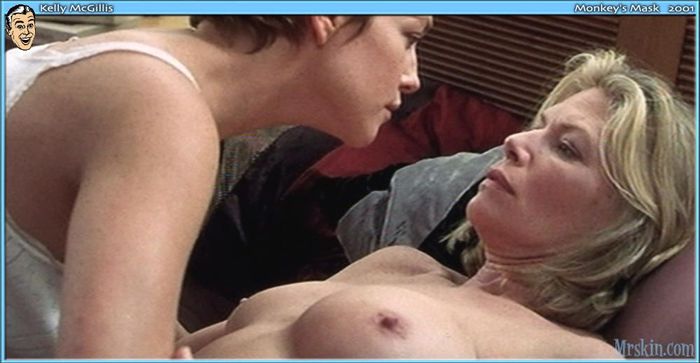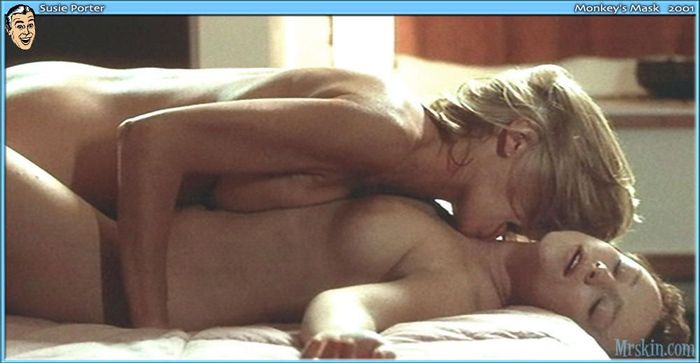 It's no wonder that Susie would want to have an affair with Kelly in this movie. Kelly is looking good. Her breasts are looking perkier than ever before in her three nude scenes that she shares with Susie. Kelly is definitely a hot older MILF in this movie, but she is treated like a sexy young femme fatale. It's honestly very inventive and very hot. The former Julliard grad and openly-gay hottie is proudly topless in several sapphic scenes that would make The L Word blush.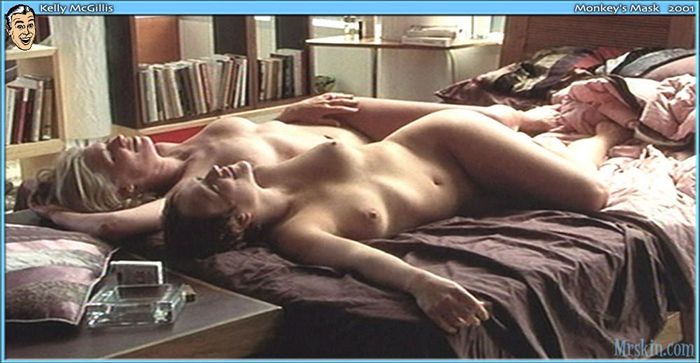 Susie looks great, too, by the way. her big fat naturals with her large areolas look amazing as the pair cuddled in broad daylight in front of a huge window. What a view! Oh, we are obviously talking about these two naked babes, but the city looks nice, too. Sure!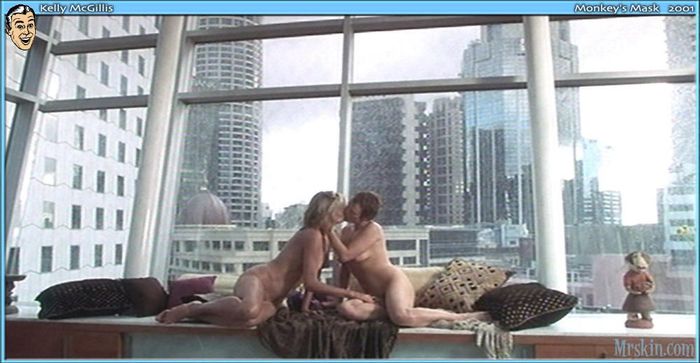 Watch these two monkey around in The Monkey's Mask: