We've all heard the term It Girl. It's applied to that actress in Hollywood that has an undefinable star quality that we believe she's born with. Jennifer Lawrence, Audrey Hepburn, Elizabeth Taylor, Molly Ringwald...the list of It girls goes on. But the original It Girl? She remains something special she's the topic of today's throwback article. We're talking about THE It Girl: Clara Bow.
Silent siren Clara Bow was so famous that she's typically the first actress anyone can name when pressed to name silent actresses. Clara acted in a whopping 46 silent films and was named the #1 box office draw in 1928. Early reviews in the LA Times said that she "radiates sex appeal tempered with an impish sense of humor" which we agree with! Her starring role in the movie It gave her the infamous nickname "The It Girl". 
She starred in the first ever Oscar winner for Best Picture, Wings. In Wings, she had a tempting scene in which she gets dressed and two pilots walk in on her. Her early nip slip is the first proof that skinema is worthy of awards. Take a look at her bare boobage in Wings!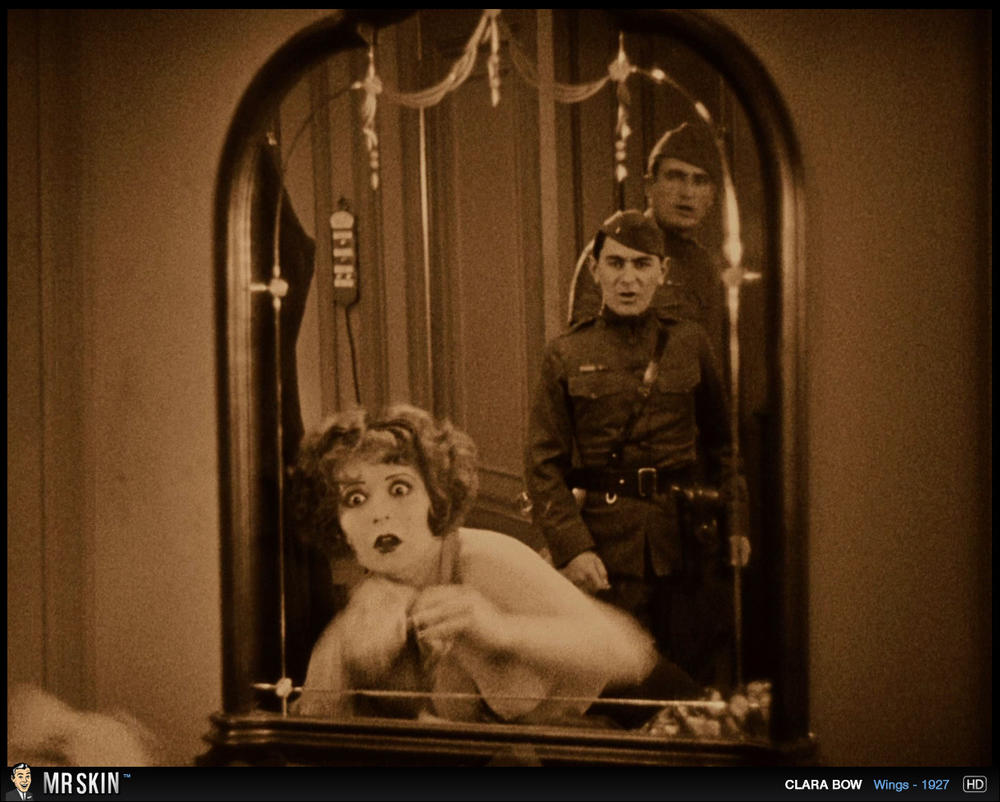 The story of Clara Bow is practically legendary in film history. Throughout her career she was criticized for having bad manners and she felt she could never fit in with the early Hollywood elites. She's one of the silent stars who simply couldn't make it in the new talking world of Hollywood because of her thick Brooklyn accent. It was hard for the ingenue to continue playing angelic, dainty women when her voice was fairly rough. She ended up acting in 11 talkies including Call Her Savage where we saw a lot of pokey action. She's one sexy savage with pokies as hard as hers!
She left the film industry at the tender age of 27. She ended up becoming a rancher in Nevada where she lived a quiet life. She passed away in 1965, but we'll remember the curly-haired cutie forever.