It's brunette beauty Anne Hathaway's birthday today, so let's do a modern Throwback Thursday to take a look at her finest nude scenes. She turns 38, but she looks nearly the same as she did when she was 22. The lovely lady has basically grown up in the spotlight and we're grateful that she embraced adulthood with some truly terrific T&A. Let's take a look at her breast scenes!
Her nude debut came in the 2005 film Havoc when this Disney darling decided to show just how grown up she has become. In that same year, she starred in Brokeback Mountain which also gave us a slip of her nips. Between these two films, it became very clear that Anne Hathaway was an actress to be taken seriously as well as a sex symbol who was here to stay.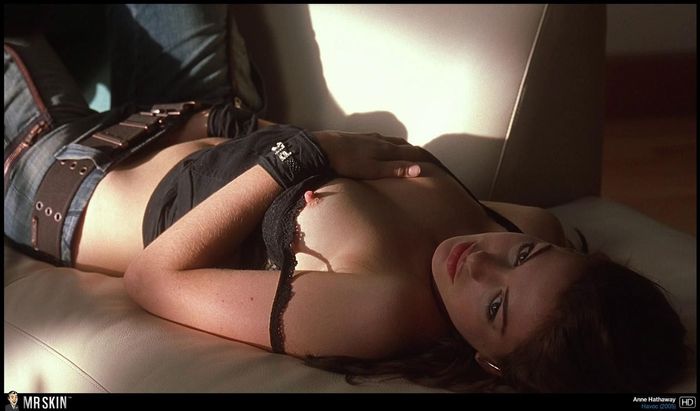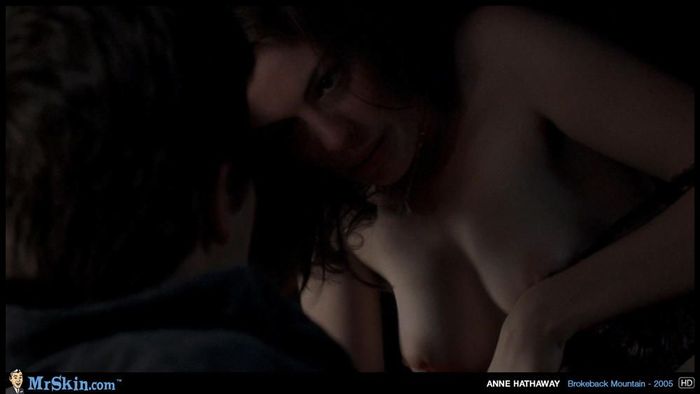 Then she returned to amazing nudity in Love and Other Drugs in which she flashed Jake Gyllenhaal her hooters in what is definitely one of my favorite onscreen scenes. This is such a lovely view of her chest! Her jugs are the only drugs I need.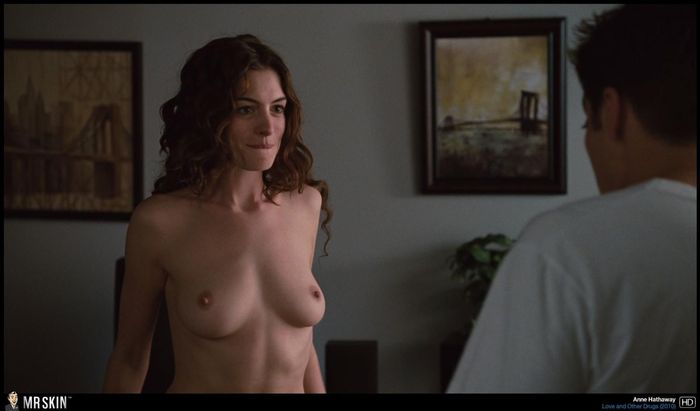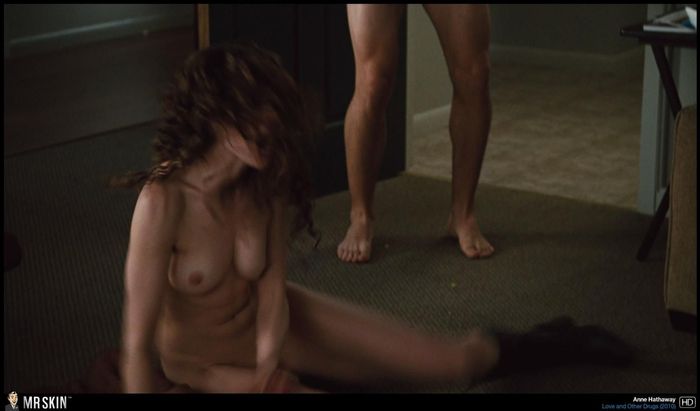 Want more of Anne Hathaway? Of course, you do! Have your way with Hathaway with this video: