For today's Throwback Thursday we're going all the way back to 1943 for a black-and-white thriiller starring one of the most gorgeous girls Hollywood has ever seen. Take a look at the flimsy costumes on scantily-clad brunette Barbara Stanwyck in Lady of Burlesque.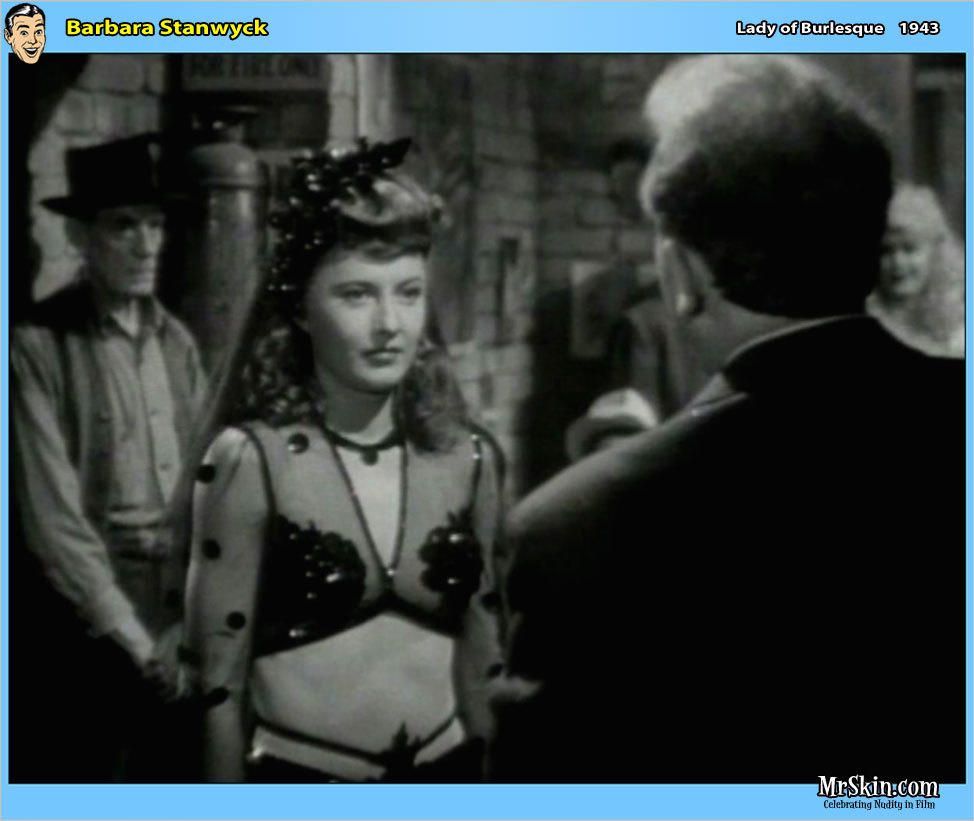 Barbara Stanwyck had an immensely impressive career that spanned from 1927 to the 1980s. She did it all! From her start as a Ziegfeld girl when she was only sixteen to acting in pre-code comedies and early talkies to starring on TV westerns and even having her own Emmy-winning show (The Barbara Stanwyck Show), her face graced every facet of entertainment for decades. At one point she was the highest-paid actress in Hollywood and was considered box office gold. If Babs was in your movie, it would be a hit. She is best known for two early roles that made her career. She played Lily, a prostitute, in the pre-code film Baby Face in which she decides to use her sexual exploits to her advantage by sleeping her way to the top of a different career choice. It was one of the movies that shook up the censors in early Hollywood and showed the world that Babs had gumption and sex appeal that was going to take her far.
After that, she played Phyllis Dietrichson in the 1944 film noir Double Indemnity and I personally love her best in the Preston Sturges comedy The Lady Eve. While these films are great, they had to follow The Hays Code which sought to bridle Barbara's raw sexual magnitude. Hollywood couldn't possibly do that in 1943's mystery film Lady of Burlesque(also known as The G-String Murders).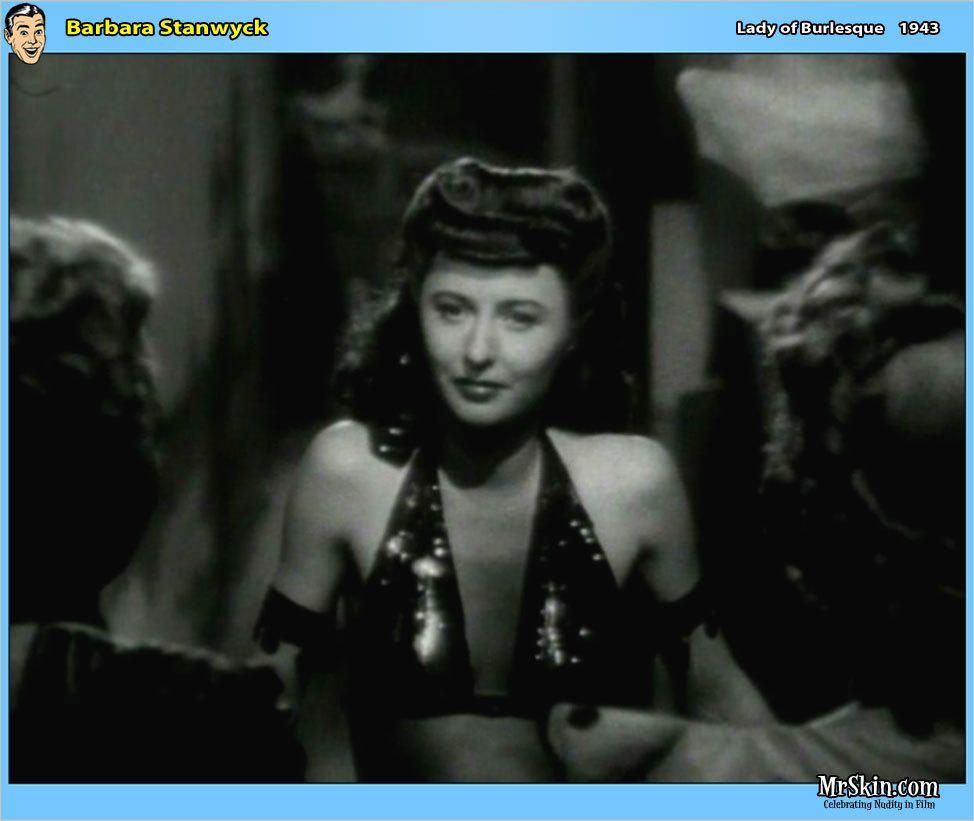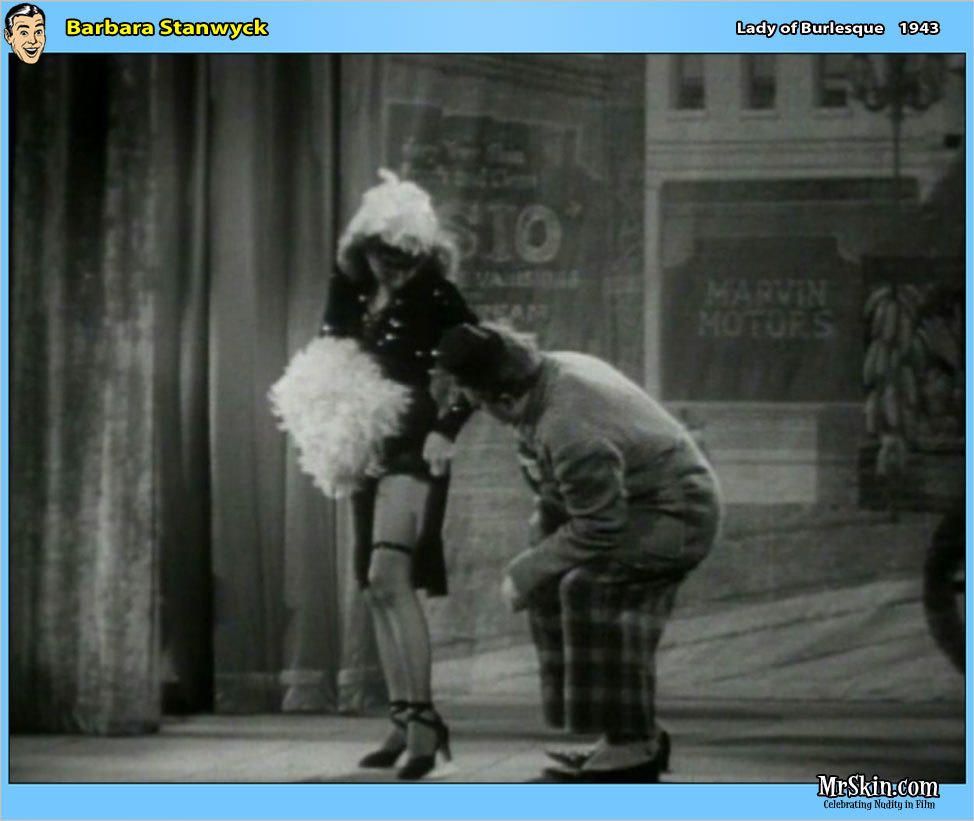 As Dixie Daisy, Babs drove the boys crazy in her burlesque costume as the dancer of a club. She and the other showgirls work together to solve a murder...and work even harder to make their clients happy.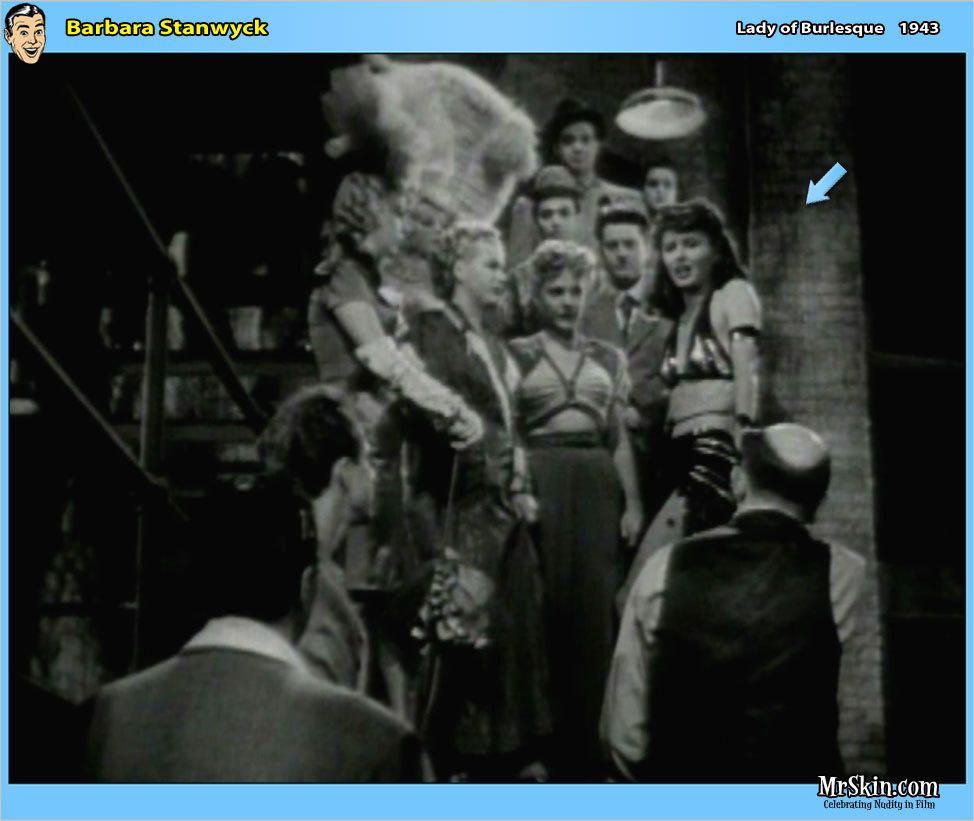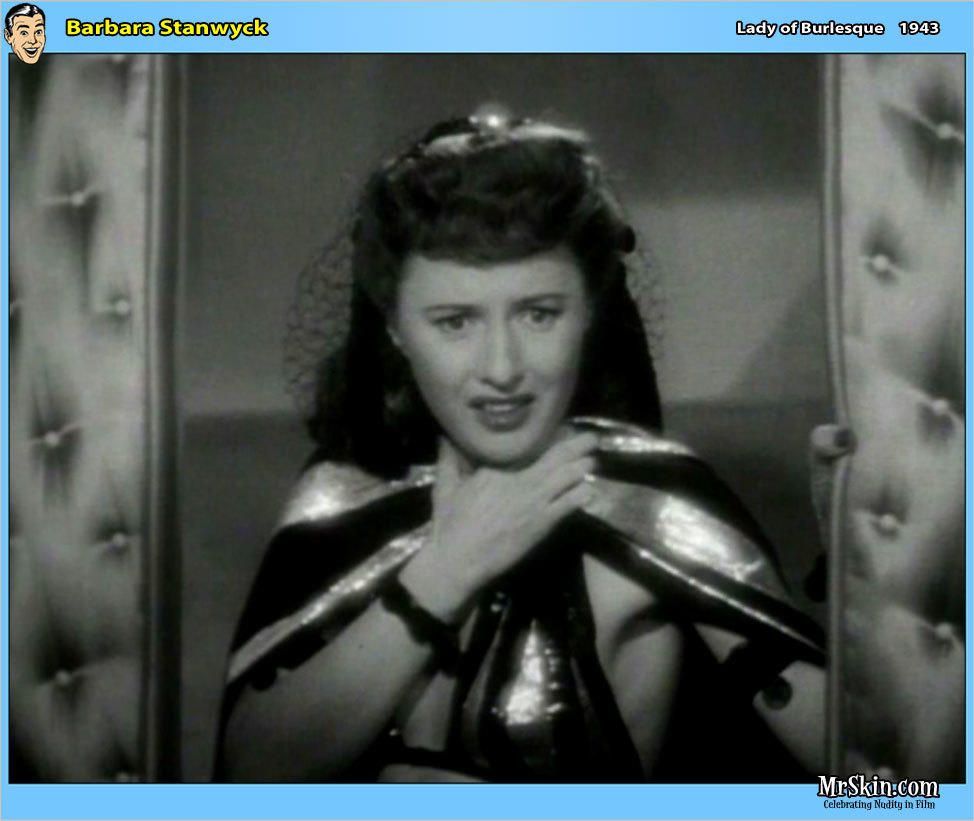 Barbara's personal life was filled with controversy. Her first marriage to actor Frank Fay allegedly inspired the original story for A Star is Born, so obviously that was tumultuous. Later on, she was involved with actorRobert Taylor when he was two decades younger than her.Aside from her personal life, Barbara lived a long life until her death at age 82 in 1990. By that time she was given an honorary Oscar and is remembered as one of the best actresses of the 20th century. At Mr. Skin, we're thrilledshe put in some time to show some skin in an era where it was so controversial to do so. That's the mark of a true sexpot!