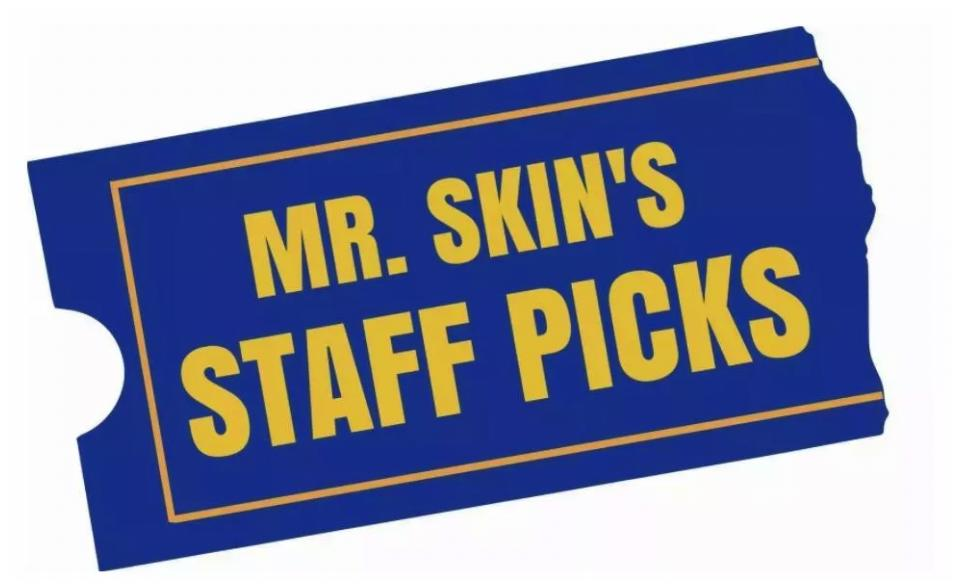 Our Staff Picks column takes you back to a time when video stores reigned supreme and the "Staff Picks" section was the place to find out what films were worthy of one's time. Of course, our version of Staff Picks has a decidedly skintillating angle, as we suss out which films from a particular subgenre are the best to find great nudity. This week let's cover one of the best kinds of films to watch during Spooky Season: spaghetti westerns.
What is a spaghetti western? It is not a Western made out of pasta. It refers to Westerns that were made in Europe. Most of them were produced and directed by Italian filmmakers which is why it was called "spaghetti" westerns, but several of these branched out to Spain and Germany as well. These are all essentially Europeans doing Westerns. Interesting, right?
Since these are European-made films, they have a little more nudity than American Westerns. That is why we are highlighting these hot films!
This trippy 1976 spaghetti western stars Lee Van Cleef as a vigilante priest who makes it his new mission to destroy local outlaws. If you were praying to see Sybil Danning donning no top then you are in luck. She flashes her hooters when she is laying in a barn's haystack. Yeehaw!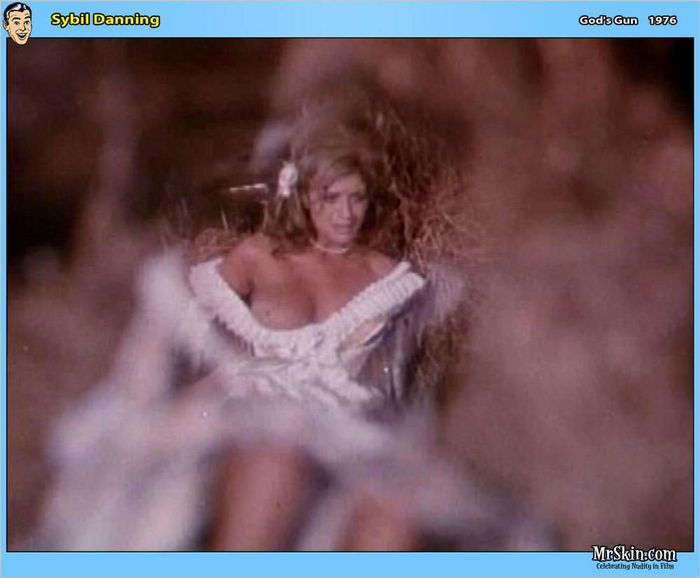 This German-made spaghetti western came to us in 1971 and focuses on a cowboy named Whity who works for a wealthy family. It turns out he is the illegitimate son of the patriarch! He works with the other folks in the family to "overthrow" the patriarch. Our hero takes time out of his busy revenge schedule to hang out with a showgirl who begs him to leave it all behind.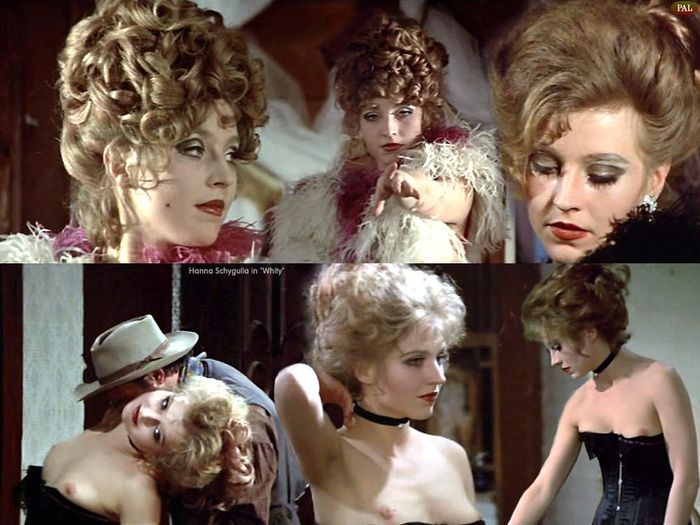 This is a comedic Western that takes a zany look at guerillas. An arms dealer played by Franco Nero plans to sell guns to a local guerilla, but things get out of hand. This 1970 film is an Italian-German co-production with plenty of Spanish actors that is being made to look like it's all taking place in Mexico. Confusing? Yes! But there is nudity!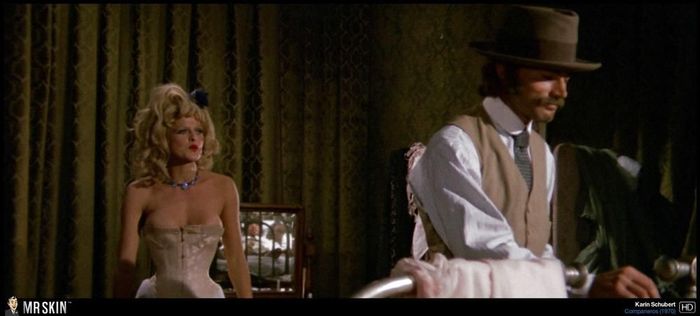 We also see Iris Berben fight off some guerillas who are attempting to take off her top. You can see her breasts here:
Samantha Scott plays a loose woman who gets shamed in public for her sexual appetite. Samantha Scott stars in this 1968 "western" take on The Scarlet Letter. Luckily, a man comes to her rescue and we get to see some TA from this bewitching babe.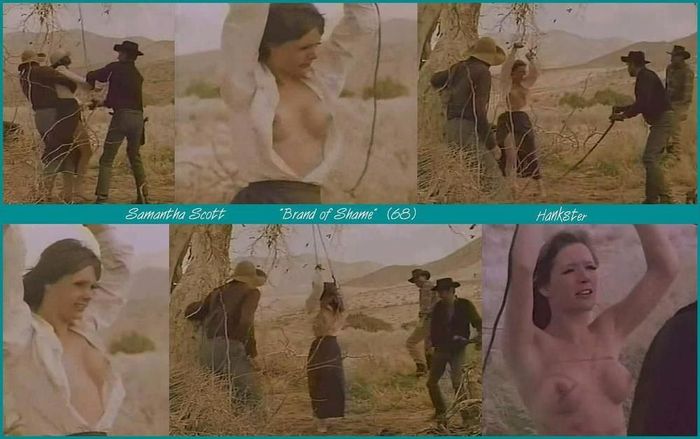 Admittedly, this film borders on sexploitation. That being said it was shot in Italy and features some Western action. The film's plot actually attempts to be shocking and disturbing by focusing on women who are forced into sex work. The women are shipped from Europe to the United States where they have to fight to survive while working with their bodies. That means we get to see A LOT of nudity.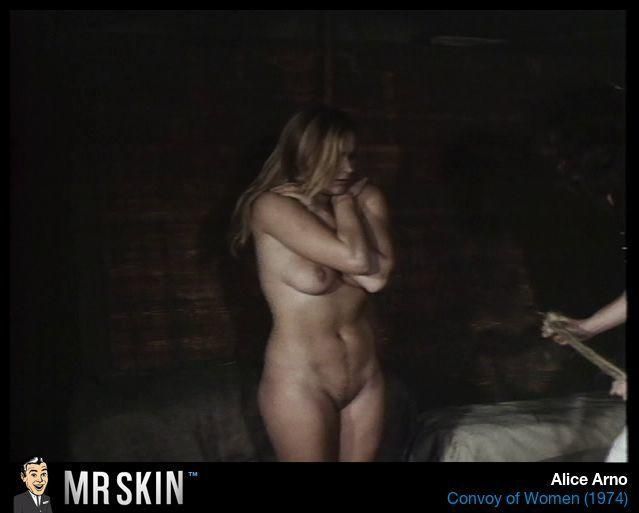 Gilda Arancio, Anna Gladysek, Marianne Remont, and Alice Arno all show off their big bosoms and butts - and more. Alice shows her shaved beaver while Anna goes full frontal to show a truly European-style bush!