It should come as no surprise that Alyssa Milano's role in Embrace of the Vampire (1995) is still a frequent topic of conversation here at Skin Central. So we were thrilled to hear it's being released in the HD glory of Blu-ray for the first time!

Better yet, the cult-classic has finally landed itself a worthy remake! When you are casting a new Embrace of the Vampire (2013) re-imagined for the modern era- but still including all the undead action and sexy scenes of the original- you've got to have someone beautiful and talented enough to fill the part.

Enter gorgeous, blonde model Sharon Hinnendael. An amazing actress who's been on our radar ever since her fearless TV debut on the Showtime series Look.

Sharon recently took some time to talk to Mr. Skin about her work on Embrace of the Vampire, what it's like filming nude scenes, and the first movie that ever made her horny. Hint: It's a Disney.
Skin Central: How did you get involved with the Embrace of the Vampire remake?

Sharon Hinnendael: It was kind of a last minute thing, they were looking for a name to play Charlotte, and so when I went in I was like, "Alright I'm going to give it a go, I'm going to give it 100%, but they want somebody who's famous to play the role." So I gave it my all with nothing to lose because they're not going to book me, and then they called back right away. The director said, "We want you." So it happened really quickly, I got a call right after that I had to leave in a week, and so it was really insane. I had to go to Canada for a couple of months and I had to figure out where my dog was going to go, and how to memorize all these lines, my fencing training, and everything. It was really intense, quick processes.

SC: Tell us about your character Charlotte in the movie.

SH: Charlotte is a quiet, insecure girl who is trying to figure out where she belongs and what's going on with her. Internally she has all these things going on. So the character is kind of hilarious because I couldn't be more opposite of her. I feel like I was a little insecure in high school and quieter. But man, I'm loud and crazy and confident, and she's kind of this person that I feel bad for, I feel bad for this girl. So it was fun playing her, because she is very opposite.

SC: Have you seen the original, did you use it as inspiration?

SH: I started watching it one time, and I was like, "Whoa this is kind of crazy". It's kind of weird and there's tons of sex and stuff. Our movie is different; our remake is much, much different.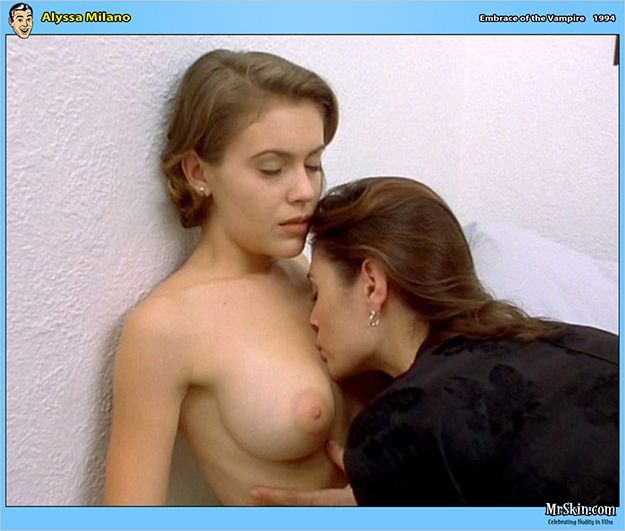 SC: But the original is so well known for those great sexy sequences, lesbian scenes, vampire orgies, etc. Is there some of that in the remake?

SH: Oh yeah, there's a girl-on-girl scene, and me with a guy. I guess I've only watched the beginning of the original, so I don't know how crazy that movie gets; it seemed pretty fucking nuts when I watched it.

SC: For horror movies in general, do you think it's important that they have nudity in them?

SH: Oh man, I know it's a big selling point for sure. I think in any movie, any dramatic movie, or even any comedy, nudity should be in it. I mean come on, we get naked day to day. You get naked, I get naked. We shower every morning then we walk around naked and we have sex with people. That's kind of just being a human. So I don't know why getting naked is a big deal when it's essential. That's part of your day-to-day life. People want to buy a character; they're going to naked.

SC: Sure, as natural as possible. So, of course we're huge fans of Adam Rifkin and the Look series here at Mr. Skin. How did you get involved with him?

SH: That was also pretty random. I booked a small role on that show; I was supposed to have four lines. And then the day that we started filming, they offered me the lead. They called me and said, "Can you come in now? All the extras are here, we're going to start filming." So I'm thinking, "What the fuck, that's crazy". I just showed up and improvised the entire first day, then I had to memorize new lines every night. So it was kind of similar to Embrace. Memorizing every night after filming for 14 hours. The first couple of days of filming Look, all of that was me improvising. Really crazy.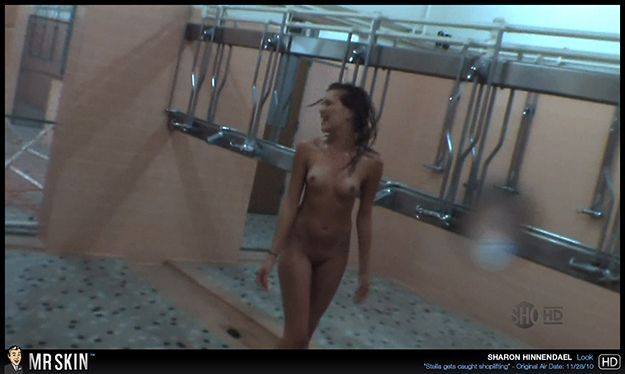 SC: And was that the first nude scene you ever filmed, for Look?

SH: Yep. That was the first time. And actually the very first day of that whole process, there was a naked scene in that. I'm like, "Hey everybody, nice to meet you, I'm going to get naked now and frolic around in the shower like an idiot in front of all these people I don't know yet." That was intense. Hi, nice to meet you. Ok, take your clothes off. That's how that went!

SC: Did you have a philosophy on doing nude scenes going into that?

SH: I have three older brothers so I called all of them, and my dad, and my boyfriend at the time, and my mom, and was like "Are you ok with nude? Are you ok with nude?" I got the ok from everybody, so once that happened, I was like all right I've got my support system on, let's do this. I started modeling when I was 12 so I have no problem with nudity. I'd be doing fashion shows getting naked in front of 20 other people getting naked, so it's not a big deal. It's just been part of my life.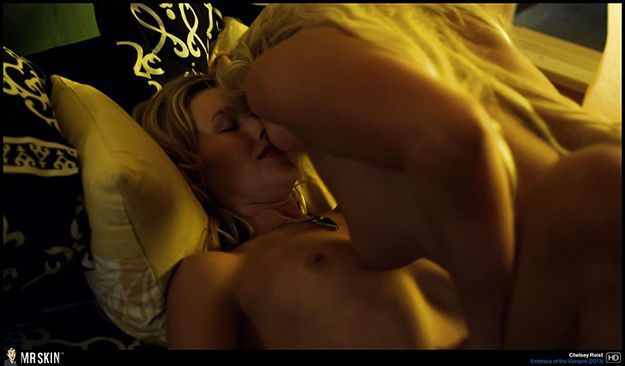 SC: In your career so far, what's the sexiest scene you've ever done?

SH: There's a girl-on-girl scene in this one [Embrace of the Vampire] that's pretty good. I mean, it's pretty sexy. And it was fun filming it, because the other girl, her name is Chelsey [Reist], she was a lot of fun. We were laughing our heads off between the scenes. People think, oh nudity it's serious. It's the way it's filmed and the music and whatever they doctor it with. When you're actually there filming it, it's hysterical. Shit happens and it's just that much funnier because there are naked bodies on set. And when they yell cut, everyone is laughing and someone's like, "Oh my god I just drooled on you" or says "I'm going to fart in your face in the middle of the scene to make it less awkward." You know that shit happens all the time. At least I do that shit.

SC: And this is for MrSkin.com, so I have to ask: What's the first movie and/or TV nude scene you remember seeing?

SH: Fuck I can't think of what it's called right now. It's not Top Gun Well, I'll tell you right now, the first scene that I felt like horny, this sounds so funny, was Aladdin. [laughs] It was Aladdin! When Jasmine was like "Oh your beard is so twisted" I remember being like, "Whoa, that's crazy." She's wearing a little crop top. Like damn Jasmine.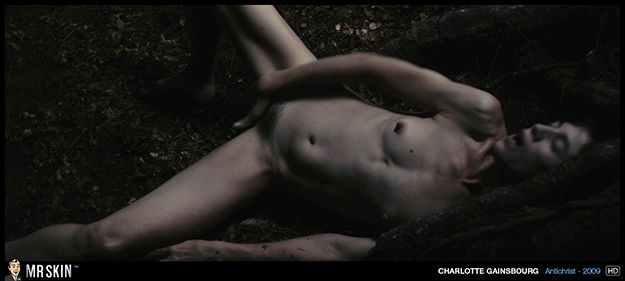 SC: Do you have a favorite Hollywood nude scene now?

SH: Yeah, I saw Antichrist recently, Lars von Trier, because Melancholia is my favorite movie. So I watched Antichrist and that movie is intense as hell! That's the one that sticks in my mind, but other than that... Oh I do like that scene in Crazy/Beautiful with Kirsten Dunst, have you seen that? It's all about Kirsten Dunst today apparently. I like that scene, that's very cute, high school first time kind of bullshit. I like that stuff.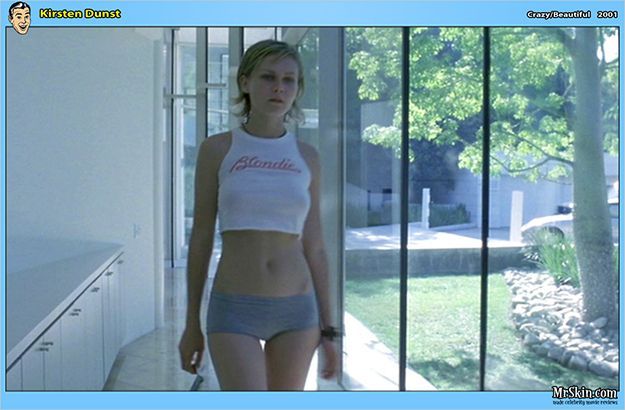 SC: Who do you think are the sexiest actresses working in movies or TV today?

SH: Kirsten Dunst hands down. I love her. I saw her actually, I saw her at this bar the other week in Silver Lake and I couldn't go up and talk to her. Like I couldn't. And I see celebrities all the time here, it's not a big deal, but I was freaking out. Like, Oh My God, Kirsten Dunst! Who else do I think is sexy? I mean the scene in We Are the Millers really fucking bothered me, the one with Jennifer Aniston, I thought that went on for way too long. Like we get it, you have a great body. Having said that though, she has an insane body. So I hate it, but I love it at the same time.

SC: Jennifer Aniston is a big request here at Mr. Skin. People have been waiting for her to do a nude scene for a long time.

SH: Yeah that scene went on way too long, let's be honest, but she looks damn good. So, go Jennifer Aniston go.

SC: Ok last question. What's next for you, any projects coming up?

SH: I have two other movies coming out this month. One's called Spring Break Killer. Which is such a cheesy name, but the movie is actually fucking good so you've got to see that. And then I did another comedy called Resident Adviser and that's out now, it just came out. And I have an Instagram: SharyBomb. That's my DJ name, because I DJ as well. My twitter is just @SharonHinnendae

SC: Thank you so much for talking to us.

SH: Yeah for sure. Thank you.