Evgeniya Gromova is a Russian doll who keeps taking off layers and revealing nudity, nudity, and more nudity. This Russian actress is trending on Mr. Skin right now and you might be wondering why. Well, let's do a skinvestigation to figure it out. Spoiler alert: she goes really nude!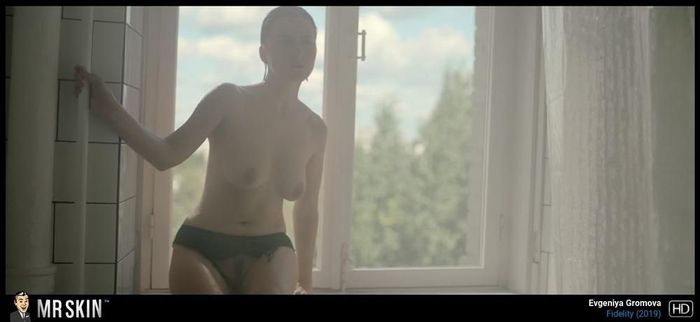 She is an actress, model, and director who works primarily in Russia. She began her career as a model which makes sense considering her tall and sophisticated figure. She studied acting and graduated from the Russian Institute of Theatre Arts in 2013. After her graduation, she began booking roles on Ruskie television shows until she made her big feature film break in 2019. We will get to that in just a moment. First, admire how gorgeous she is: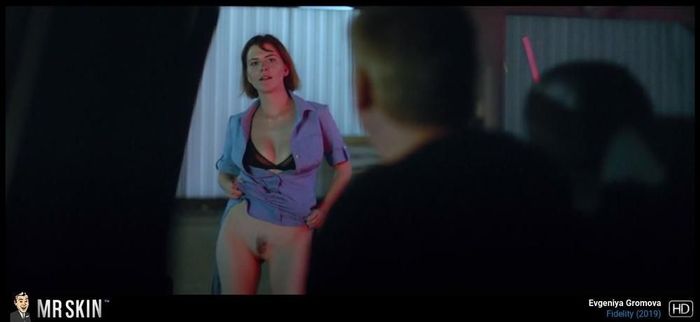 So why are we getting to know her over here? Why exactly is she currently trending as one of the top-searched celebrities on Mr. Skin? I believe it is because of the 2019 film Fidelity that has recently hit the website. It was a controversial film in Russia and abroad and it was truly filled to the brim with nudity!
The plot follows a young woman named Lena who feels that her husband is having an affair. Her husband has been neglectful and absent, so that must be what it is. She gets revenge by sleeping with a lot of men behind his back. Tit for tat. Or tit for tit because we see a lot of tit in this film.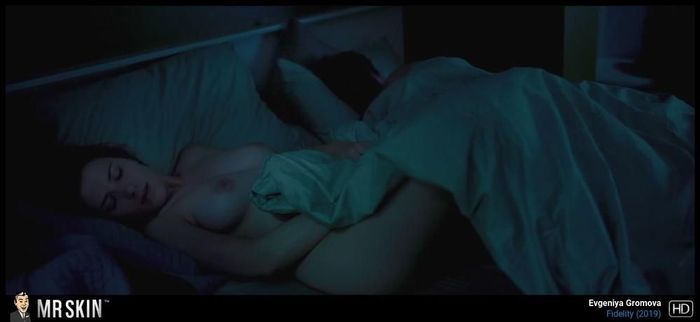 We also see her bush and buns because she is naked a lot. That makes sense considering it is her personal mission to sleep with as many men as she can. As a result, she gets banged in every place imaginable from the beach to the bathroom. In public and in private, Evgeniya is going nude and really testing the limits of Fidelity.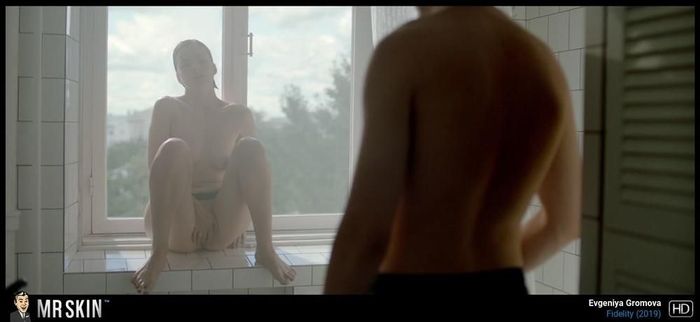 The film actually earned her a lot of critical acclaim, despite its controversy in Russia and abroad. She won the Best Actress award for her performance at the Transylvania International Film Festival. The film was the talk of the internet and it had people all over the world chomping at the bit for the opportunity to witness Evgeniya evangelize us with her glorious nudity. Well, that time has come!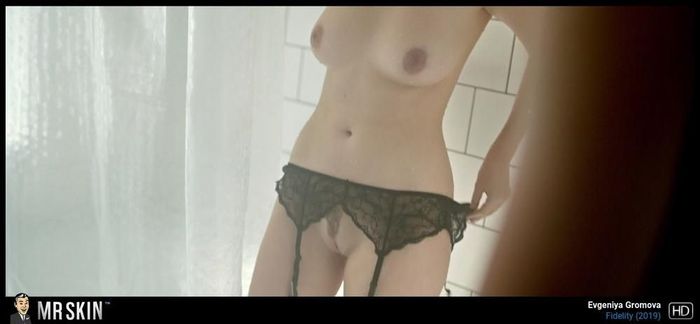 Watch one hot scene from the film in which Evgeniya shows off all three B's after her husband interrupts her show. He then asks her to throw on some sexy lingerie before screwing her senseless. She has just come out of the shower, so she's very wet - and it seems like she gets even wetter.
That scene is over two minutes long and there are plenty more like it in the movie. You can watch them all on Mr. Skin as we all await Evgeniya's future return to nudity. How will she top this role? By going topless again, of course! Fingers crossed for a lot more infidelity like we saw in Fidelity.