The latest Marvel movie, appropriately named The Marvels, is making headlines for its fun superhero film that stars three female heroes who all play variations of Captain Marvel. Has Captain Marvel ever gone nude? Yes! Let's get into it and get out of their crime-fighting spandex and into something a little more comfortable.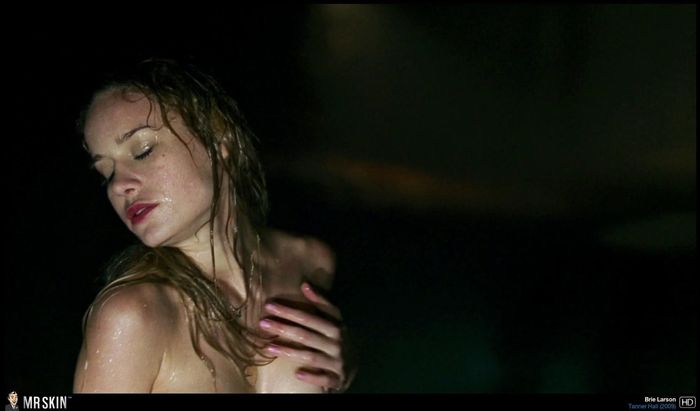 Iman Vellani, Teyonah Parris, and Brie Larson step into their skintight suits for an action-packed flick directed by Nia DaCosta. While it may be the Marvel universe's worst-grossing film at the box office during opening weekend, those who did see it seem to like it. It could be because of all of the eye candy! All three of those women are beautiful and all but one has enjoyed a spotlight on Mr. Skin.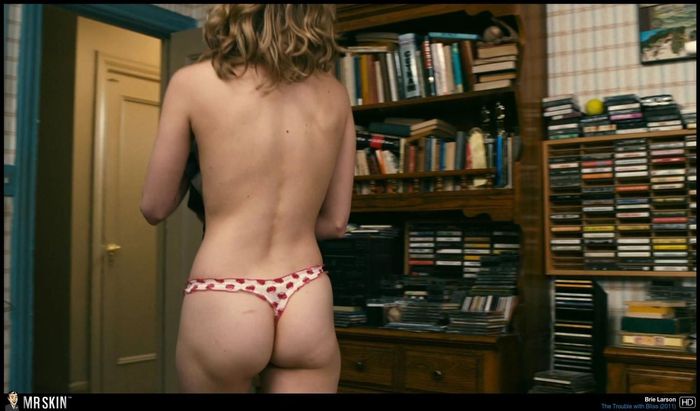 Have these Marvels gone nude before? Well, we know that Brie Larson has! Although her nudity is not explicit or over the top, the sexiest scene she has ever done is so hot and horny that you might not even notice. While she has shown off her body in other films - especially her hard nipples that love to poke through her tank tops and shirts in pretty much every single project she acts in - she has only technically gone nude once.
"In what?" I hear you ask. Fear not, my friend. I am about to tell you where Captain Marvel has used her powers for good by showing off her super suck sacks.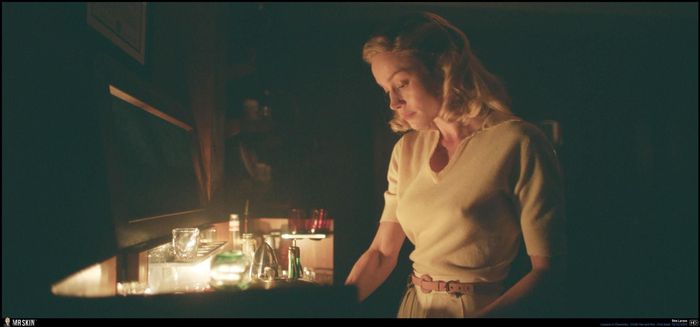 Her nude scene is from the 2009 film Tanner Hall. She played Kate in the spicy film where she was seen touching herself while topless. The rain pours down on her hot body while she stands in the dark and in the rain. She wears nothing but some little panties and she tries covering up those up with her hands. Her wet blonde locks are also somewhat obscuring some breastage, but don't worry. We still get glimpses of her wet breasts!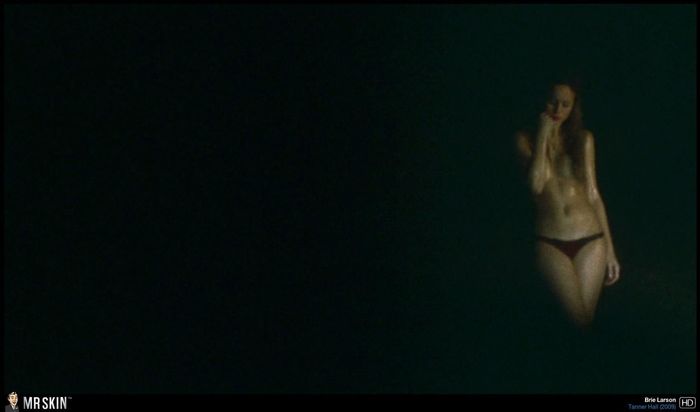 While we're at it, Teyonah Parris has never gone nude...but she's gotten close. She has several skintastic scenes on Mr. Skin archiving her lingerie and her covered shower scenes. My favorite scene of hers is from Spike Lee's 2015 film Chi-Raq where the camera enjoyed a close-up of Teyonah's butt cheeks in her cheeky undies.
Her chocolate-colored undies are close in color to her deep brown derriere that it looks like she is nude at first glance. She isn't, but this does play a trick on the eye. You honestly forget she's wearing anything!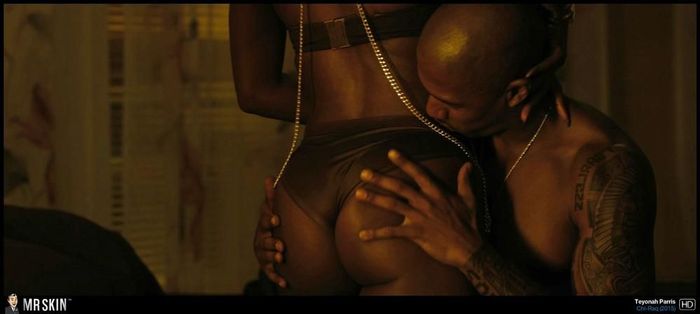 Now it'll be up to Iman Vellani to go nude next! In the meantime, let's hear it for The Marvelous Ms. Brie Larson. We have a super time watching her nudity in the film in her Tanner Hall scene that shows her touching her breasts in the rain.