The Crown returns to Netflix for its two part final season and fans can't help but wonder how the series will handle the last days of Princess Diana, who, gauging by all the promotional pics, will be front and center this season. Skinternational superstar Elizabeth Debicki, who's been playing The People's Princess since 2022, will be seeing the role out to the end, including her relationship with Egyptian billionaire Dodi Fayed (who will be played by Khalid Abdalla).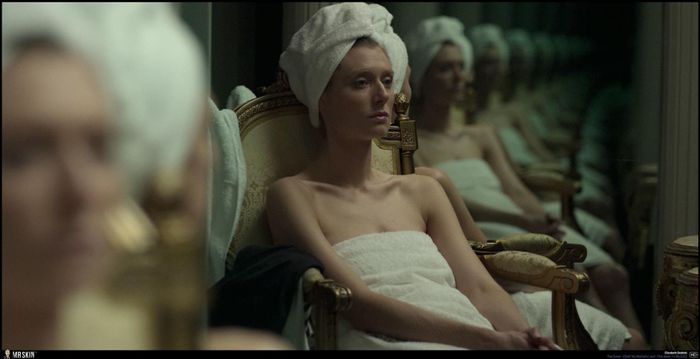 ****
Most fans know that the tabloids went crazy when Princess Diana was spotted sunbathing topless on his yacht, though because of circumstances surrounding their tragic deaths (which the show plans to handle with both authenticity and dignity) that detail may or may not be included.

****
We're excited to see Elizabeth step into Diana's couture heels again nonetheless, and to get us ready for the premiere, we've collected her best nude scenes to date, from 2016's The Night Manager to 2020's The Burnt Orange Heresy and everything in between - just in case anyone wondered what we consider to be the buxom blonde's crowning achievement!