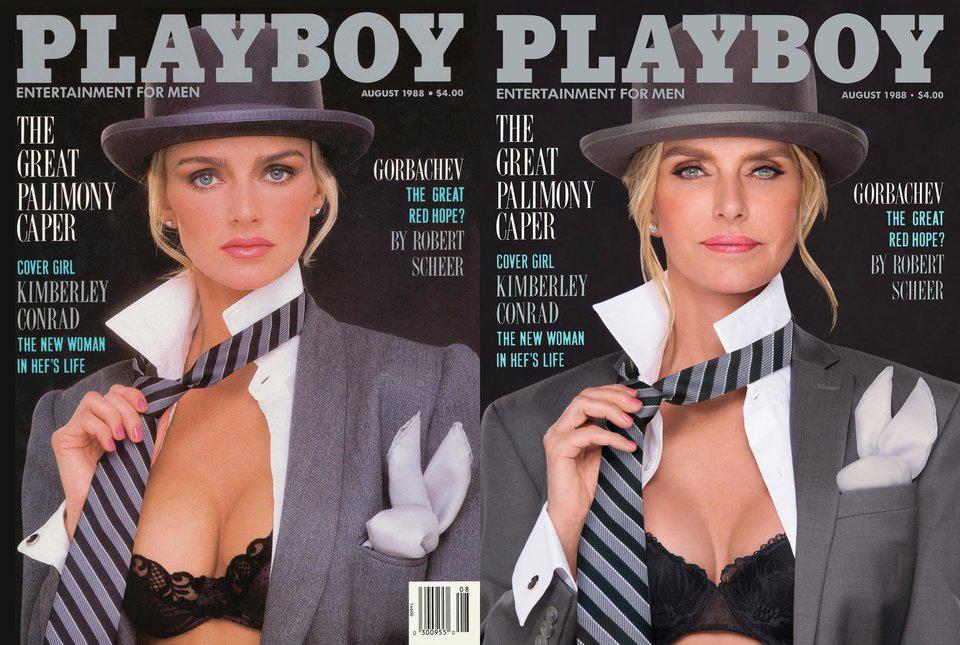 Playboy Pivots Again
Only months after re-electing to feature nudity on its pages, Playboy may discontinue its magazine altogether. Since Hugh's passing in September, there have been huge shifts in power at Playboy, and with them, a shift in priorities.
According to the Wall Street Journal, the majority shareholder, Rizvi Traverse, is seeking to buy the remaining 35 percent of Playboy ownership from the Hefner heirs, which would make them the sole owner. Their large share comes from a deal made with Hef in 2011, when they took majority ownership in exchange for some of Hef's stipulations - like keeping the print magazine in circulation until his death. 
"We want to focus on what we call the 'World of Playboy,' which is so much larger than a small, legacy print publication," said Ben Kohn, a managing partner at Rizvi Traverse. "We plan to spend 2018 transitioning it from a media business to a brand-management company."
Apparently, the magazine has been losing up to $7 million a year, and it down to a 6-issue yearly run.   
"Historically, we could justify the losses because of the marketing value, but you also have to be forward thinking," Kohn said. "I'm not sure that print is necessarily the best way to communicate to our consumer going forward."
The 'World of Playboy' initiatives would include things like Playboy spirits, clubs, music festivals, lingerie brands, and more. They've already moved annual parties like A Midsummer Night's Dream into Las Vegas clubs and out of the mansion to generate revenue, so the plan is already in motion. The official decision on the fate of the magazine hasn't been made, but it's quite possible that the Playboy printing presses are halting for good.