P-Valley is THE hot new show on Starz. If you aren't watching, then you are doing TV wrong. Let me tell you about the plot of the show. The show is about strippers in a Mississippi strip club which means that, yes, the female stars are constantly taking off their clothes. Since so few of these actresses were dancers before being hired on the show, many of them were offered body doubles to do their moves for them on the pole. Star Brandee Evans proudly refused a body double and opted to do all of her own pole dancing stunts.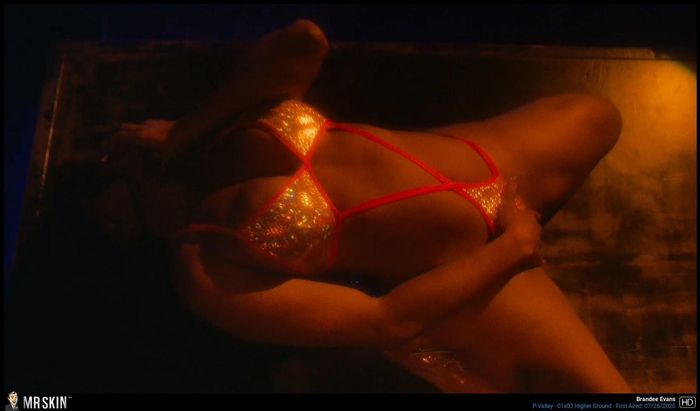 Brandee Evans was a professional choreographer and dancer who worked with major stars like Katy Perry, Mary J. Blige, Alicia Keys, Snoop Dogg, and more. She said she's got scars from learning how to pole dance properly and she wanted to show off those earned scars on the pole. Damn, does she show off!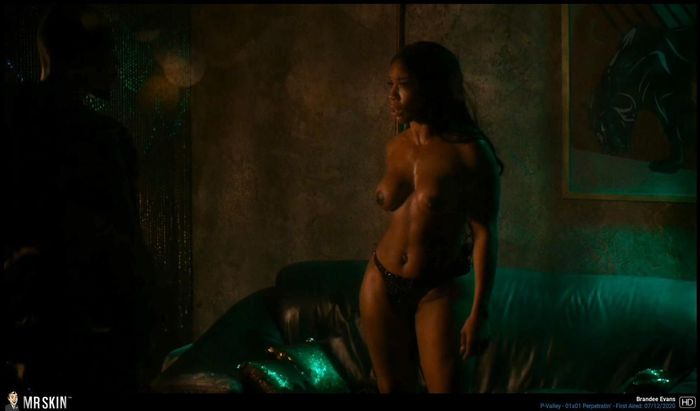 Just look at that ass WORK! This is a woman who not only does her own stunts, but she stunts on everyone else who tries to pole dance on the show. She's knocking her scenes out of the park with that fantastic ass of hers.
You'll have to watch her moves for yourself.Studying her pole dancing moves is sure to please your pole: