Horror and love are both in the air in equal measure on this day in movie history, and we've got a trio of love stories and a trio of scary ones to dig into this week. Let's get to it by looking back at March 13 in Movie Nudity History!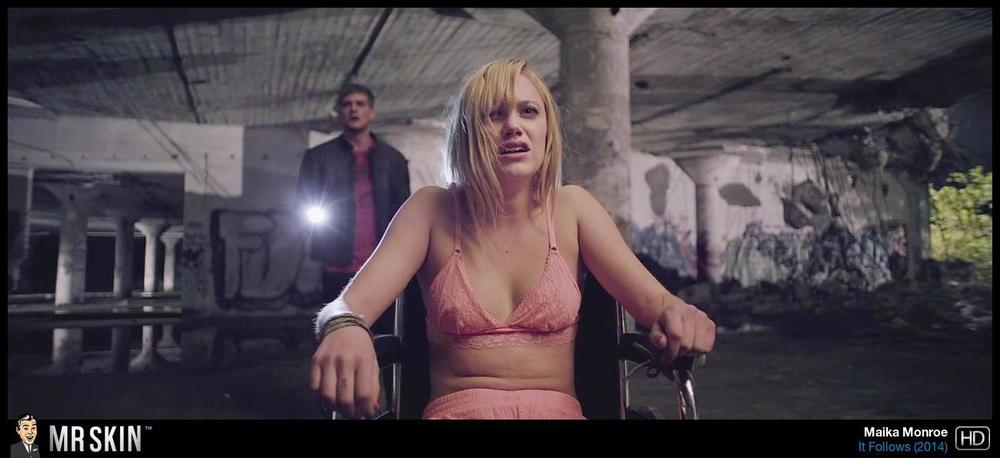 Horror films are nothing if they're not cyclical, and David Robert Mitchell's It Follows revives the proud horror movie tradition of promiscuity getting you marked for death. The film externalizes the threat of STDs, with the aftermath of a sexual encounter leading to you being constantly pursued by someone, an external manifestation of the dangers of unsafe sex, if you will. When the virginal Maika Monroe (above) gives in to her carnal desires with a boy from another town, she soon finds herself the latest victim of this cruel game.
All of the nudity in the film happens under fairly horrifying circumstances, definitely doing its damndest to demystify sex. 37 minutes in, Maika finds herself face to face with one of her "followers," a seriously disfigured Alexyss Spradlin whose left breast is exposed, but who is also urinating...
It makes for a truly terrifying moment, one of the unsexiest nude scenes of the new millennium, hands down. Later in the film, her friend Greg is attacked by his own mother (Leisa Pulido), who comes to his bedroom door with her robe open and her left breast hanging out before leaping on him and dry humping him to death...
Is there a hidden meaning in both of these women only showing their left breast? Probably, but I have no idea what it means. I'm sure someone will enlighten us in the comments section below.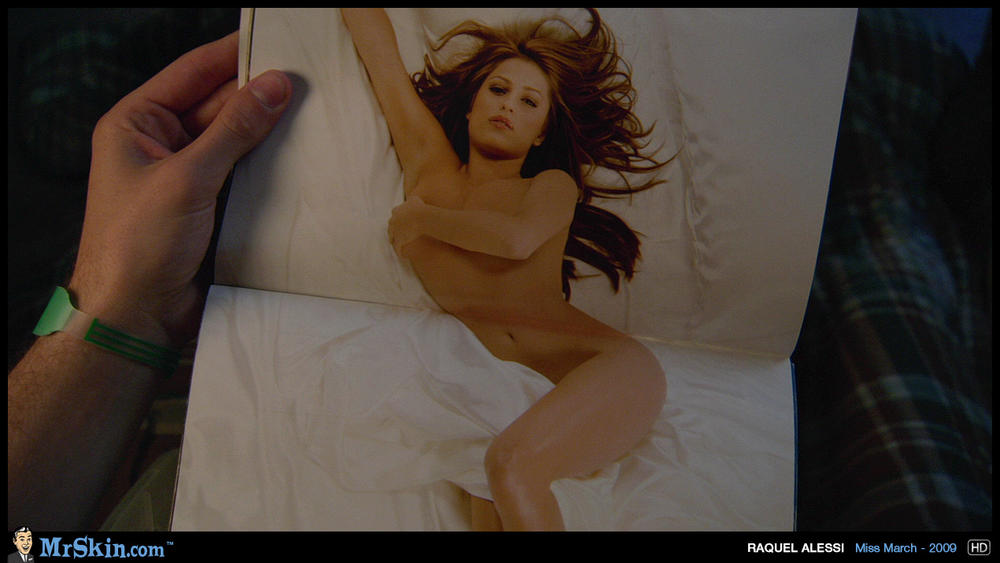 10 years ago today, The J. Geils Band classic "Centerfold" came to life as a movie courtesy of internet comedy sensations "The Whitest Kids U' Know." Miss March is a totally forgettable raunchy comedy from a time when those seemed to come and go just about every weekend—I Hope They Serve Beer in Hell, anyone? (We'll get to it in September, don't worry)
Essentially a guy falls into a coma for four years and awakes to discover his chaste high school girlfriend Cindi (Raquel Alessi, above) is now the Miss March Playmate in his best friend Tucker's favorite magazine, Playboy. He talks the lazy roustabout Tucker into accompanying him on a cross-country trip to the Playboy Mansion to find his long lost love. 
Along the way, all manner of horny hijinks ensue, as one would expect from any road trip. See, in the movies, cross-country road trips aren't a hellish time where no one has fun and everyone is miserable for days on end. No, in the movies, they're a non-stop thrill ride where lesbians like Eve Mauro and Alexis Raben will have sex in the backseat of your car...
Later, the two find themselves aboard a tour bus with a DJ friend of theirs who now goes by the name Horsedick—these are the jokes people! On board, Tucker finds himself propositioned by Tanjareen Martin, though their rendezvous is short-lived...
Miss March has been consigned to the dustbin of history, most famous now for being one of the only films to actually use Playboy Magazine as a major plot point in their film. Hell, the late, great Hef himself even shows up in the end to dispense some wisdom.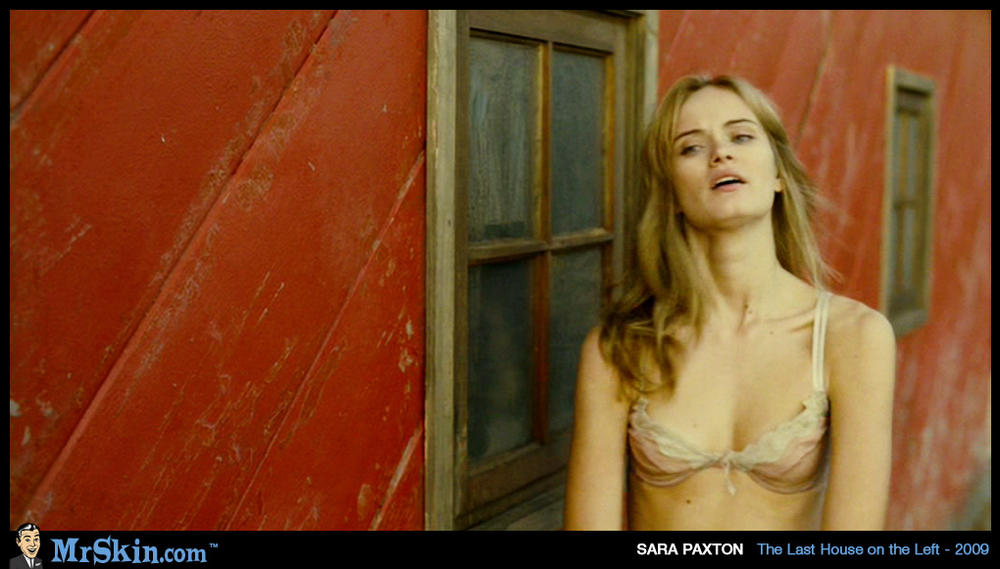 In the annals of unnecessary remakes that no one asked for or wanted, 2009's The Last House on the Left might be second only to 2011's Straw Dogs. Wes Craven's debut film gets a fresh coat of late aughts edgy paint in this revenge fantasy thriller. And yes, I know that Craven's flick was a remake of Bergman's Virgin Spring, but I'll bet this film's director, Dennis Iliadis, didn't know that.
Sara Paxton plays the victim this time around, a virginal young teen brutally assaulted by a gang of vicious hoodlums, who later unknowingly seek refuge in the home of their victim's parents. If you're the type to enjoy nudity under these circumstances, there's a nice shot of her ass when she gets attacked 43 minutes in...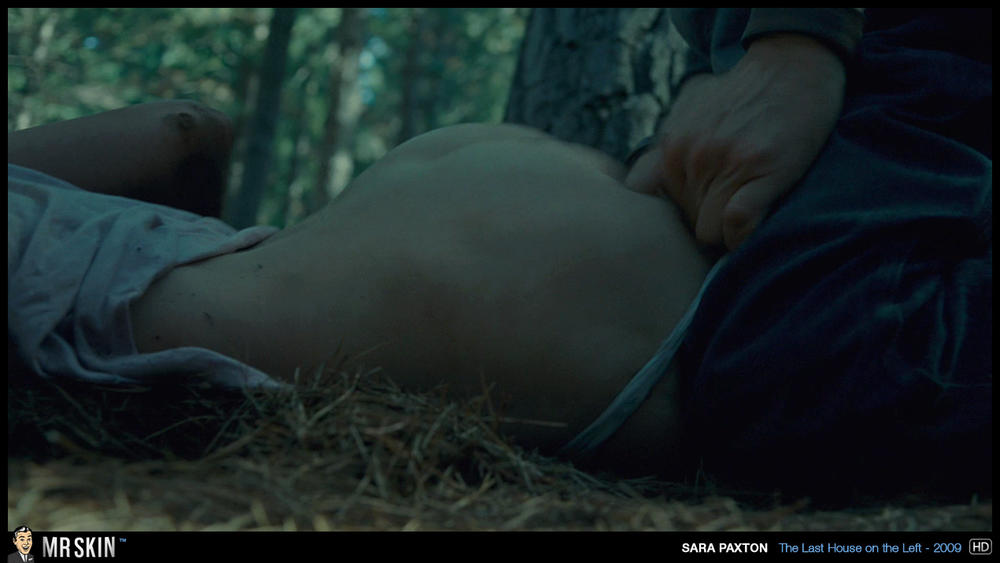 The only reason at all to recommend this film is because it has Riki Lindhome's nude debut. The funny lady strips off her top very nonchalantly just 23 minutes into the film, you know, to show that she's a liberated woman or whatever...
A little more than an hour later, she meets a grisly end while attempting to take a shower, which explains why she's topless I guess...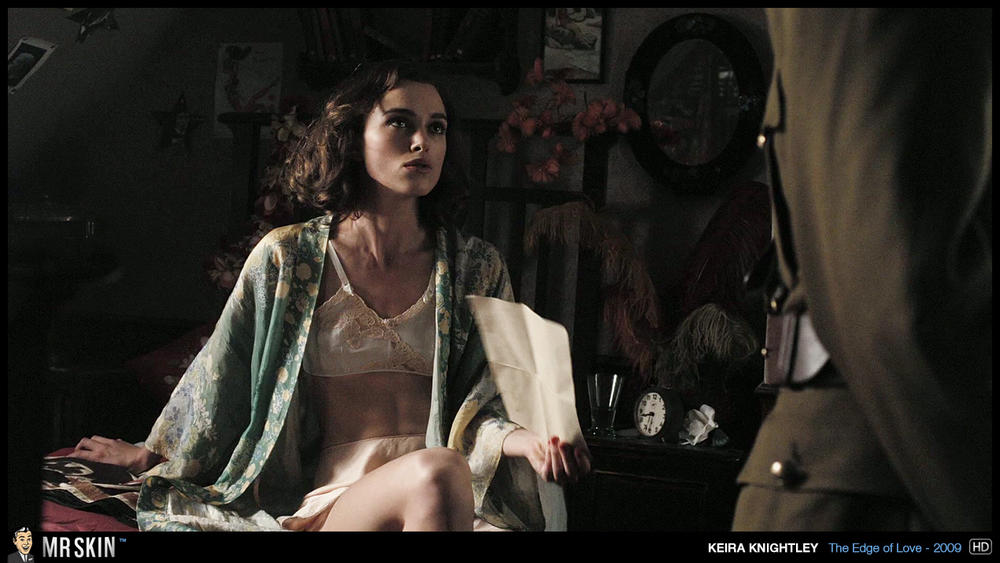 Despite being released the year prior in the UK, this period piece about poet Dylan Thomas didn't get much play in America despite the presence of both Keira Knightley and Sienna Miller. Perhaps people are just tired of period pieces starring Keira Knightley. That didn't stop her from going topless in the film while getting bedded by the Welsh wordsmith...
We also get the briefest flashes of boobs and buns from Sienna when she joins Keira in a tub 42 minutes in. It's just fun girl hanging out stuff, you know?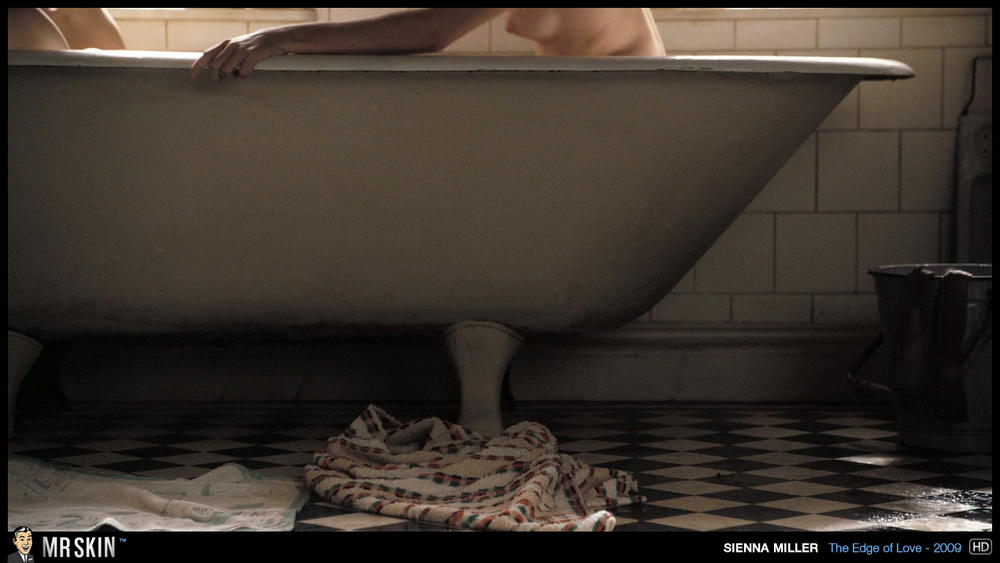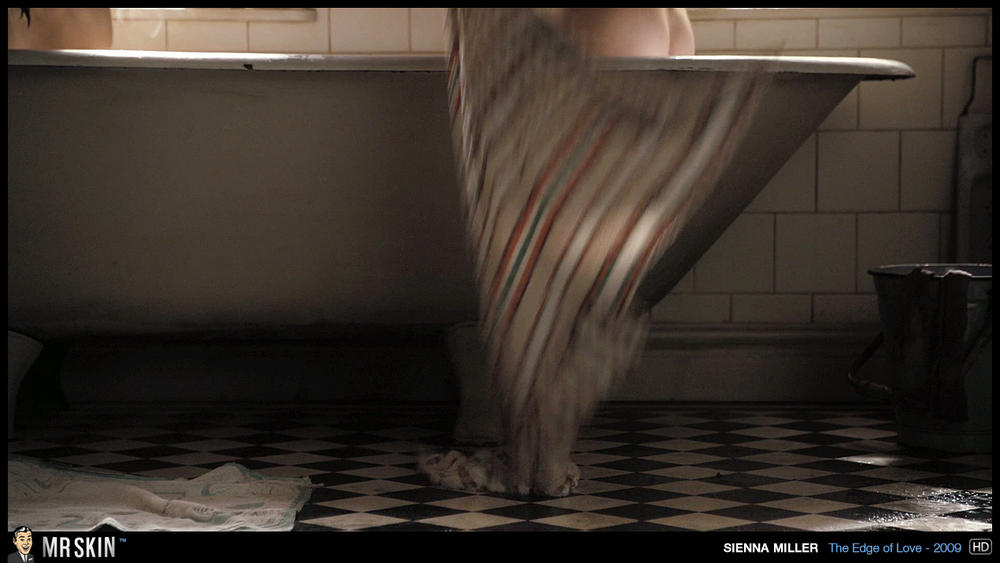 Just prior to stepping behind the camera for the Steven Spielberg-produced Poltergeist, Tobe Hooper brought us this teen slasher made in the wake of the big scream queen boom of the late 70s and early 80s. The scream queen this time around was busty beauty Elizabeth Berridge, best known for playing Constanze Mozart in Amadeus. Three years prior to appearing in that Oscar winning classic, Elizabeth went topless for the first time on screen, baring her breasts as she steps into the shower just 5 minutes in...
There's also a brief topless scene from the legendary Sylvia Miles (Midnight Cowboy, Wall Street) who has her top ripped open by a particularly handsy Frankenstein...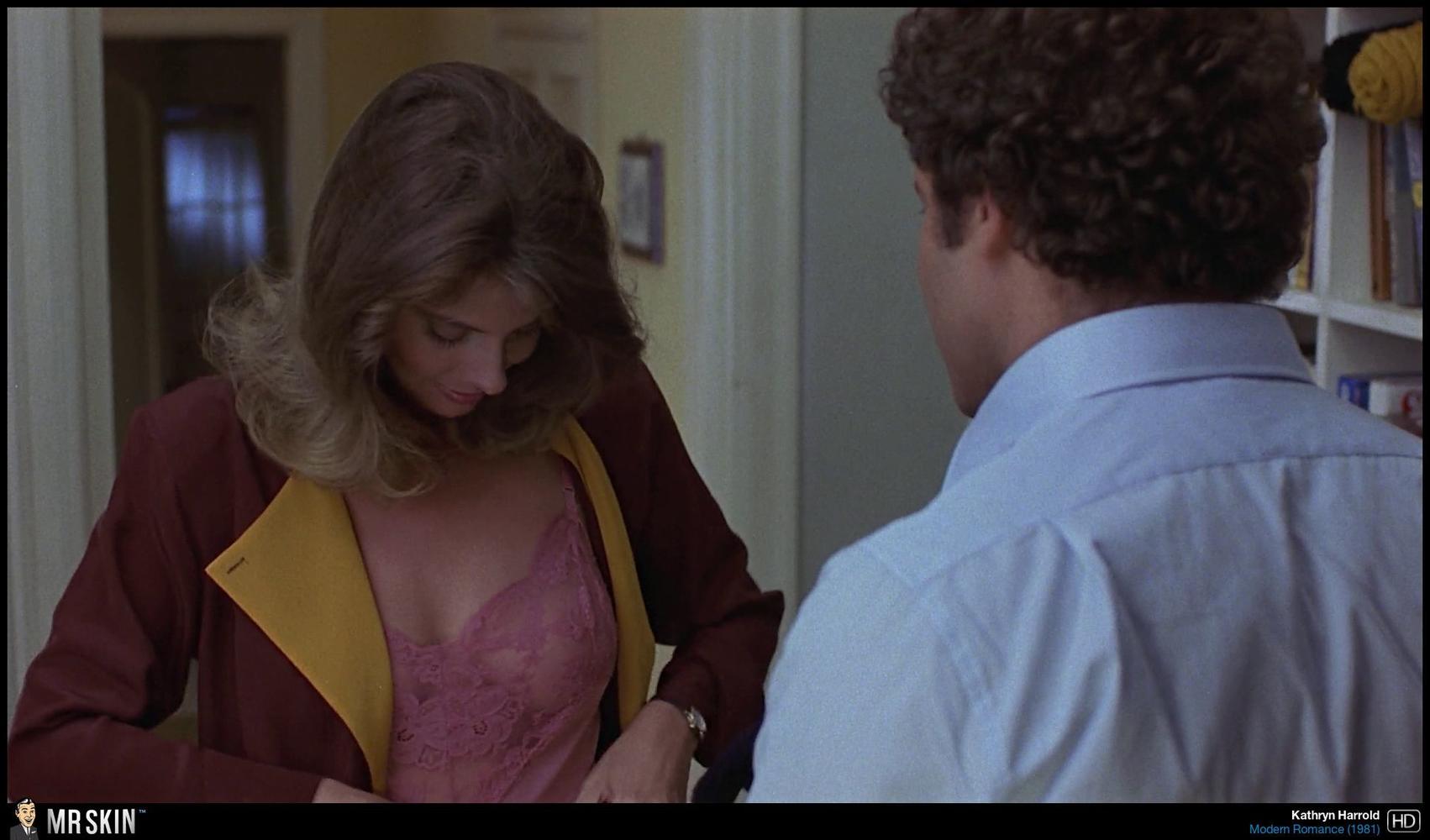 Funnyman Albert Brooks, hot off his debut feature Real Life in 1979, delivers his first romantic comedy in this film that really has no interest in playing by the rules of the genre. Brooks plays a neurotic film editor who makes life impossible for his hopelessly understanding girlfriend, played by the gorgeous Kathryn Harrold. Over the course of their many break-ups, the couple paint an awkwardly real picture of how hard it is to make a relationship work.
There's also more than just that naughty see-through shot from Ms. Harrold above. We also get a great look at her ass and left breast as she climbs naked into bed while an excited Brooks watches!
It's essential Albert Brooks and probably my third favorite film of his after Defending Your Life and Lost in America. And I dare you not to fall in love with Kathryn Harrold while you watch it!
--------- 
The Funhouse header image via IMDb