A pair of controversial films, the final flick in a short-lived franchise, and some films you may have never heard of before now await you this week! Oh, and of course they've all got great nudity, which is why we salute this sextet of flicks released on August 12 in Movie Nudity History!
The Danes like their films dark and so it is with this 2016 effort that made its way Stateside on this day four years ago. Maria Palm plays a naive young Danish woman who travels to Paris to make it as a model, but discovers that it's virtually impossible to make any headway in the industry without knowing anyone. When she befriends a photographer, he might be her ticket to the big time, but it also might not be worth the toll it takes for her to get there! Maria Palm goes nude four times in the flick, including a pair of shower scenes and a pair of sex scenes...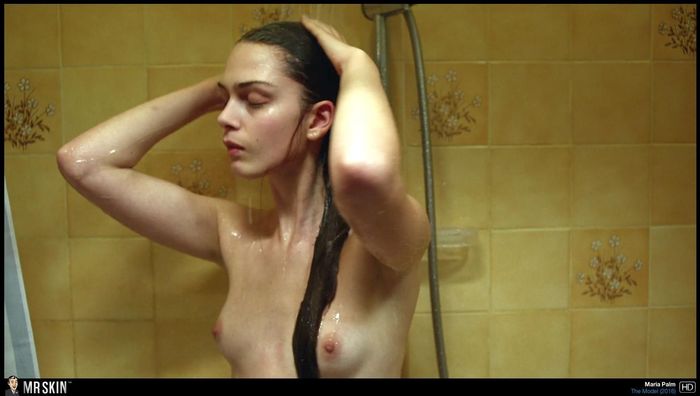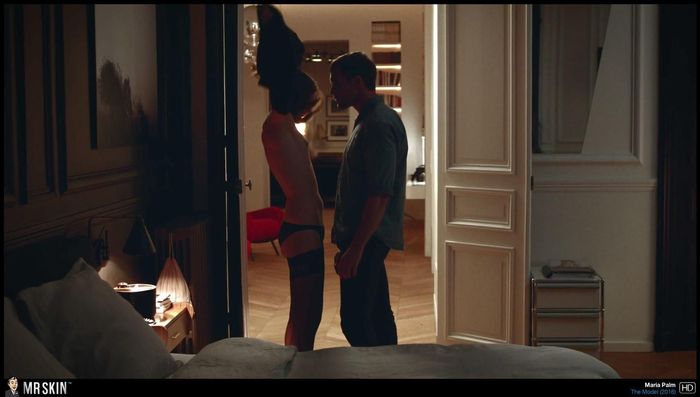 Her co-star Charlotte Tomaszewskais no slouch either, going topless twice herself in the film...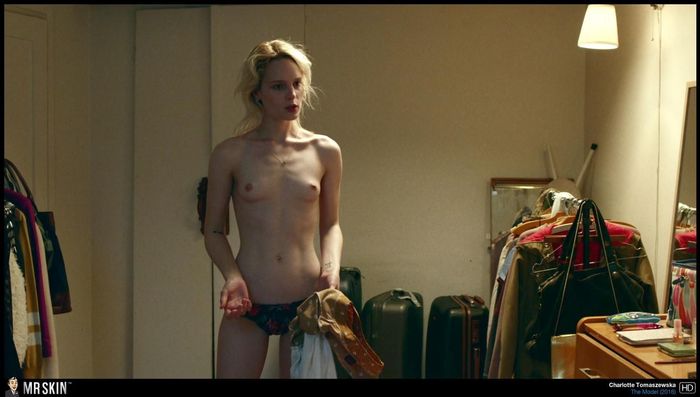 Almost completely scrubbed from the public consciousness now, this "comedy" exploited a real life tragedy and attempted to mine them for uncomfortable laughs. It's actually hard to believe it only came out nine years ago as it feels like a relic of the late 90s or early aughts when uncomfortable comedy was king. The film was a flop and virtually everyone involved has gone on to bigger and better things at this point, but the one highlight comes when the beautiful Bianca Kajlich goes topless to give Danny McBride a lapdance...
While this was never the most skin-filled franchise, it was disappointing that the only nudity we got in this belated sequel came courtesy of a pair of scenes featuringMonika Kuczowska as the topless weather girl...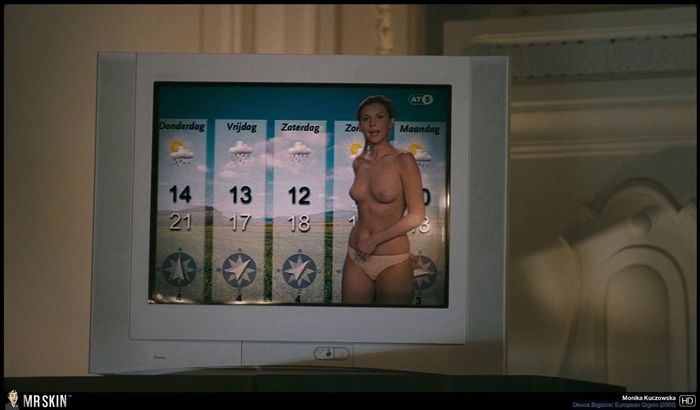 It's a real shame that none of the other credited actresses in the flick go nude or we'd have a bigger celebration planned for the film's fifteenth anniversary today. There is someincredible cleavage from George Clooney's future-ex Elisabetta Canalis, who would go topless two years later in Virgin Territory...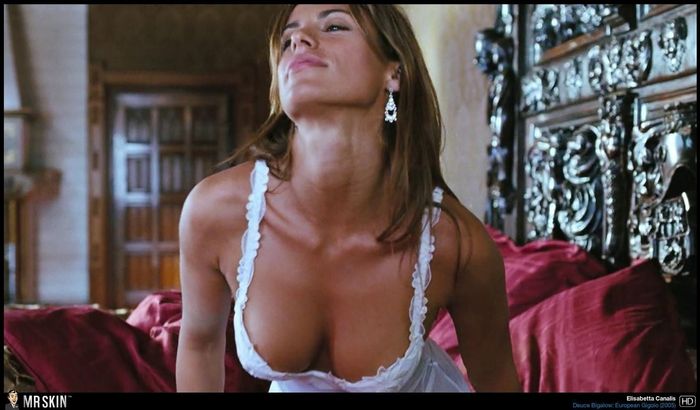 The late, great Natasha Richardson made her last nude appearance on screen in this thriller also released on this day 15 years ago! Here she plays wife to boring psychiatrist Hugh Bonneville, with whom she lives in an asylum where he tends to patients. She ends up falling for one of the more passionate patients (Marton Csokas) and the two begin a torrid affair. All is going well until one of her husband's colleagues (Ian McKellen) discovers the secret affair and blackmails her!
As acting royalty herself, Natasha always knew that throwing oneself into a role meant baring not onlyone's soul, butone'sbody as well! The randy Ms. Richardson bares some terrific TA in the film, both in the arms of Csokas, and later when she fears she's being spied on in every waking moment...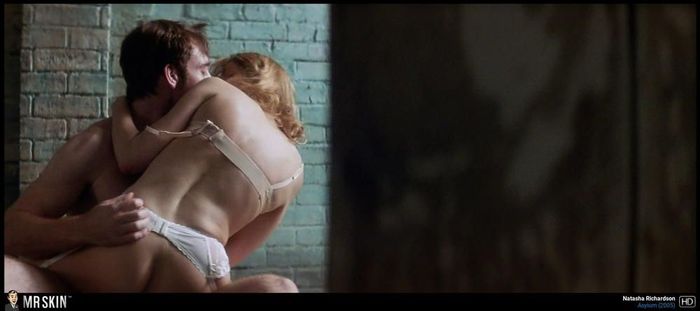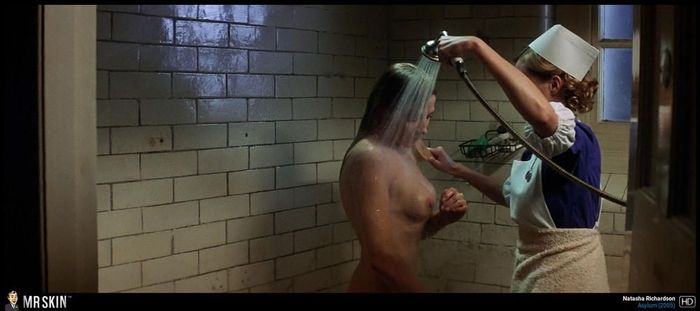 We've covered this film in bothour SKIN-depth Look at Martin Scorsese's Filmsand in Anatomy of a Nude Scene, where we really dug into the controversy that erupted when this film was released 32 years ago today. Consult those articles for further reading on this flick, which is getting ready to celebrate its Jesus Year starting one year from today!
Thankfully Paul Verhoeven's invisible man flick Hollow Man came along twenty years ago and relieved this early 80s Steve Guttenberg vehicle of its title as the most uncomfortable invisible man movie. The Gute stars as a State Department employee who is put in charge of a top secret serum that, through a series of ridiculous circumstances, he ends up ingesting. All manner of hijinks ensue, including some shower room antics featuring B-movie skin queens Brinke Stevens and Michelle Bauer...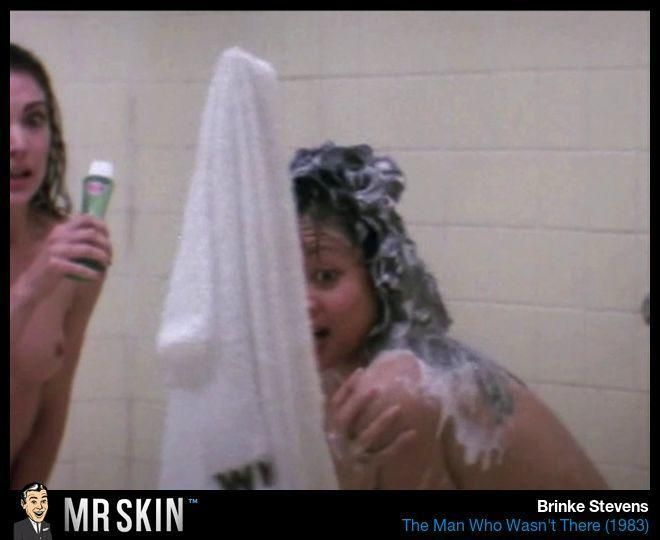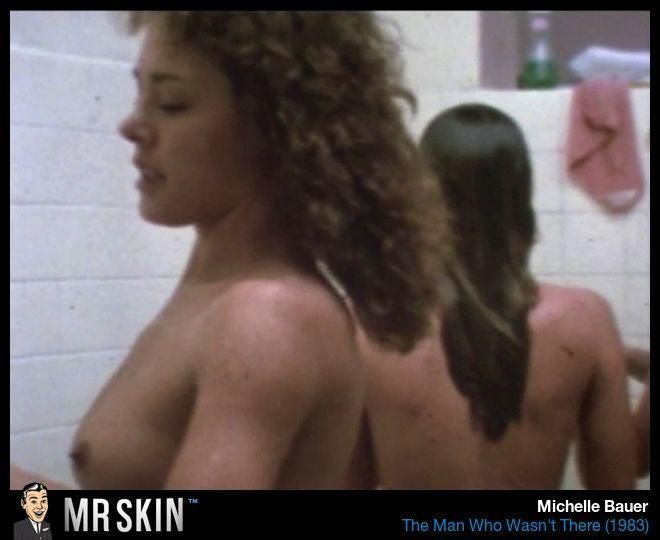 Just prior to the one hour mark, the lovely Lisa Langlois—playing The Gute's fiancée—made her final nude appearance on screen, going completely nude to jump into the water...