April 10 has been home to quite a few skin filled flicks over the years. Read on to find out about ten of our favorites released on this day in movie nudity history. Disclaimer, I usually try to use GIFs in this column but technical issues on the site today kept me from doing more than a couple to meet the deadline. GIFs will return to this column in full force next week. 
One of the biggest A Star is Born-type moments this decade came in the closing minutes of this brainy sci-fi flick four years ago when Alicia Vikander learns what it means to be human by going fully nude and checking herself out in the mirror!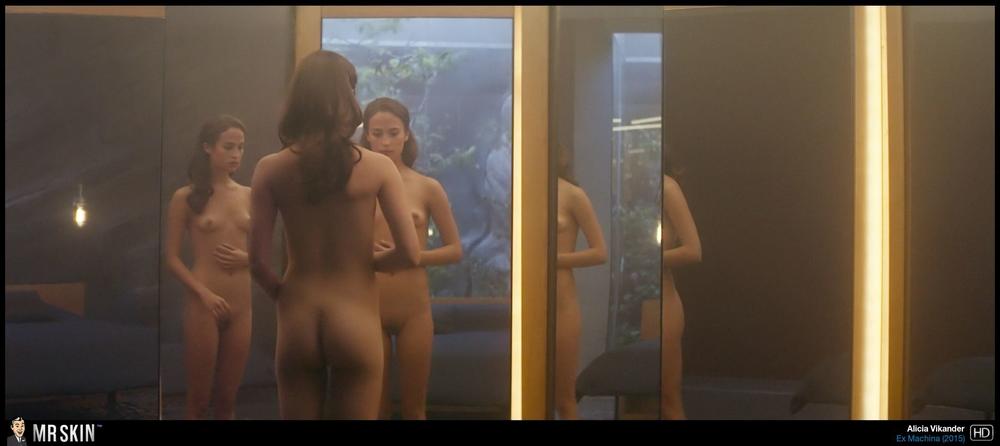 Probably the biggest bummer about this nude scene is that it's a total spoiler for the film, which is something that should be avoided as much as possible with a movie like Ex Machina. Screenwriter Alex Garland made his directorial debut with this Oscar winning science fiction film that ponders all the big questions of the universe. Oscar Isaac plays an eccentric inventor who is attempting to perfect AI with the help of a flunky from his company, played by Domhnall Gleeson. 
Needless to say, nothing goes according to anyone's plan, except perhaps Vikander's Ava, but there are tons of naked women sprinkled throughout the film before we even get to Vikander's big reveal, including the lithe and lovely Sonoya Mizuno!
Of course, the film's best non-nude scene comes when Isaac promises he's gonna tear up the dance floor, and with the supremely sexy Sonoya Mizuno at his side, he does just that...
Normally a PG-13 Nicholas Sparks romance movie isn't worth anyone's time, but every now and again, some skin slips under the censors' radar, and we end up with a situation like this cowboy rodeo love story starring noted charisma vacuum Scott Eastwood. One hour into this two-hanky weeper, Eastwood and co-star Britt Robertson (Tomorrowland) hook up in the shower and we get a couple of brief glimpses of each of Robertson's breasts!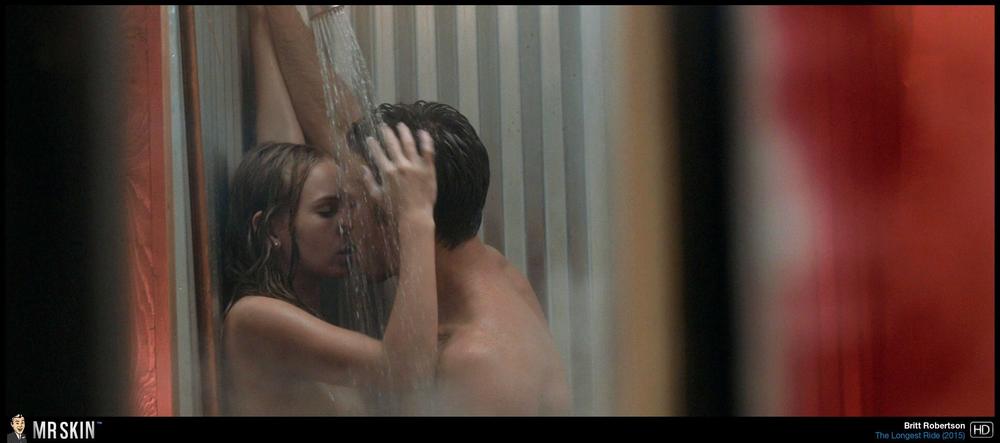 Again, not much to write home about, but if your ladyfriend ropes you into watching this movie, at least you've got something to look forward to.
After getting an awards qualifying run in director Olivier Assayas' home country of France, this drama starring Juliette Binoche and Kristen Stewart finally made its way stateside on this day four years ago. While Assayas' subsequent effort with Stewart, Personal Shopper, would yield lots more skin from the starlet, we do get a nice look at her bethonged booty in this flick...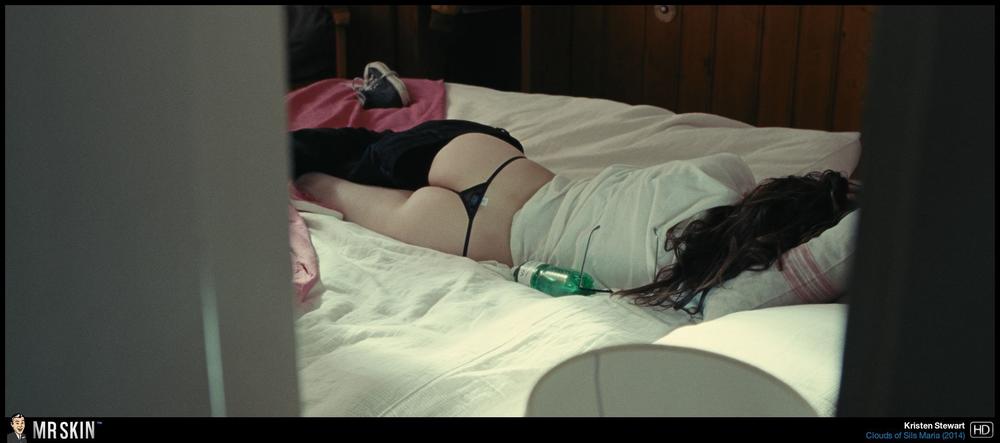 More importantly, however, is when both ladies strip down for a swim, with Binoche going totally bottomless to flaunt her fanny and some fur!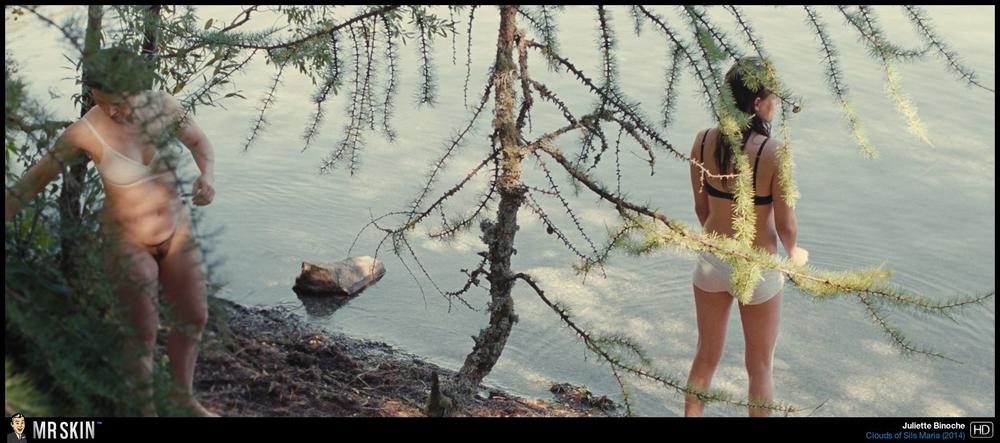 If you saw this year's Best Picture winner Green Book, then you already know that Pittsburgh should really be known as Titsburgh! This flick bears that out in a movie that makes you wonder, what if the director of Dodgeball did an adaptation of Michael Chabon's early 80s bildungsroman masterpiece? Well, you'd get a movie a lot like The Mysteries of Pittsburgh turned out, full of squandered potential, a decent performance from Peter Sarsgaard, and some admittedly great nudity!
Mena Suvari goes topless for a tryst with our hero Art in the bookstore where he works just six minutes into the flick...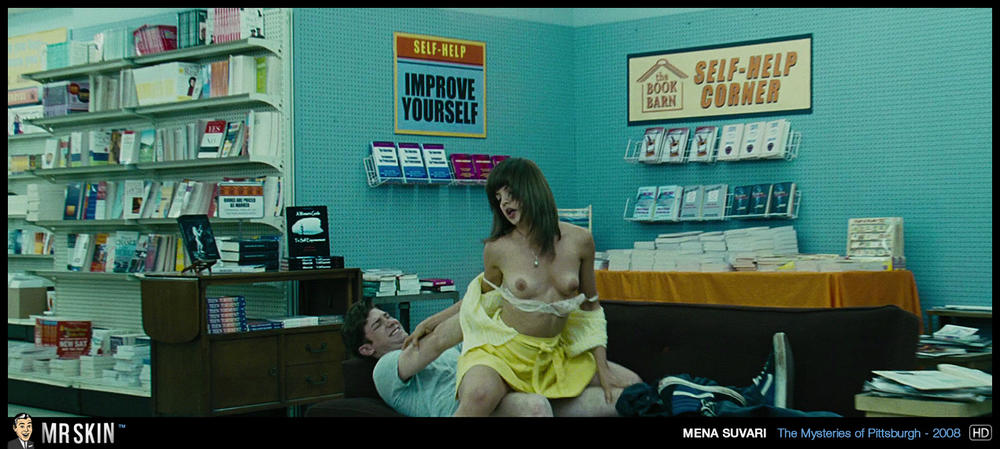 Art eventually ends up in the arms of his boss at the bookstore, played by Sienna Miller, who shows off some shadowy seat meat while getting ready to bang him just past the one hour mark...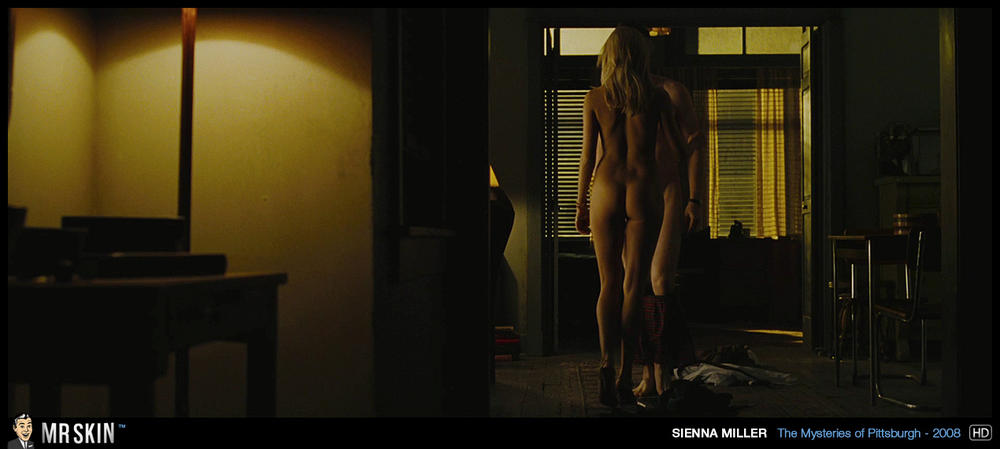 If you're a fan of the book, stay far away from this movie, but if you've never read the book and you like seeing Mena Suvari and Sienna Miller nude, then I'd say give it a go!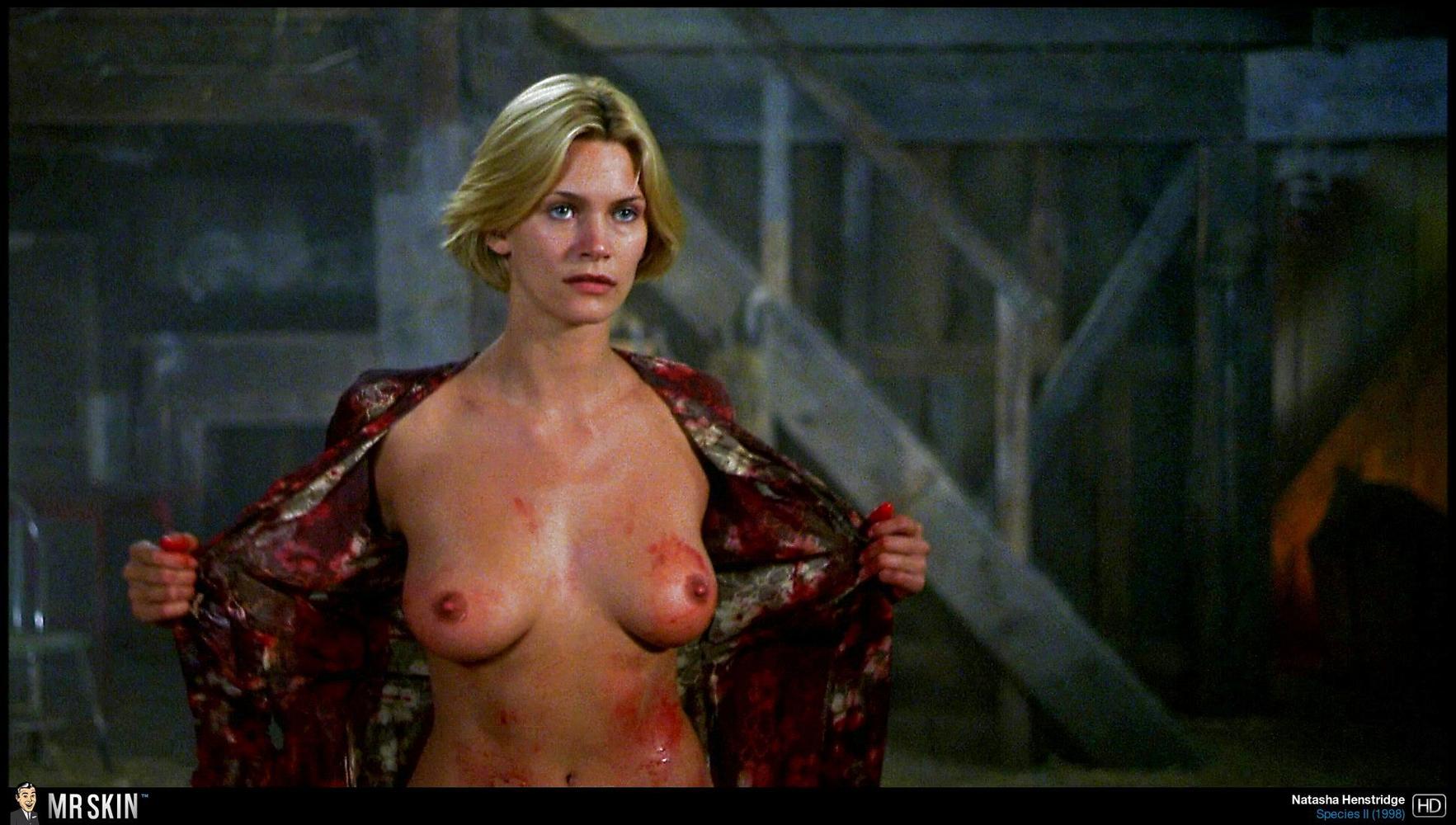 Natasha Henstridge was back for the last theatrically released feature in this franchise. Without spoiling too much, we'll be revisiting this film later in the week in our next SKIN-depth Look, so we'll just be breezing past this one for now. Feel free, however, to stop and admire the topless action from Ms. Henstridge, as well as Sarah Wynter, Nancy La Scala, and more!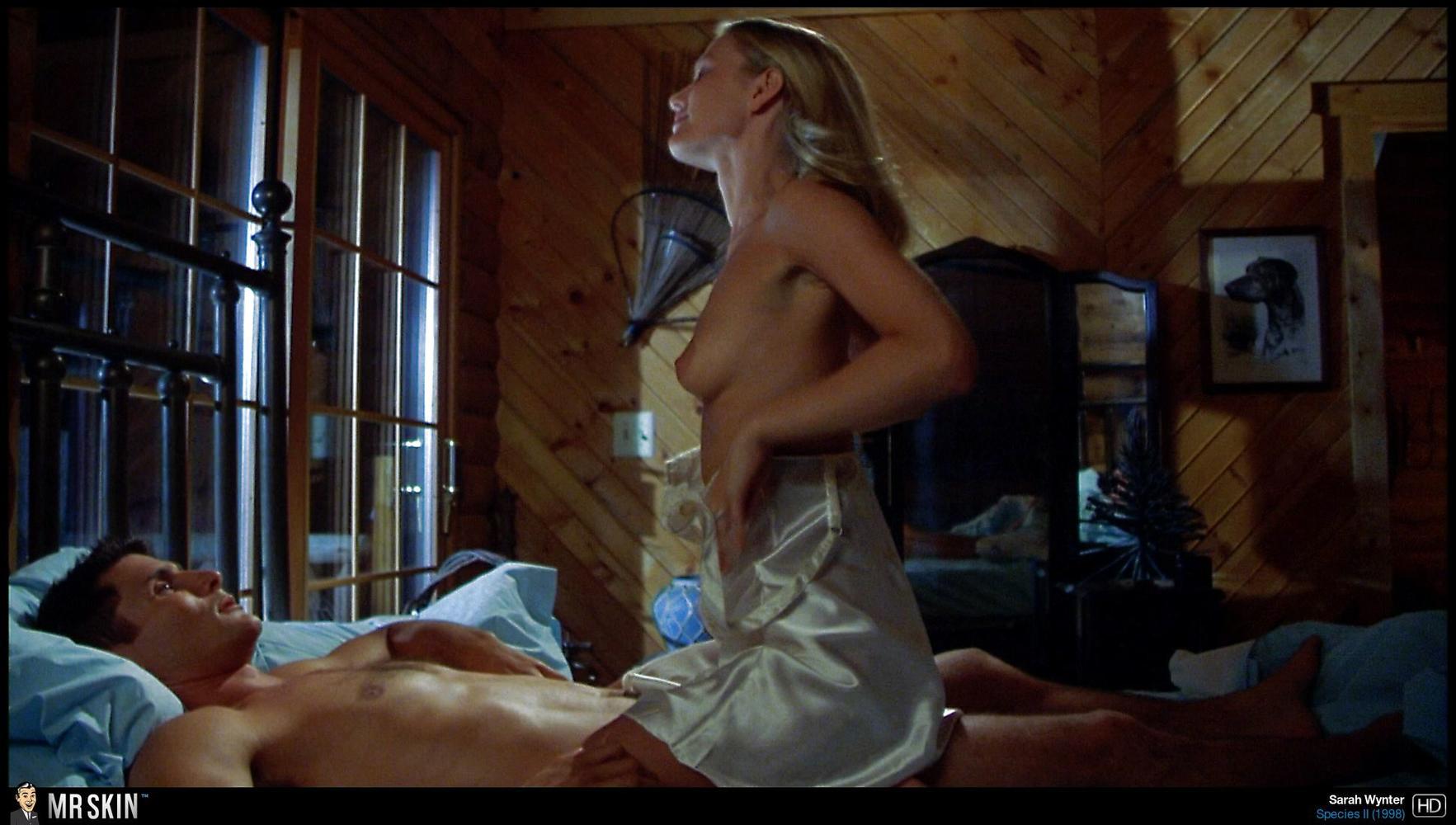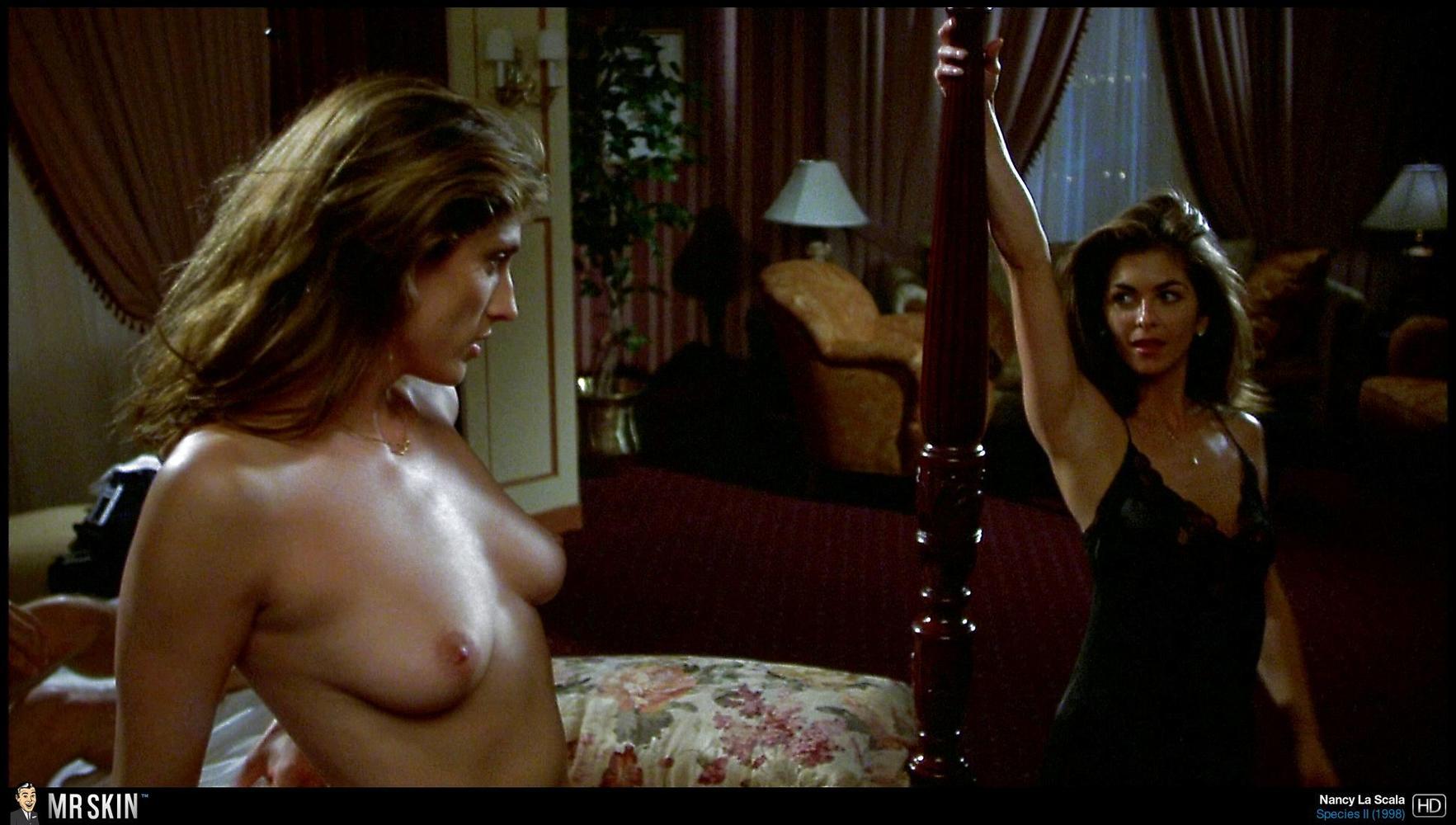 Another film we'll be covering in more detail soon is this latter day Ken Russell horror classic with VHS cover art that has haunted me my entire life...
For right now, you can check out the first part of our SKIN-depth Look at Ken Russell by clicking here, but we'll give you a taste of what's to come from Myriam Cyr in this seriously twisted movie...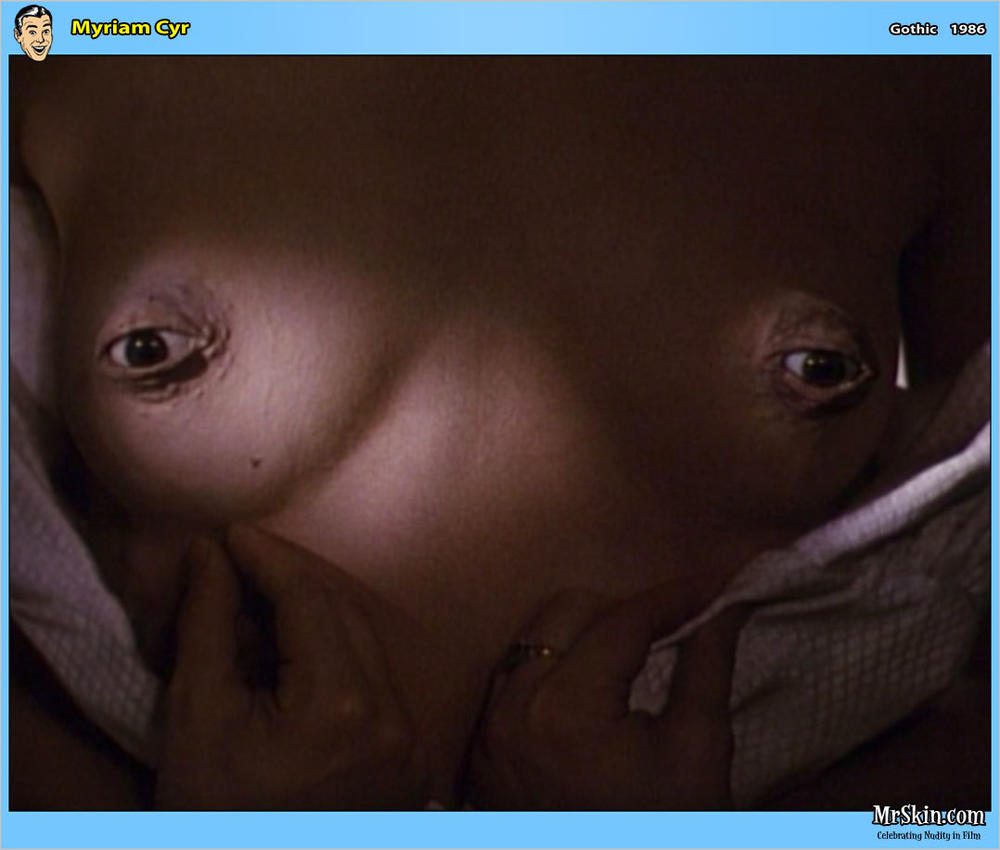 God bless you, Ken Russell. Despite what everyone said, you truly did the lord's work. 
It's the movie Ben Affleck's Bruce Wayne made his parents take him to see on the night they were shot in Batman v Superman! Remember everybody? Ah, just kidding, nobody remembers that movie. Anyway, this rather violent and horny take on the legend of King Arthur from Deliverance director John Boorman remains a formative part of my sexual awakening thanks to its many showings on HBO in the late 80s. 
Everyone's favorite GILF Helen Mirren was up to her old tricks in this flick playing the sinister Morgana (this flick's take on Morgan La Faye), baring her beautiful breasts beneath a billowy mesh robe while seducing Nigel Terry's Arthur...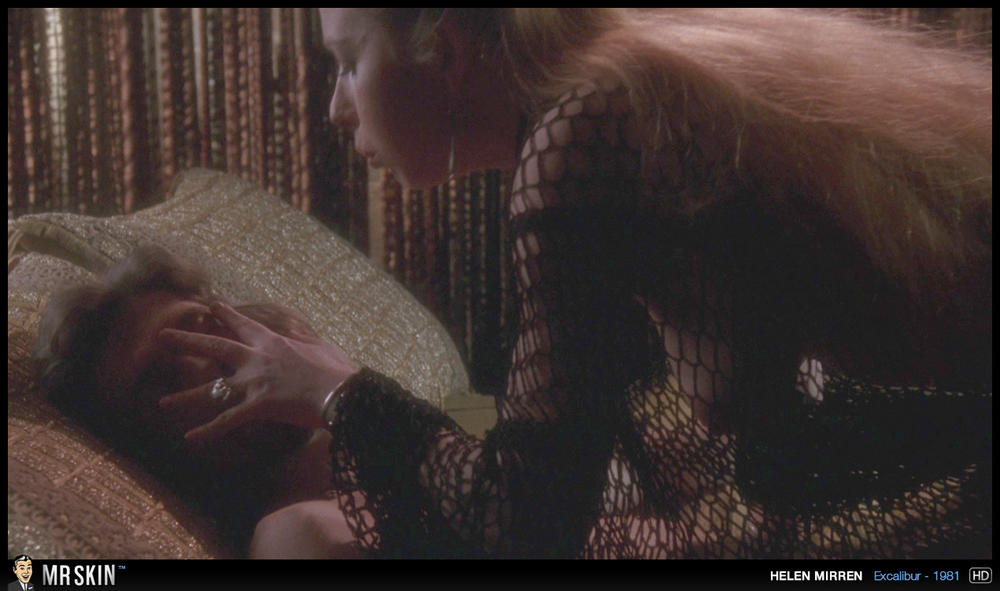 Cherie Lunghi's Guenevere spends some time nude in the forest with Nicholas Clay's Lancelot...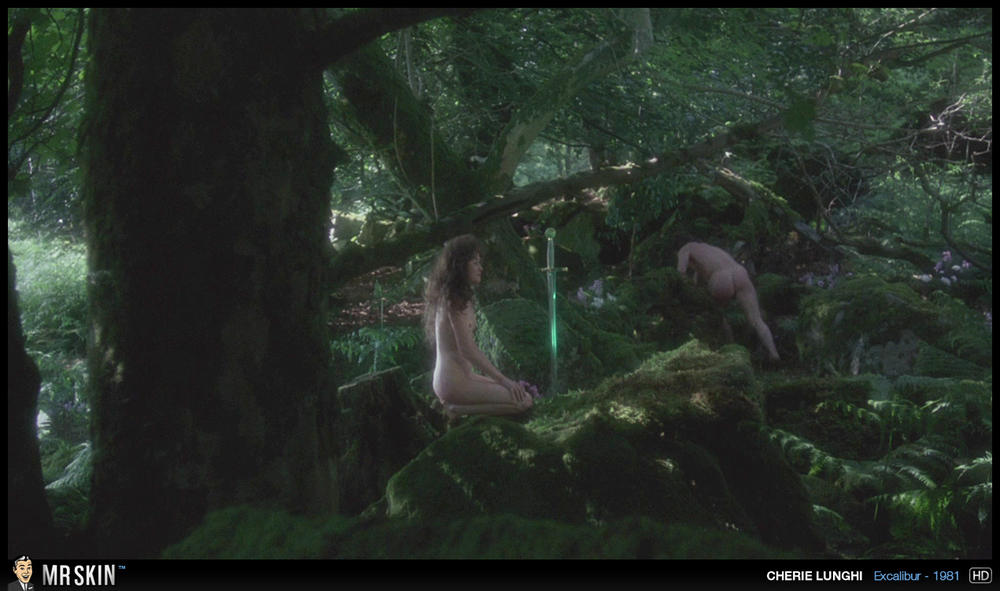 Also, in a move straight out of Dario Argento's playbook, Boorman even shot a nude scene with his own daughter Katrine Boorman, who gets ravaged by the good king next to the fire!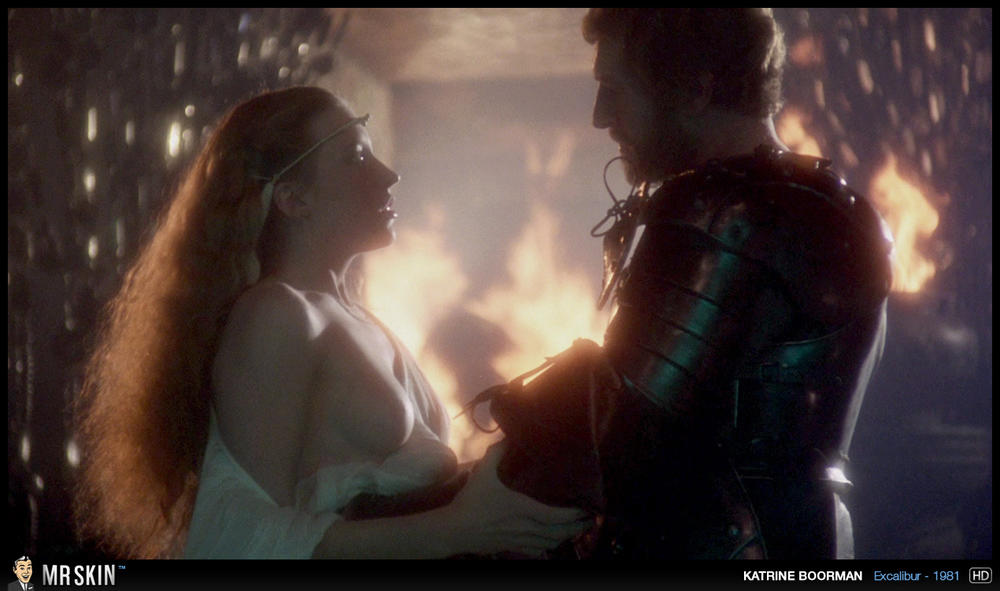 Also released on this day 38 years ago is Joe Dante's cheeky, revisionist take on the werewolf movie, The Howling. Much like the previous year's An American Werewolf in London, this flick is a nice mixture of cutting edge makeup effects (for the time), genuine scary moments, and both have their tongue firmly planted in cheek.
The film also features some great nude scenes, with both Beverly Warren and Elisabeth Brooks going fantastically full frontal amidst all the werewolf mayhem...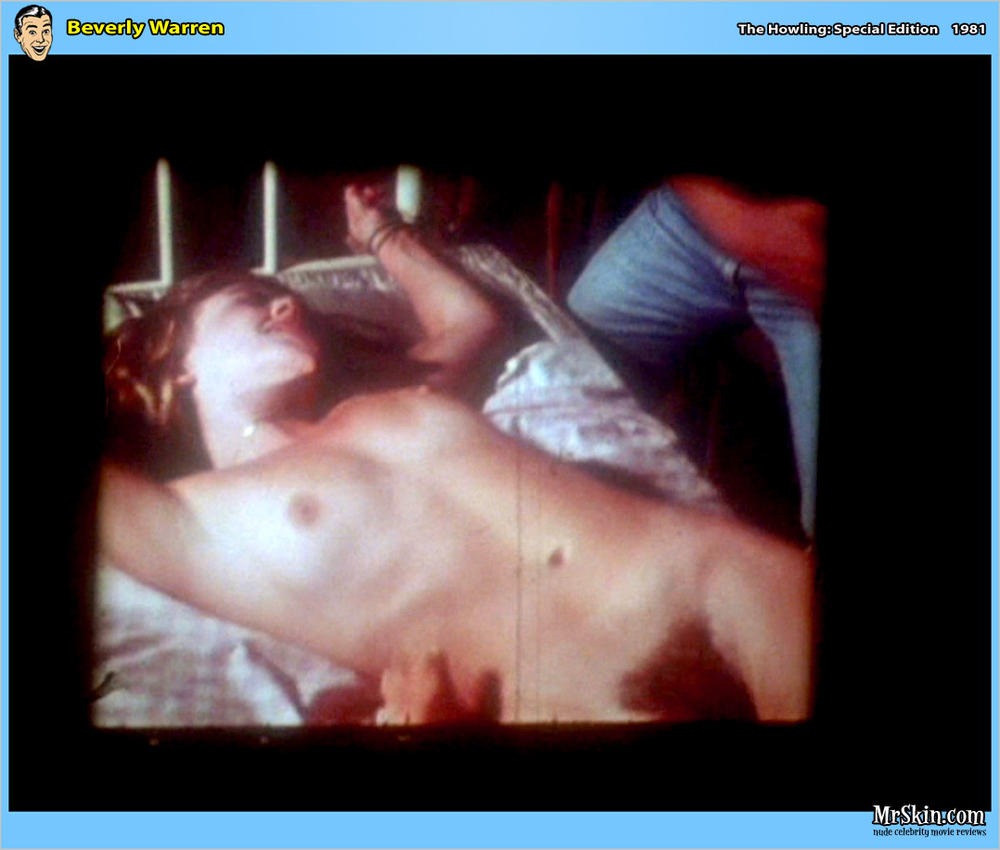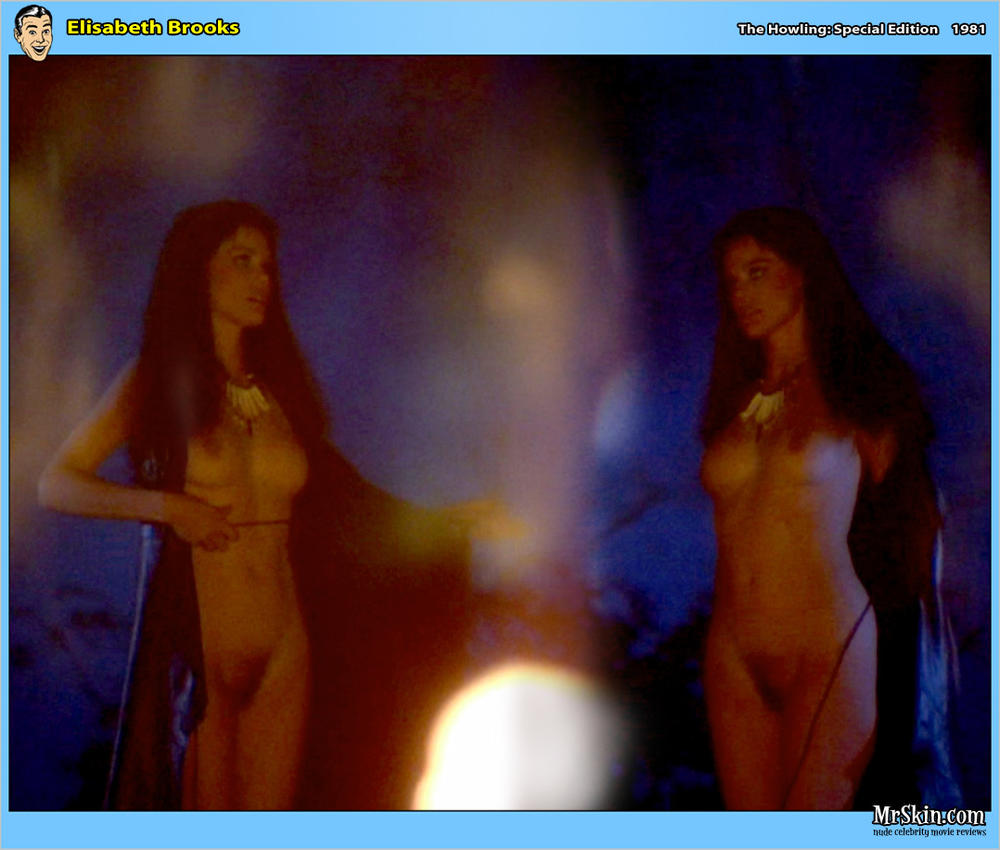 Another horror legend, George A. Romero, was at the helm of another cult classic released on this day in 1981: The motorcycle gang jousting flick Knightriders. The film is many things from absolutely batshit crazy to at least 45 minutes to long, but it's basically The Wild Angels meets Medieval Times, so what's not to love? There's also a lot of skin in this flick with Patricia Tallman, Amanda Davies, Amy Ingersoll, and more going topless...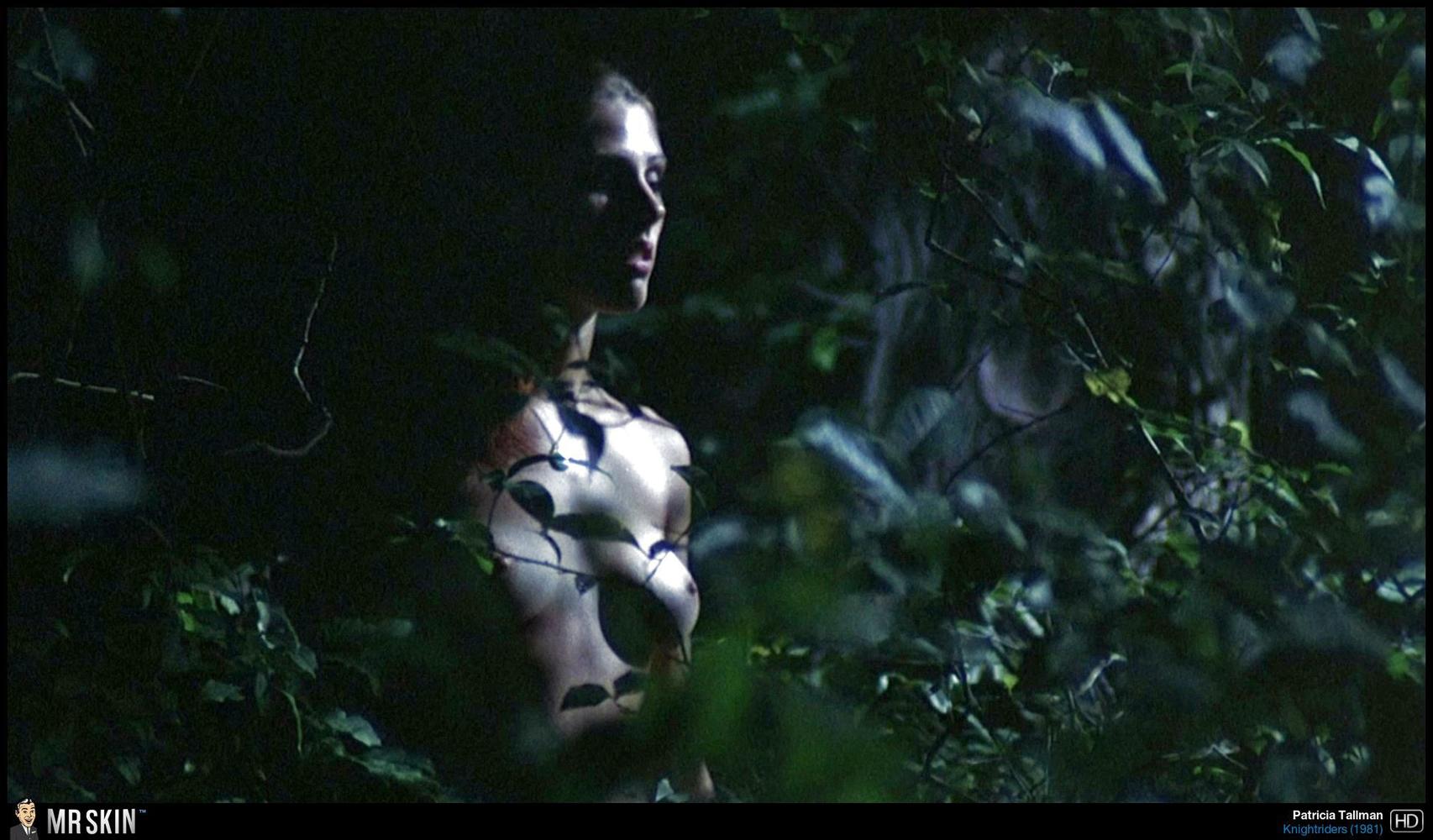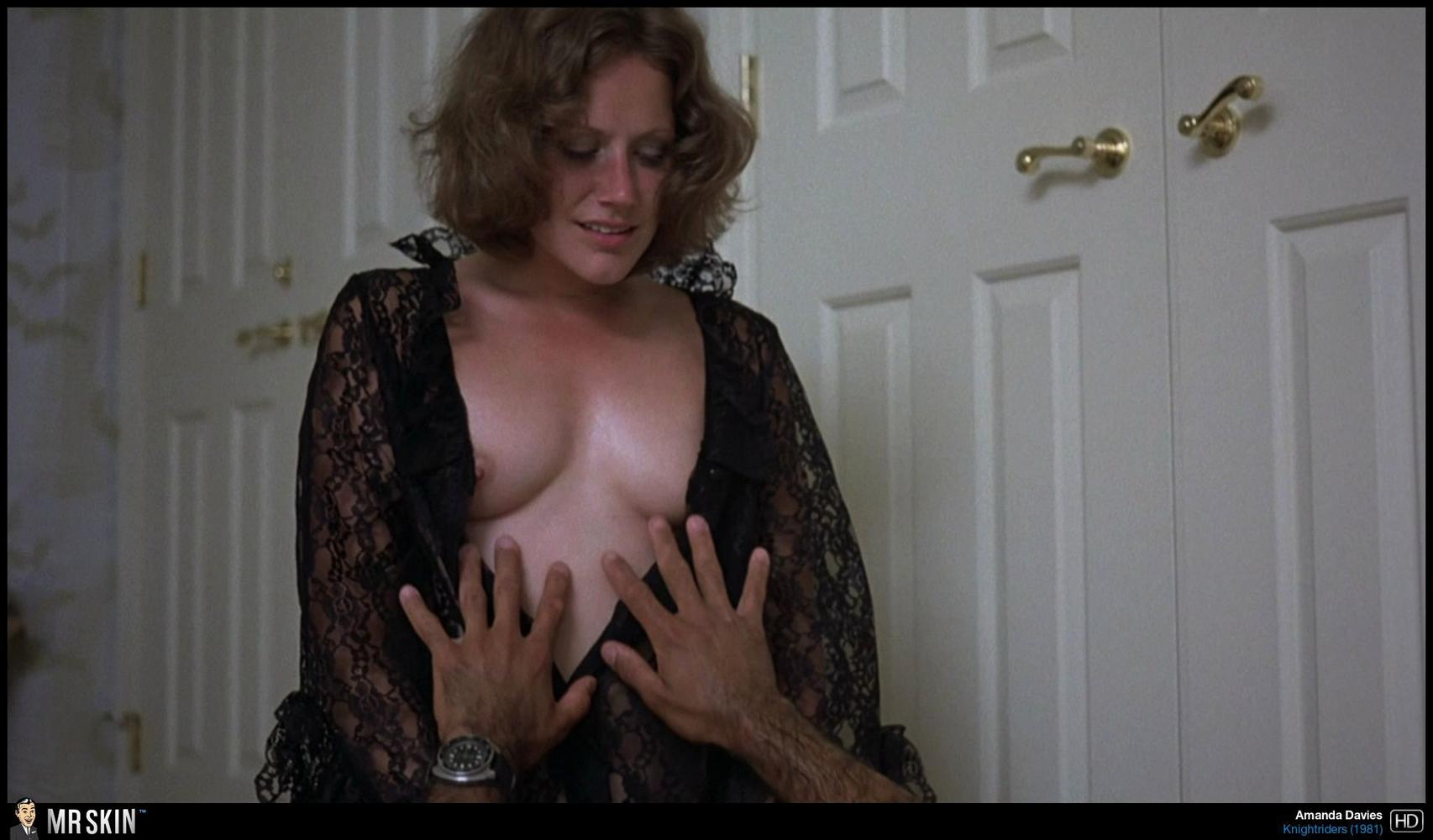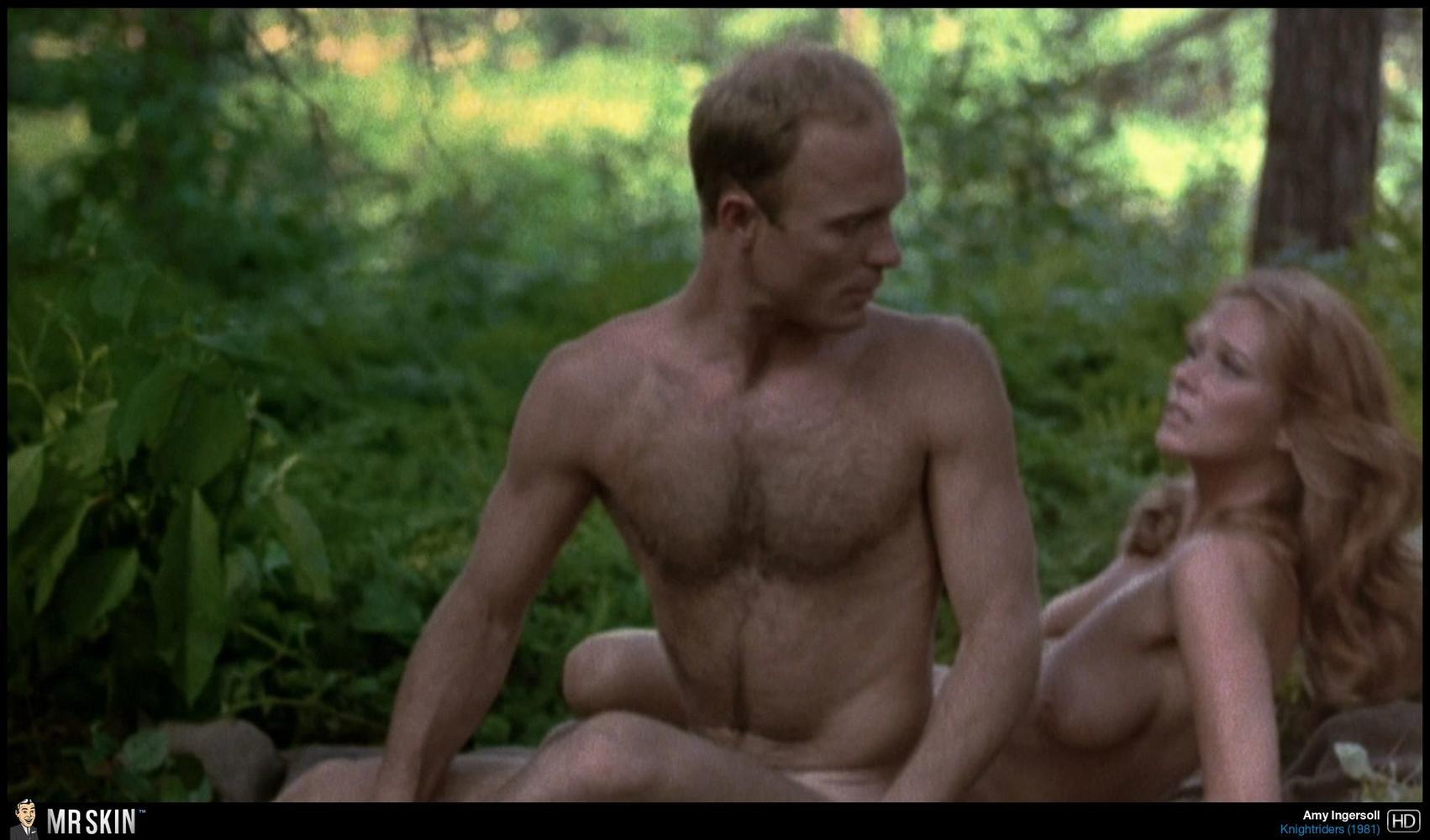 Finally, on this day 49 years ago, John Waters' second feature film, following Mondo Trasho, was released. If you're a fan of Waters' singular aesthetic, there's lots to love here, including Divine in her prime! Non-fans of Waters might be happy to know that this is his most nudity filled flick, with almost wall-to-wall skin on display throughout the film. Multiple Maniacs got a rather loving 4K restoration from Criterion last year, so the nude scenes look better than ever!
Susan Lowe, Cookie Mueller, and Waters regular Mink Stole are among the nearly half dozen women that go nude throughout the course of the film's running time. It's a classic and if you haven't seen it before, it might be time to give John Waters another look!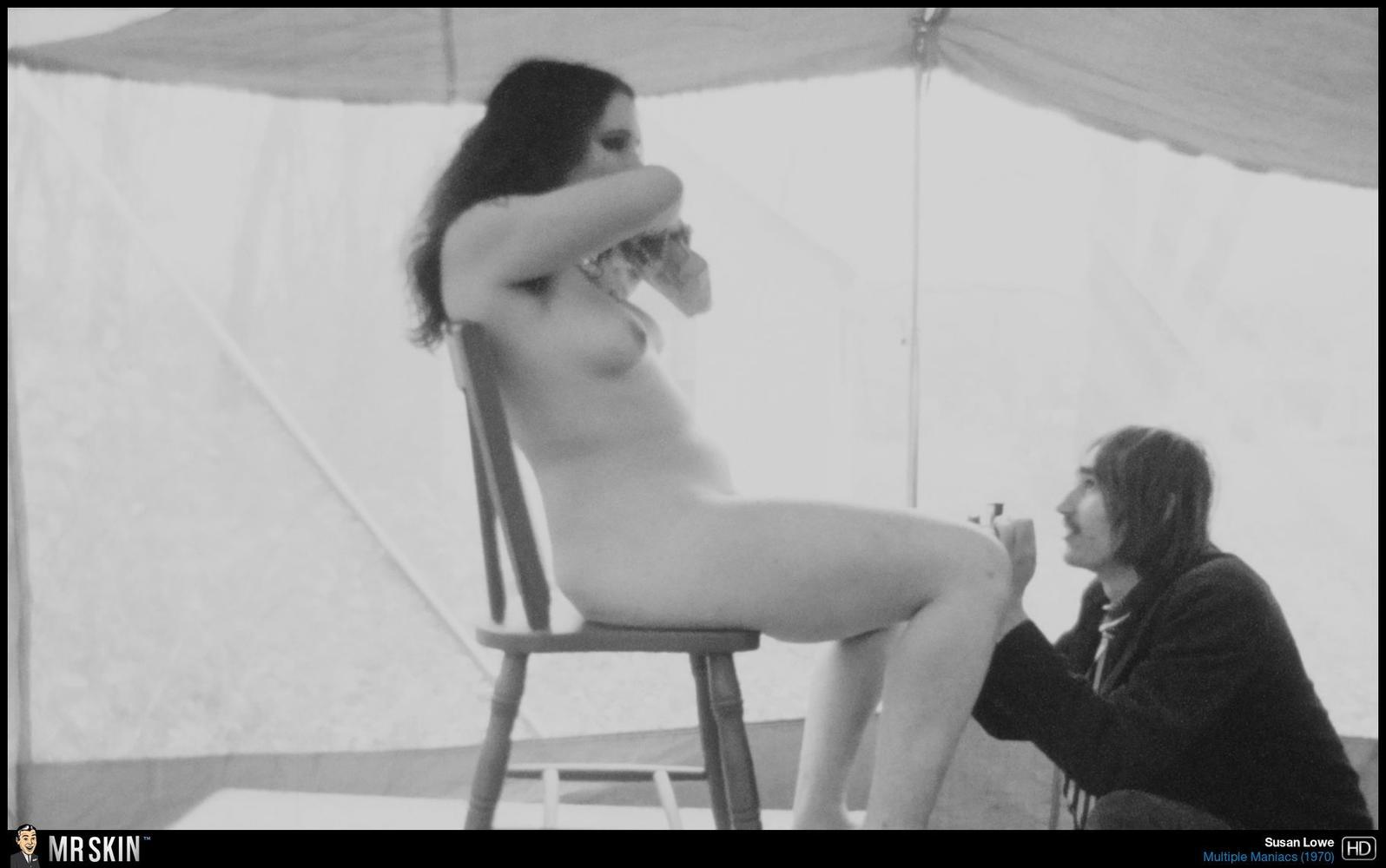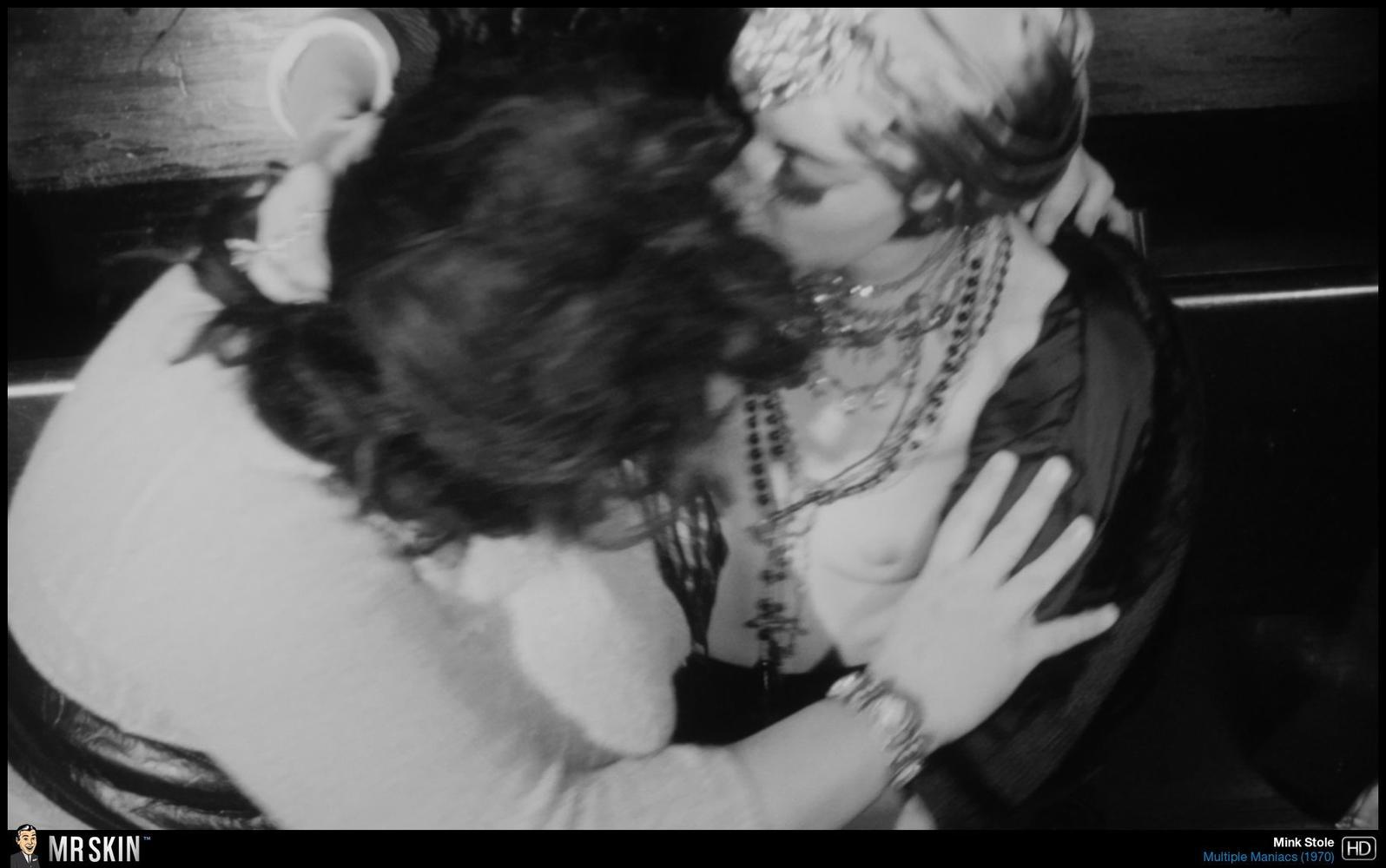 ----------
Gothic VHS Cover Art via IMDb