Cameron Diaz is a bit of a conundrum to the crack team here at Skin Central. While she has never technically done a nude scene, she has skindulged us with an epic number of nip slips. First it was a peek at her right peak in Feeling Minnesota (1996), and then good ol' lefty came out for a turn in Vanilla Sky (2001). Gangs of New York (2002) gave us a rare double nipple slipple, and she took her lickers Live for an appearance on The Tonight Show.

Now she's flashing funbag again in a clip for The Counselor, giving up just a hint of knocker knob while chatting with Penelope Cruz. Those things cannot be tamed!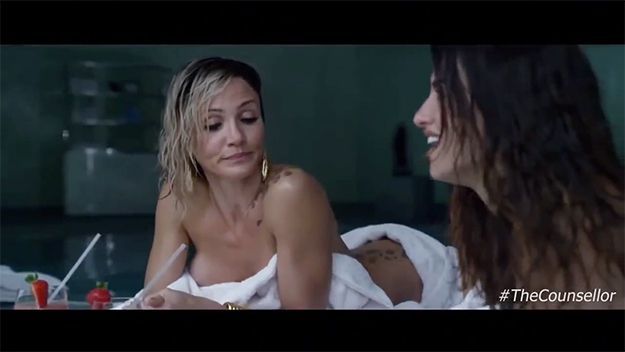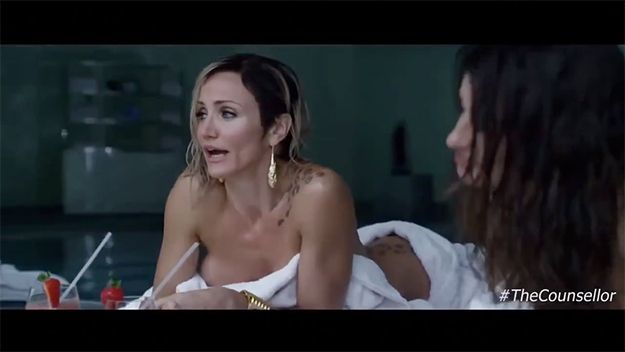 Speaking of nip slips, did everyone see Tina Fey's award winning wobbler break free during last night's Primetime Emmy Awards? Nice lemon, Liz!