Kristen Stewart isn't afraid to do much on camera, including getting naked in the name of good acting. 
The Twilight actress has come along way - once mocked for her role in the teenage vampire drama, she recently became the first-ever American to win a César Award thanks to her role in Clouds of Sils Maria. Now in another movie from director Olivier Assayas, who called her "the best actress of her generation, she'll go totally topless for the first time since On the Road - twice.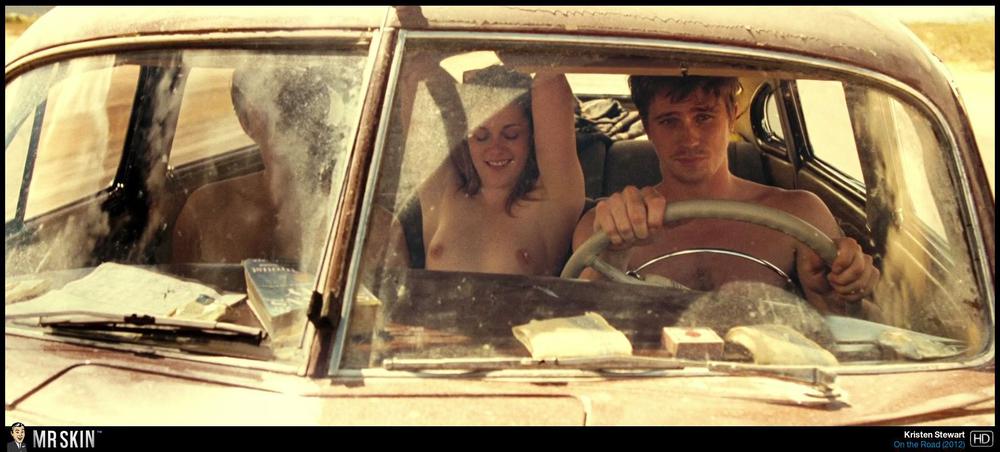 During a recent interview, Kristen had a little to say about said scenes and why stripping down on camera is no big deal. 
"I wasn't apprehensive. I feel super great with director Olivier [Assayas], as well. The scenes in which I don't have clothes on or the scenes that seem "risqué" from an outsider's perspective, there was no acknowledgment on his part. They're very fucking French."
Have I mentioned I love the French? That's not all she had to say on the matter, either. 
"I'm pretty open. I think people are a little too fucking weird about it, to be honest, but that's kind of why I was like, 'I'll do it.'"
With five movies already under her belt this year, it's pretty safe to say Kristen's career is reaching new levels. We can only hope that means a lot more nudity is on the way.