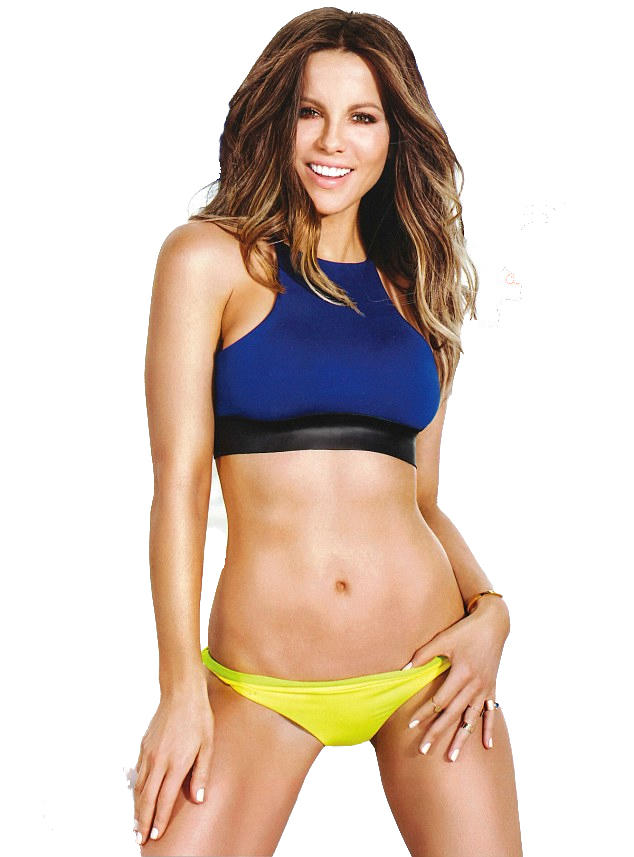 Fills The Pages of Always Hot With All The Different Versions Kate Beckinsale
Of all the magazines in the world, both print and online, there isn't a magazine called Always Hot. But there should be. There should be a magazine simply dedicated to those beautiful women who are always hot. Someone out there should get it started and put Kate Beckinsale on the cover of the first issue because, well, she is always hot.  
Sometimes it's hard to tell which Kate Beckinsale is sexier, the normal everyday Kate Beckinsale who is bright and smiling and wearing a really sexy bikini, or the dark and mysterious Kate Beckinsale we've all come to know from her Underworld movies. There is something really great about Kate Beckinsale wearing leather outfits, shooting guns, and kicking monster ass. That's really awesome. But at the same time, Kate Beckinsale showing off her incredible body in a blue bikini top and yellow bikini bottoms also has a lot of things going for it. See, if one can't decide which is sexier than that means Kate Beckinsale is sexy all the time.  
I'm telling you Always Hot is a million dollar idea. Throw all the different version of Kate Beckinsale together in one magazine and copies will fly off the shelf and the online version will crash in a matter of minutes. Kate Beckinsale is always, always hot.