Sexy singer Halsey is everywhere right now. As she gets ready to host and perform at Saturday Night Live this Saturday, we were feeling inspired to take a look at some of her close encounters with nudity. The way we see it, she's had so many "malfunctions" that it feels like she wants her clothes to come off.
In 2017, we first caught wind of Halsey when she simply bra a bra top to the 2017 Billboard Music Awards.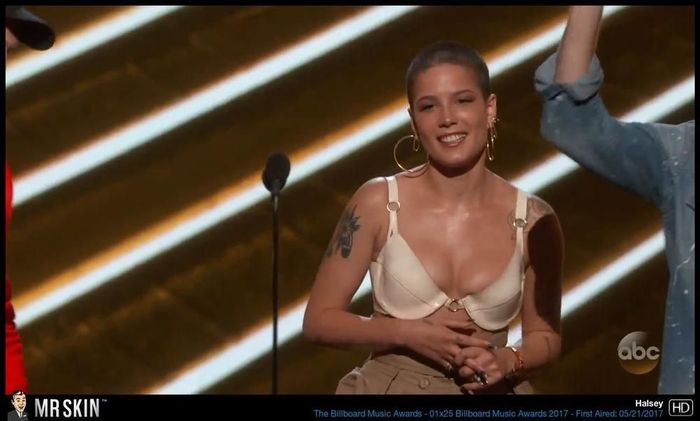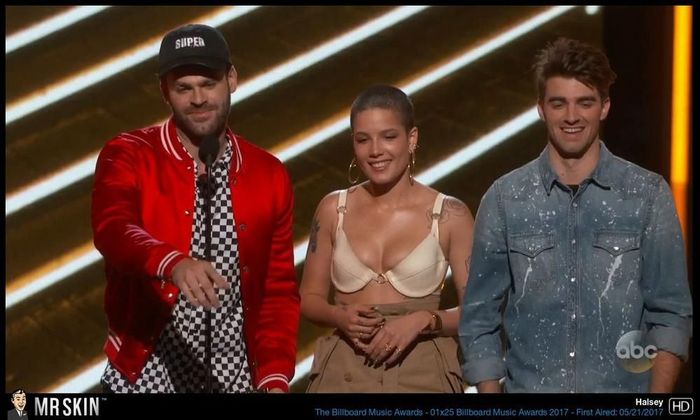 She didn't slip any nip, though. Her first big wardrobe malfunction happened at 2018's amFAR gala in which a security guard stepped on the train of her dress and caused everyone to catch part of her shaved bush.
She also flashed her boobs in concert that same summer which can be seen in this video. She apologized to her fans, but also said "you're welcome" to those who got their money worth. Do you think Halsey is doing all of this on purpose? We wonder if she'll shock fans - and Lorne Michaels - by having another wardrobe malfunction this weekend.
View this post on Instagram
Photo Credit: Splash