Camila Mendes isan ultra sexy starlet who plays the vivacious and bold Veronica on the Archie-inspired CW softcore porn series Riverdale. She's all kinds of gorgeous, but sadly aside from a brief nip slip on Riverdale, she's never gone nude in front of the cameras. But all that's about to change... in your mind...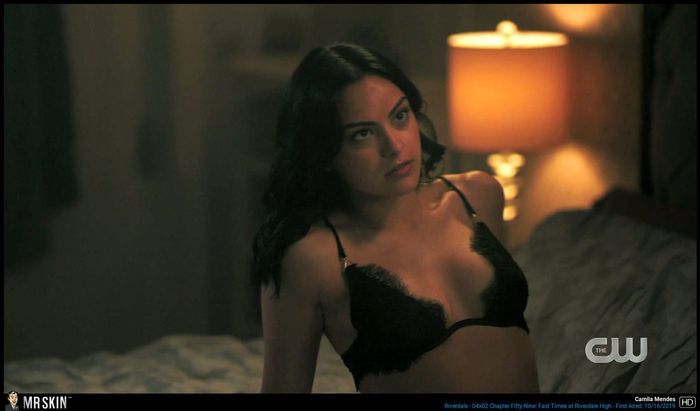 Everyone's talking about the latest episode of Shameless, which features an insanely hot towel reveal from Alison Jaye as she seduces series regular Emma Kenney.This is Alison's first nude scene ever, and it could not have come soon enough. And not just because she is super sexy and has an amazing dumper.
Alison's face looks strikingly similar to Mendes', and with just a sprinkle of imagination you should be able to imagine that this is Mendes dropping her towel if you so please. So basically, yeah, if you love Camila Mendes, there's no logistical reason that you shouldn't LOVE Alison Jaye's spectacular nude scene on Shameless. And that's that on that.