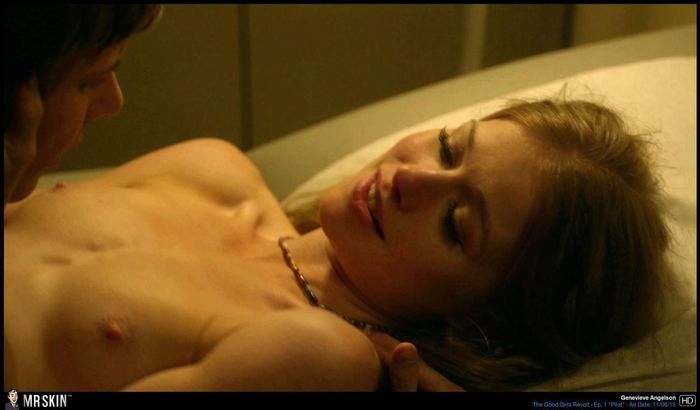 Liberated women, coming to a TV near you
Amazon has a strange but arguably effective way of sorting through its various show pilots: Viewers simply vote on the pilot episodes and the winners (ding ding ding) go on to production. Back in December, they announced that 60s newsroom series Good Girls Revoltwould be one of those lucky shows - and hot damn, I am glad it is.
The premise is pretty simple: Back in 1969, the women of Newsweek filed a lawsuit against their place of employment for refusing to let them write any articles, even though they were doing the reporting itself. All hell naturally broke loose in their lives, impacting their sex lives, their friendships, and more. The real-life law suit was a big deal at the time and changed the landscape for all the vagina-having writers (eh hem) to come.
The best part? The series, which officially debuts on October 28, has already debuted nudity in its pilot episode, thanks to a sex scene between Genevieve Angelson and her on-screen boyfriend. This, combined with the fact thatthe female orgasm is prominently discussed on the show, bodes very well for the upcoming series. (Heh.)
It also stars Anna Camp, Meryl Streep's daughter Grace Gummer, and a bevy of other beautiful babes who have done previous nudity. Here's an official clip from the series:
I mean, really - is there a better phrase than "good girls revolt?"