It's 4/20, dude, so toke up and get titillated by some of the hottest movies to watch high: The Evil Bong movies. Let us celebrate the holiest of high holidays with these funky fun bags.
The first Evil Bong film was released in 2006 and the comedy follows a nerd and his stoner college roommates who come across an old bong that has magical powers. It's funny and trippy, but it doesn't rank high with skin. That's where the sequel comes in. Evil Bong II: King Bongpicks up where the first movie left off and introduces us to the topless ta-ta's on Evie Delatosso, August Avila, Ariel X. and Emilianna. Go gaga over their dime bags!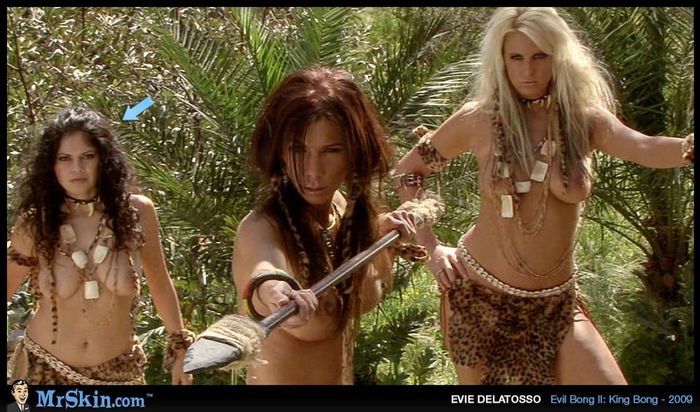 Our next favorite Evil Bong movie fast forwards to Evil Bong 420 which is actually the sixth movie in the franchise, directly following up on Gingerdead Man vs. Evil Bong. The Gingerdead Man has his own movies, including that mashup with the Evil Bong. If it sounds confusing, smoke a blunt and get back to us. You'll think a lot clearer when you seeRorie Moon's rack.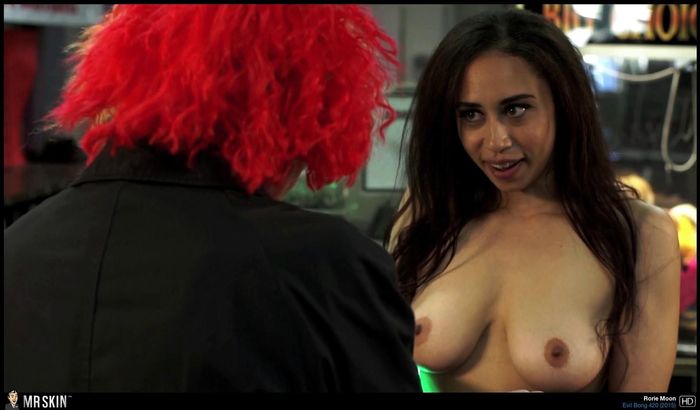 A majority of the film takes place in a stoner's paradise: a bowling alley. Ela Darling,Janice Griffith, Sam Aotaki all make nude appearances and show off their dank domes. Pass the chronic and enjoy these jugs.
Evil Bong: High 5 is definitely one of the hottest movies in the franchise. It's best known for Rorie Moon's iconic sex scene with the evil gingerbread cookie known as The Gingerdead Man. Watch that cookie get the nookie. Man, this scene gives us the munchies and Rorie is looking like a snack.
Blonde Cameron Dee also enjoys topless Twister with a horny old man. It looks like that old man is winning this game!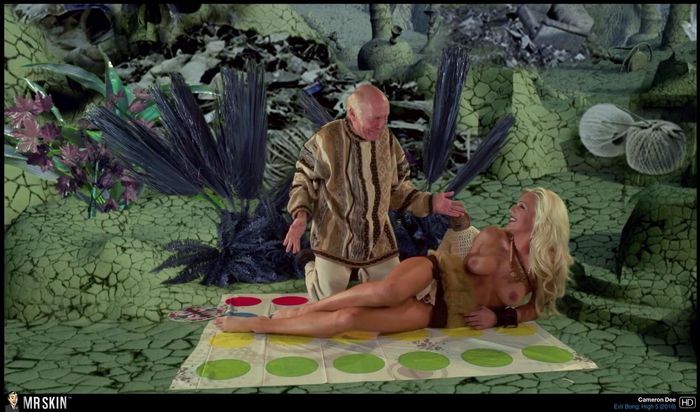 Evil Bong 666 is HOT and not just because it takes place in Hell. The sixth installment in the Evil Bong movies is its trippiest yet! Not only are the bongs getting ripped, but the babes are flashingtheir tits. Megan Sageand Samantha McGee lift their tops and bounce their cannabis cans.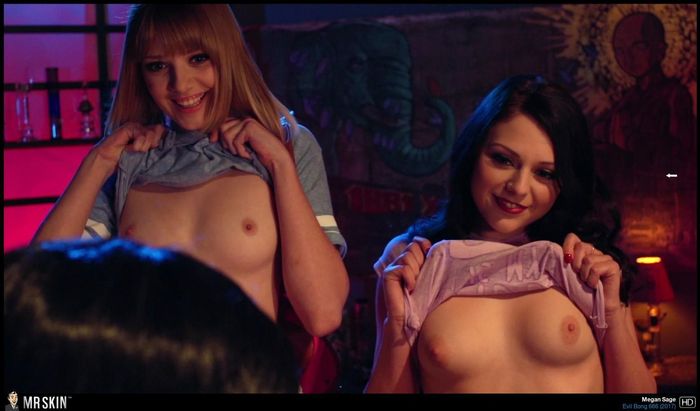 And how do you make a sequel to Evil Bong 666? Title it 777 because whatever, dude, we're high on the devil's lettuce. The zany fun gets increased in Evil Bong: 777 when Eebee is released from Sexy Hell and goes to Las Vegas for gambling, weed, and sex. Mindy Robinson returns to be super sexy in her push-up bra as she is surrounded by hot naked bodies and her devilish assistants Bobbi Dylan and Daisy Ducati.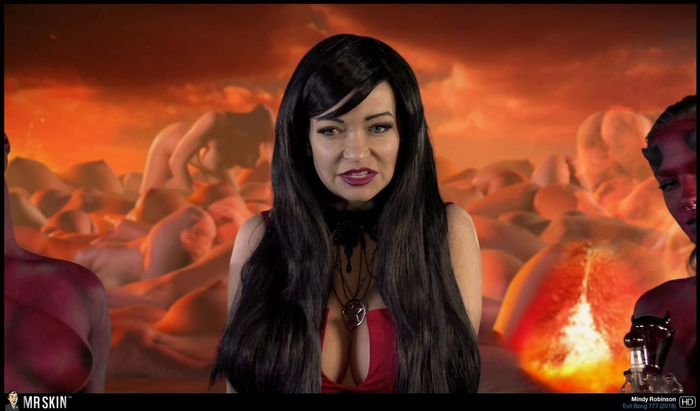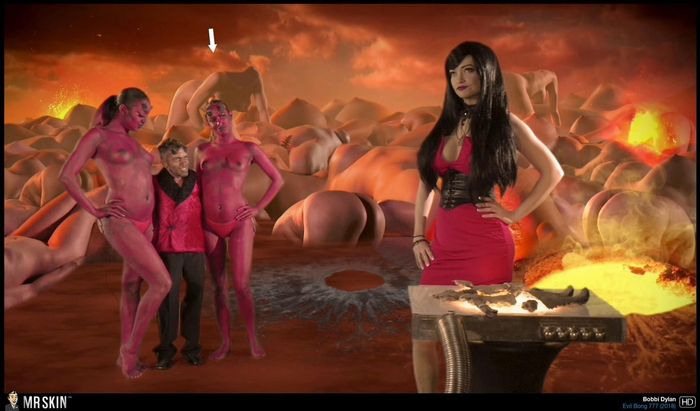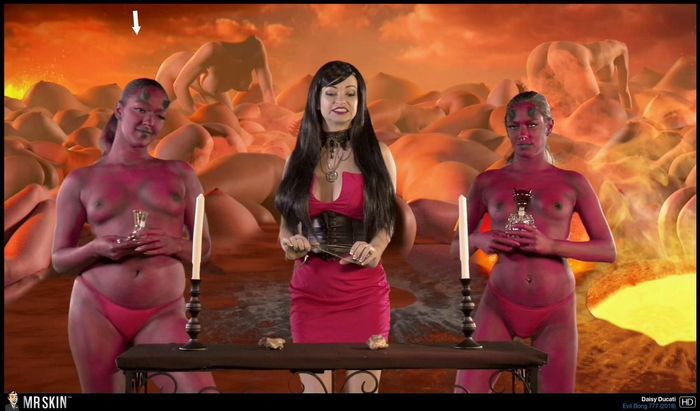 There's another creature sex scene with Robin Sydney that will make you cheeb up as your cheeba gets hard. Robin's rack is worth the watch!
So what are you waiting for?Light up a fattie and look at these fat naturals! Happy 420 to all and to all a good smoke.