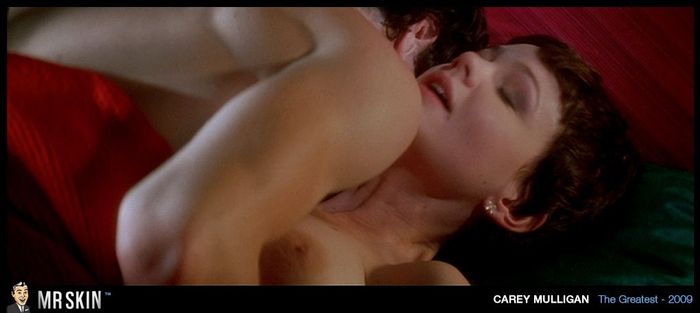 We've been following the nude movie Shame for a while here at the Mr. Skin blog- how can you not, when the movie's stars were spotted engaging in nude exhibitionism high above the busy streets of NYC? Our Skin Skout saw the movie at its North American premiere in Toronto, and reports that it is (sk)indeed a wall-to-wall nudity fest featuring the full frontal debut of An Education star Carey Mulligan.

Well, brace yourselves for some public Shame-ing, skin fans, because distributor Fox Searchlight announced on Twitter yesterday that they'll be releasing Shame in theaters across the United States on December 2, 2011, thus ensuring a slappy holiday season for Carey's male fans. No word on ratings, but the film is widely expected to be NC-17 thanks to its graphic sexual content.

Members can get An Education in British babe Carey Mulligan right here at MrSkin.com!