The seventies are known for being the primo decade for sexploitation skinema, today's Foreign Film Friday spotlight is one the movie that defined that genre: Vampyros Lesbos. Lesbians. Vampires. Blood. Boobs. Need me say mas?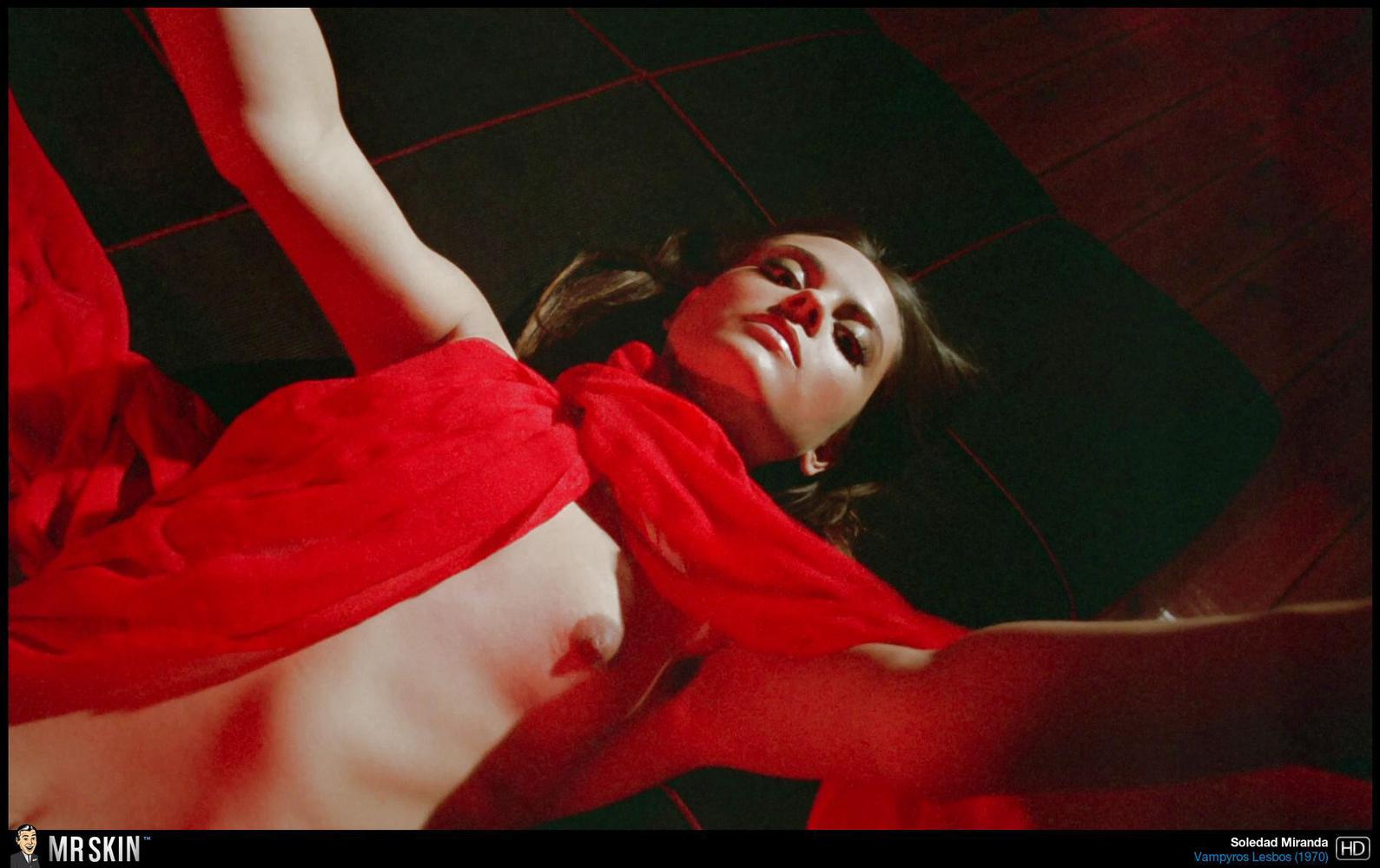 Jesus Franco directed this 1971 classic that starred brunette beauty Soledad Miranda as the alluring vampire seductress who has a thirst for women...and blood. She plays Hungarian Countess Nadine Carody and we could count the ways we love her slender figure and bug bite boobies.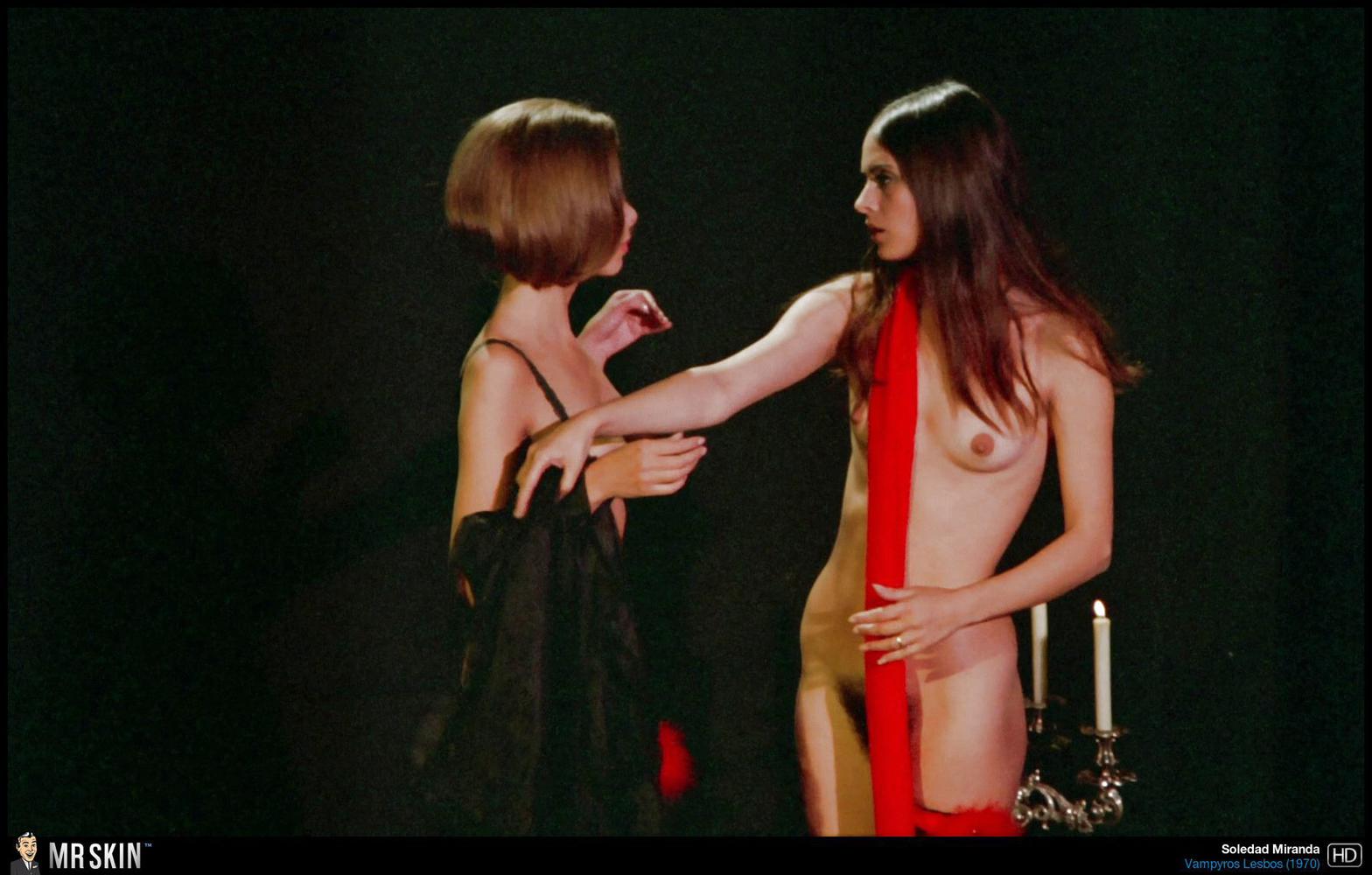 The story is about Linda Westinghouse, a lawyer played by angelic blond Ewa Stromberg, who is sent to Istanbul to resolve an inheritance issue regarding the countess who has just inherited an estate from Count Dracula. Linda leaves her boyfriend behind to become enchanted by the countess and the Countess returns the favor. We love watching Soledad feast on the body (and neck) of Ewa who has a stunning ass for days.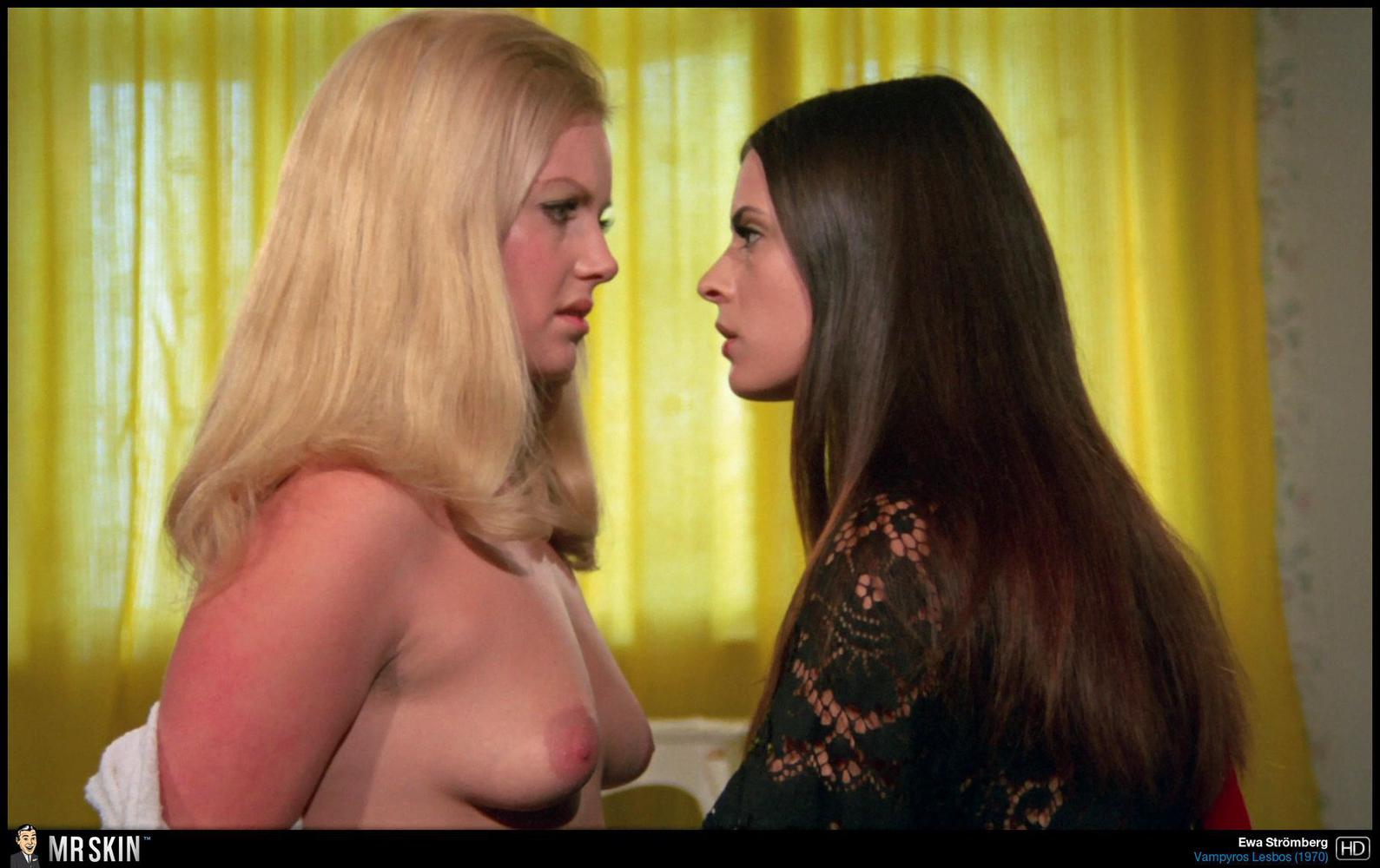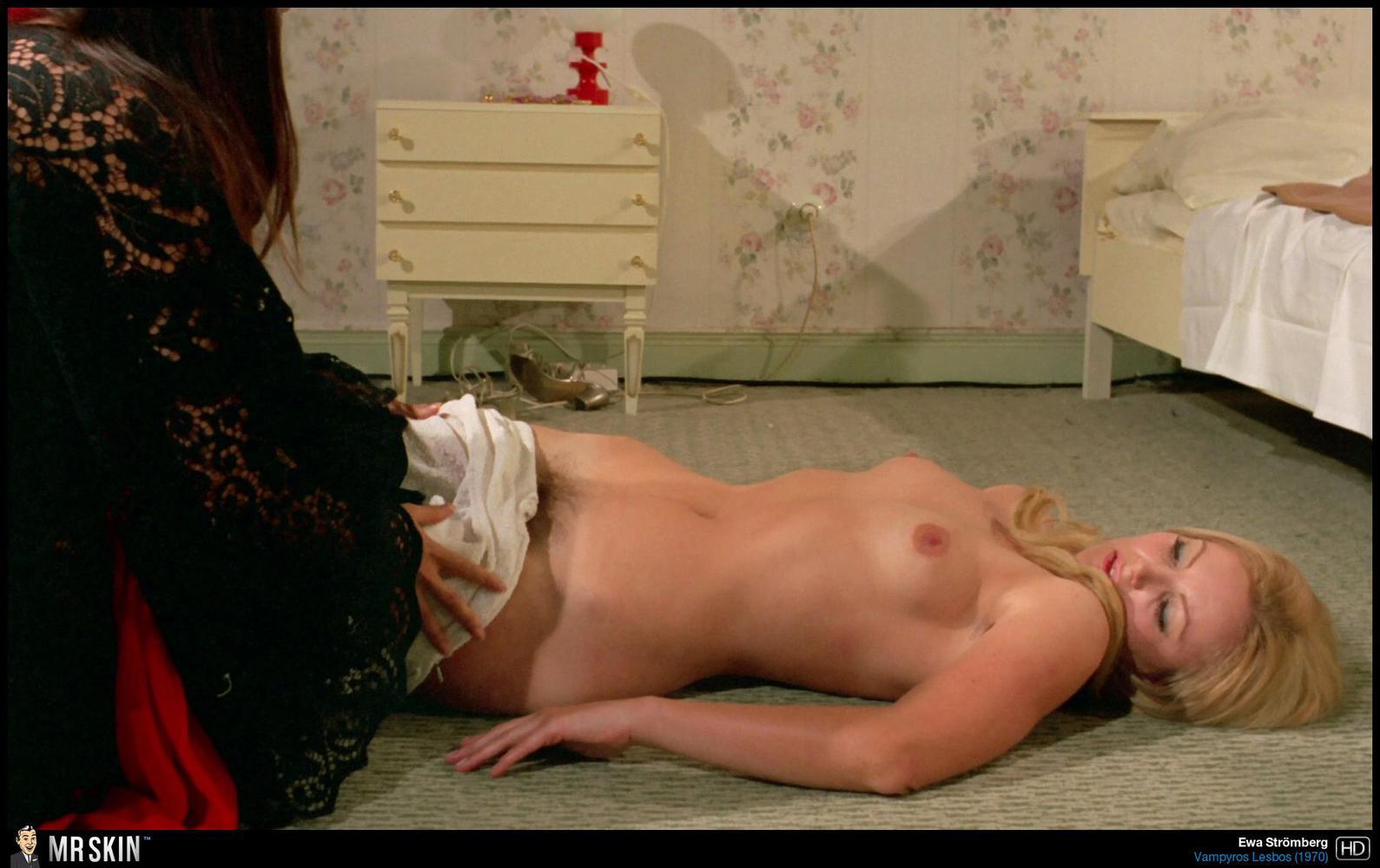 Soledad's character seems to have a thing for blonds because we also get to know a naked Heidrun Kussin who pleasures herself in bed. She has been made crazy with lust for Soledad and now is in an asylum babbling about how the countess is coming to find her. Um, clingy much? Still, hottie Heidrun's hooters make this scene well worth the watch.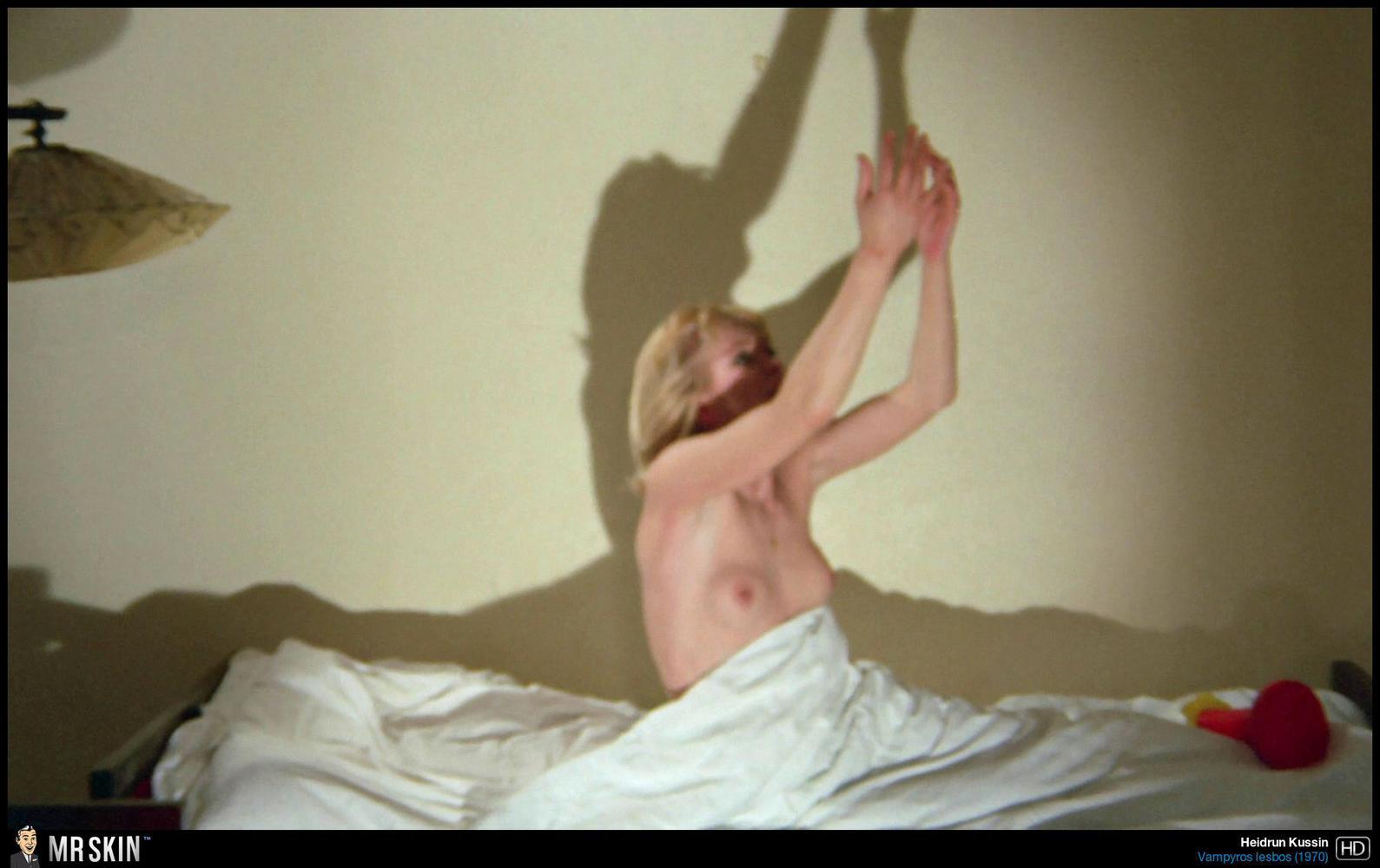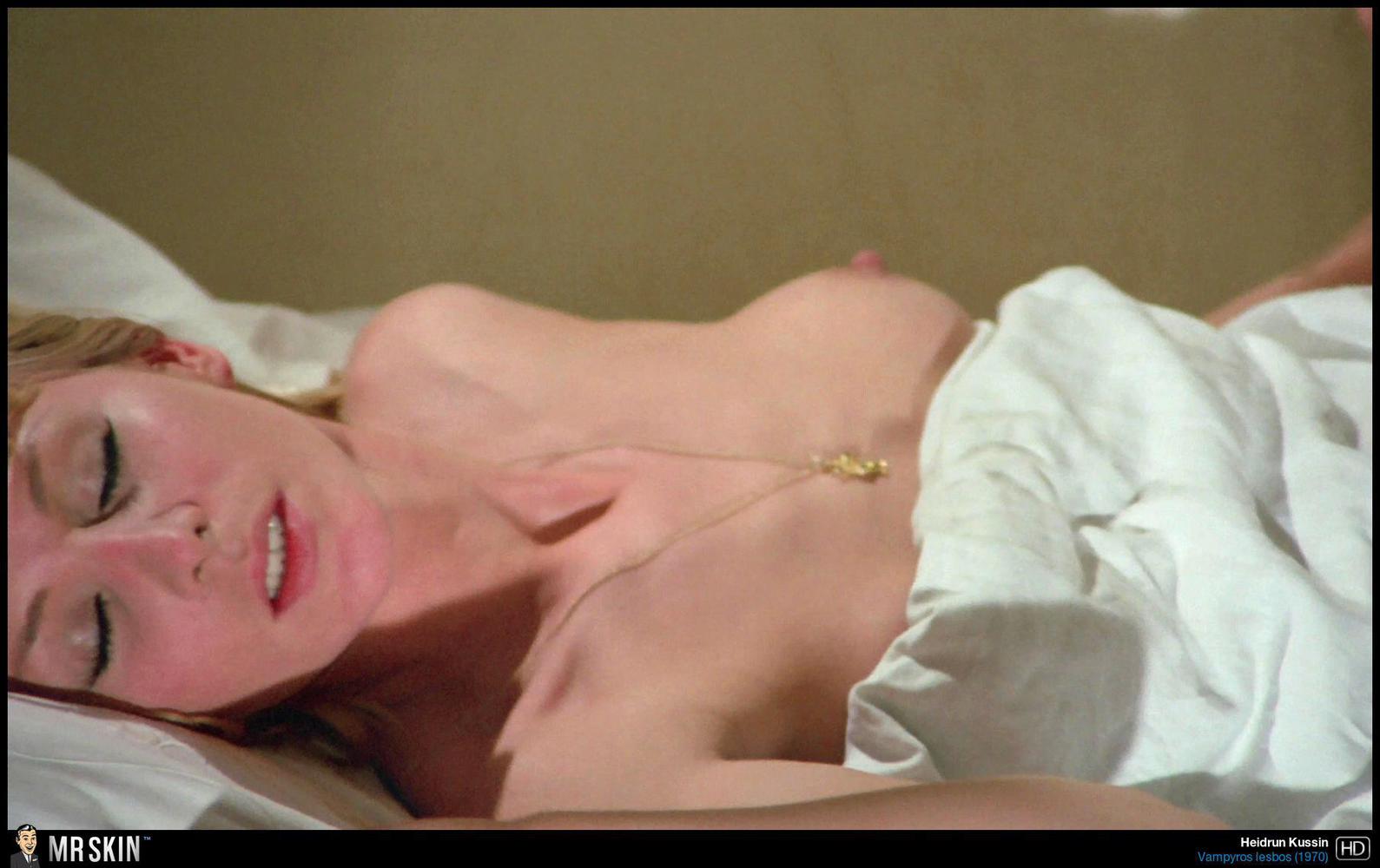 At the end after much soap opera drama, nudity, lesbian make-out sessions, and visits to sanitariums that Heidrun and Ewa's characters both end up at, the Countess is vanquished by Linda who was under her spell for too long. Her boyfriend tries to convince her it was all a dream - a very sexy dream - but Linda feels that it was all real. For her sake, we hope she's right!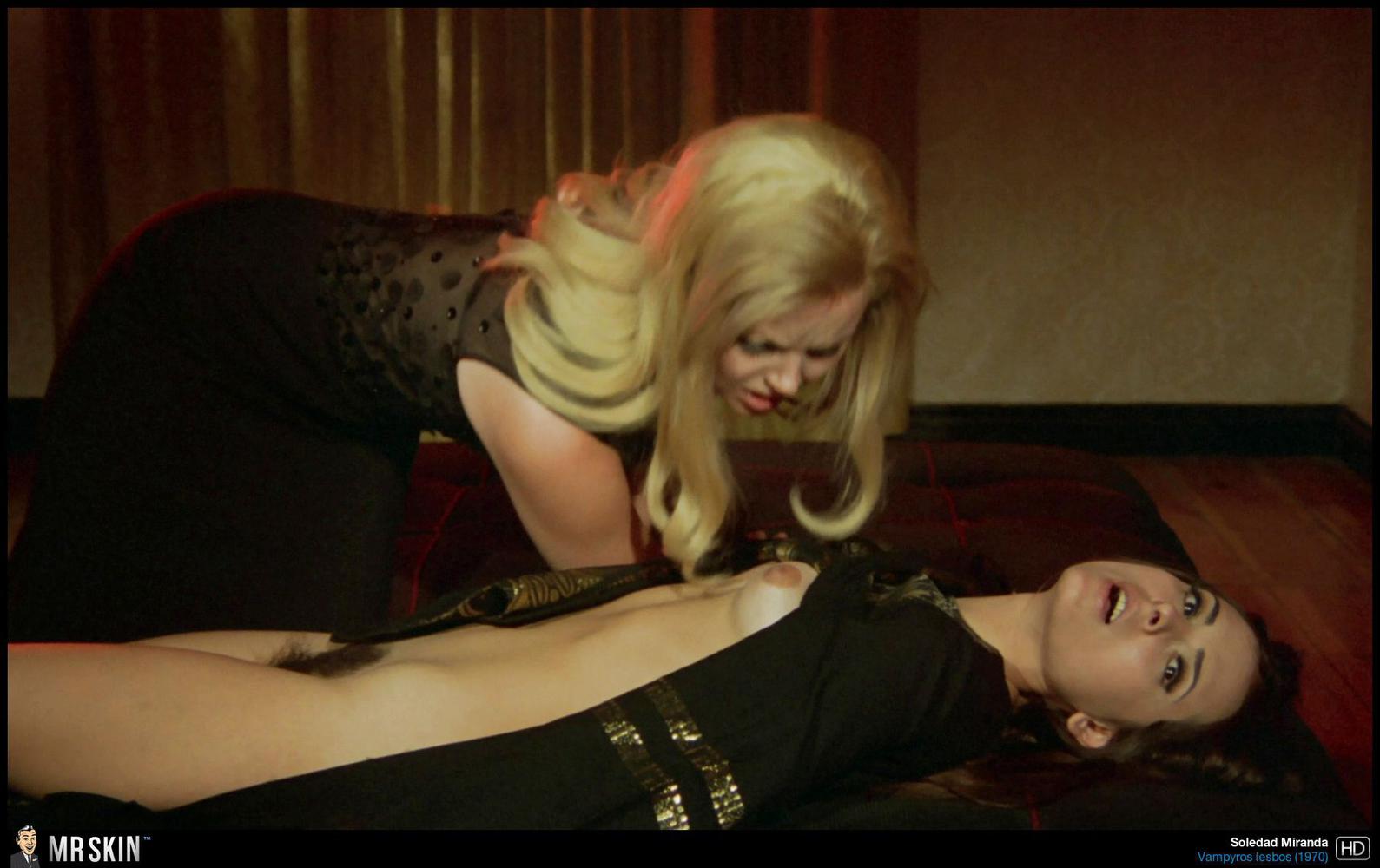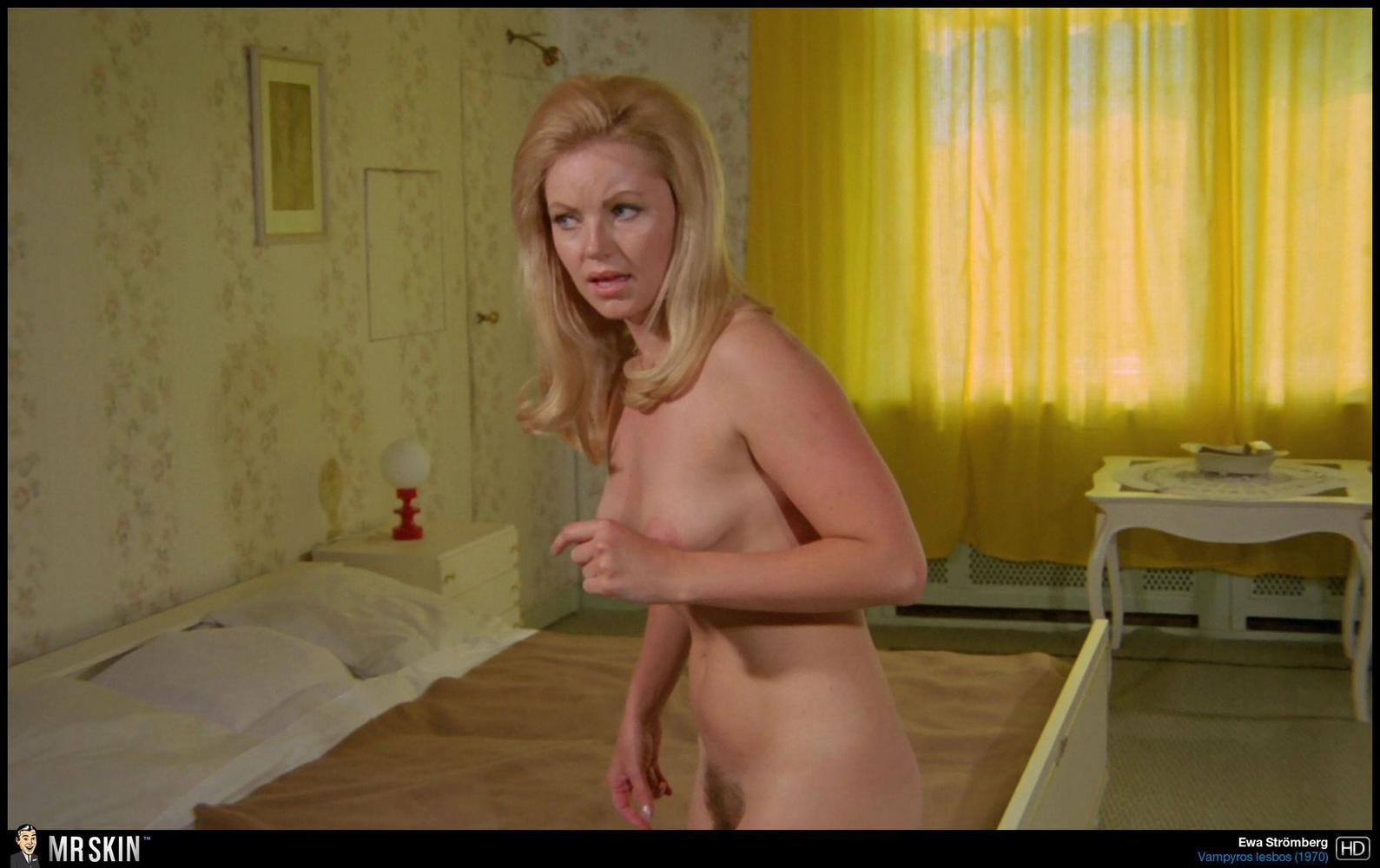 We know that everyone we saw was incredibly real from the bushes to the boobs to the sweet kisses between gorgeous European babes. Vampyros Lesbos is a steamy foreign achievement that will make the blood rushing to your pants - just don't let a vampire vixen know!