Today's film for Foreign Film Friday is a German indie feature brought to us by an Asian-German hottie who wrote, directed, and goes nude in the movie. Let's take a look at Don't Look at Me That Way.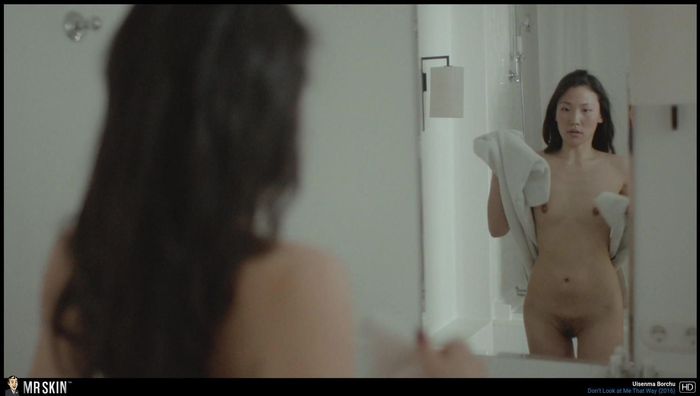 Uisenma Borchu is responsible for this sexy German film about an insane love triangle. This Mongolian born babe who works in Germany wrote, directed and stars as a woman who moves into a neighborhood and starts a passionate lesbian relationship with her neighbor played by the blondeCatrina Stemmer.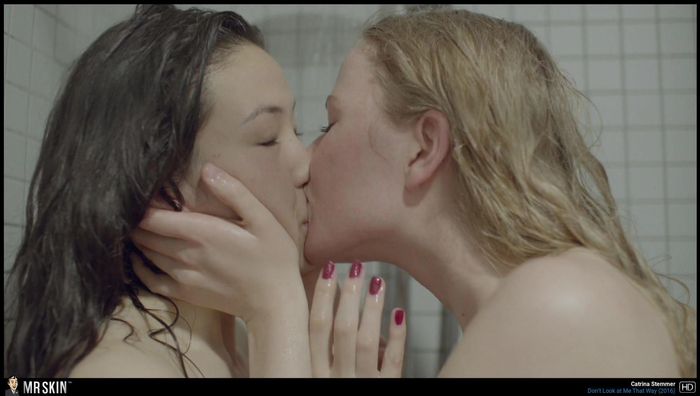 Don't stammer what it comes to Stemmer - she's hot. We see her breasts in the shower as well as when she is hanging out with Uisenma in bed. In another scene, she touches herself thinking of her feelings for Uisenma. We're doing the same!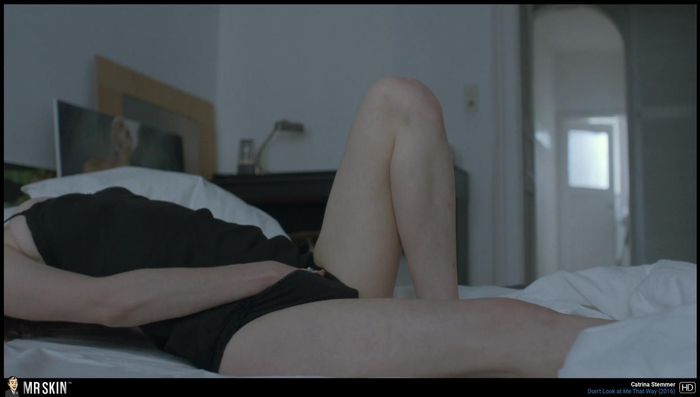 Uisenma, however, plays a very sexual character. She is having sex with everyone - and why shouldn't she? She's so hot from her hairy armpits to her hairy bush. This Mongolian maven knows she's something to desire.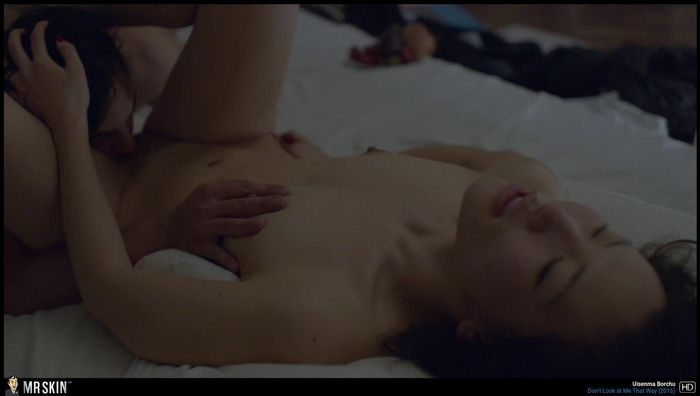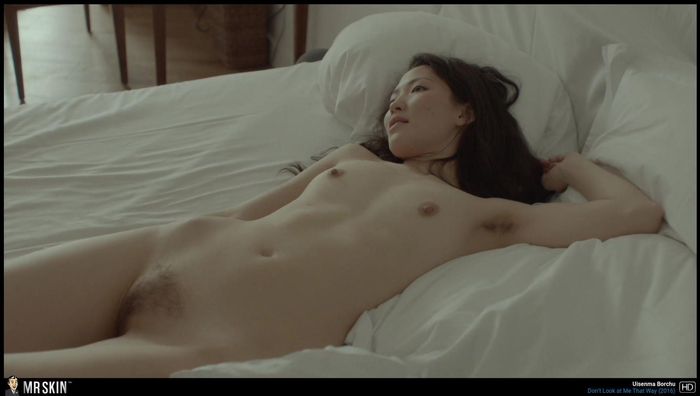 She also gets involved with her neighbor's father which is where things get complicated. This makes Catrina's character jealous and upset which ultimately leads to the film's horrific climax.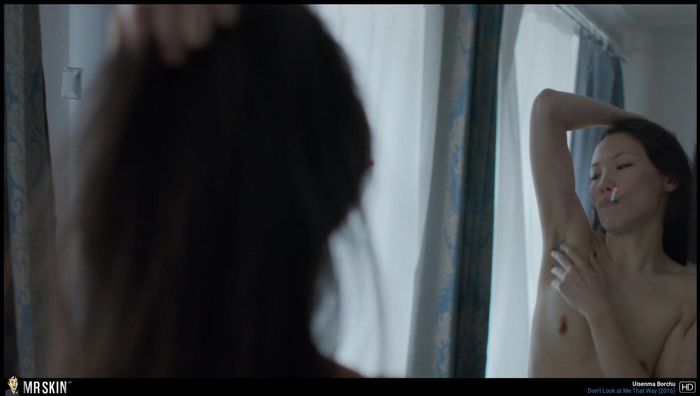 This movie makes us excited about Uisenma's burgeoning career. We can't wait to see what she does next and what she decides to take off! She might not want us to look at her that way, but we can't help it. There are a lot more nude scenes where these came from, so check out more at Mr. Skin.