Are you ready for a talked-about, low-budget film with real sex? The title alone is alluring! For today's Foreign Film Friday, let's check out the sexy comedy Bad Luck Banging or Loony Porn.
This 2021 comedy from director Radu Jude is a Romanian film - with several other foreign film production companies involved from Switzerland, Croatia, the Czech Republic, Luxembourg, and Britain - that follows a high school history teacher who films a sex tape with her husband. Not in school, of course. That being said, she really understood the assignment because she goes very nude.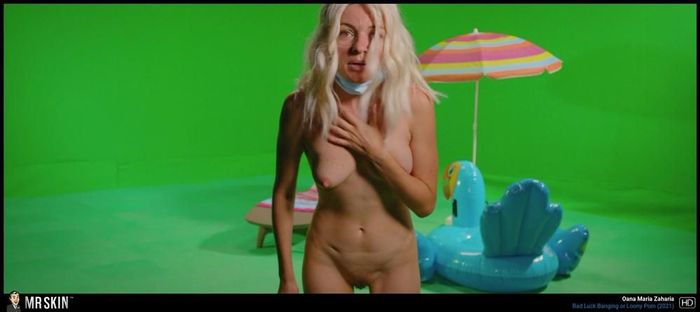 We see their video, too. Like...a lot of it. So does the school, as it turns out. Her husband uploads the video to a fetish porn sight and from there it is picked up by other websites. That should be a compliment because it means that the video was really that hot.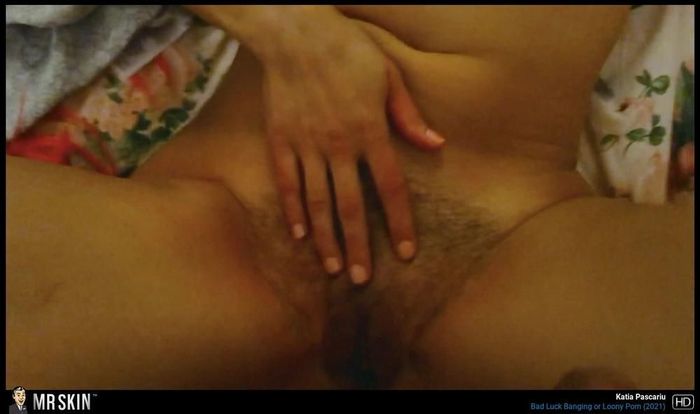 Predictably, the plot spins out of control from there. The video spreads throughout her community and soon parents and faculty at the school that she teaches at all know about the video. They hold school board meetings - you know, those things that are currently out-of-control in the states - and things get bonkers at those. Tensions rise as parents and teachers debate sexism, the pandemic, sex, consumerism, the pandemic, and so many more issues that seem to have little to do with the actual sexy video.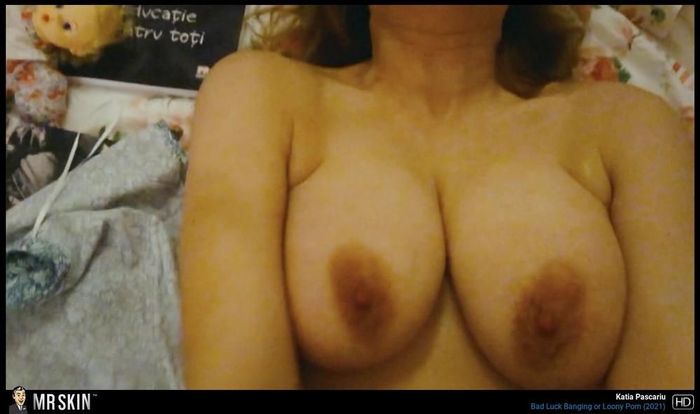 While we are on the topic of the sexy video: are you ready for a very explicit real sex scene? Katia Pascariu has you covered...while she's uncovered.
Katia is the teacher in question, but she is not the only nude babe in the movie. Oana Maria Zaharia films a video that shows her playing a blonde nudist running away from a man in a bull mask while she is totally nude. The more full frontal, the better!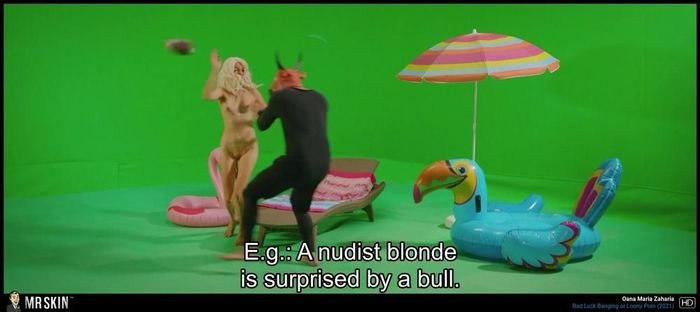 This film has had a little bit of buzz at some festivals, so it's not just some low-budget softcore movie. It's a softcore flick that makes pertinent points about modern society. That's pretty cool. I love a movie that makes me think as I'm getting really horny. You'll have good luck finding great nudity in Bad Luck Banging!