The big releases on DVD and Blu-ray this week, Fast Five and Scream 4, may be skinless, but Mr. Skin has the skinny on which Blu-ray nudes will have your five wrapped around your stick shift- fast. First we've got criminally hot nudes from Bridget Fonda in Jackie Brown, then we've got something to Crowe about as Almost Famous, featuring Kate Hudson's funbags, hits Blu-ray.

Plus, Grandview, U.S.A., starring Jamie Lee Curtis and Jennifer Jason Leigh as small-town dreamers, is nude on DVD for the first time ever: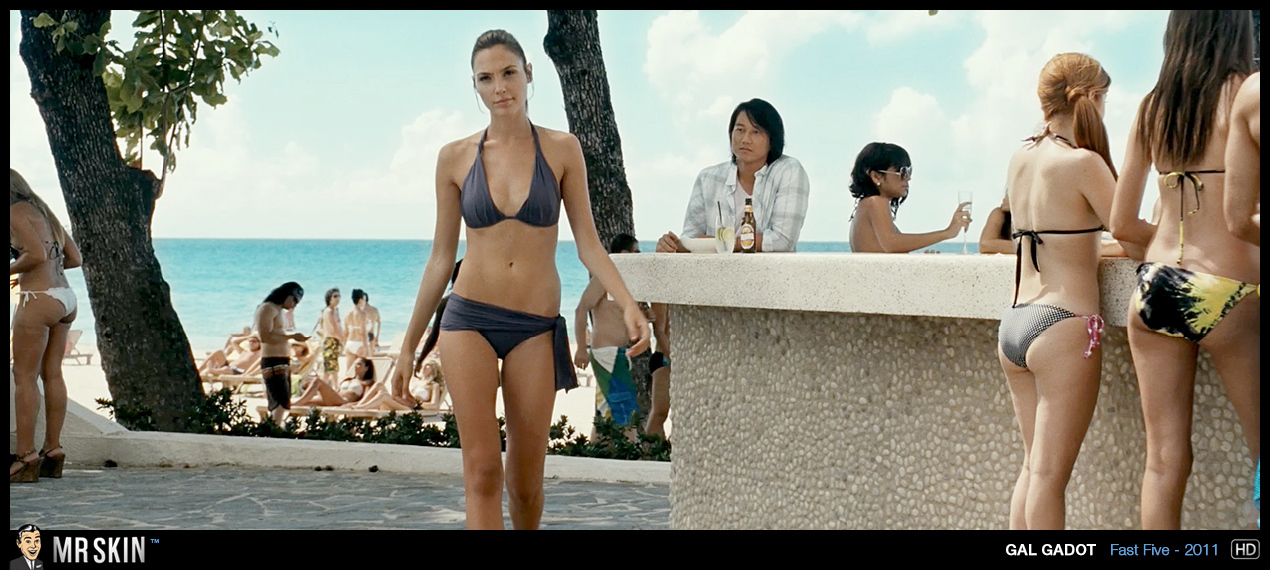 Fast Five (2011), the fifth film in the Fast & The Furious franchise, comes fully loaded with high-octane action and fast, foxy females. In this skinstallment, fugitive Dominic Toretto (Vin Diesel) is plotting the $100 million hest of a lifetime, and he gathers a crack team to pull off the job. Pursued by federal agent Luke Hoobs (Dwayne 'The Rock' Johnson) on one side and corrupt businessman Hernan Reyes (Joaquim de Almedia) on the other, the team parties with assatastic Rio bikini babes like Gal Gadot, races through the favelas in thrilling chase sequences, and blows up a whole bunch of cars in this pulse-pounding popcorn movie.

After a 10-year hiatus, the Scream franchise gets a digital age reboot in Scream 4 (2011). In this installment, Sidney Prescott (Neve Campbell) has written a tell-all memoir exposing all the details of her slasher-movie past. The last stop on her book tour is her hometown of Woodsboro, where the ghostface killer once again rears his ugly head. A new decade means a fresh crop of babes to kill, like Anna Paquin, Hayden Panettiere, Kristen Bell, Alison Brie, and 90210's Shenae Grimes. She might not be the biggest name on this skinpressive list of victims, but Marielle Jaffe gets top honors for taking off her shirt and walking around in her bra 33 minutes in. That's what you call a ghostface thrilla!

The third film by highly touted director Quentin Tarantino may not have garnered the immediate critical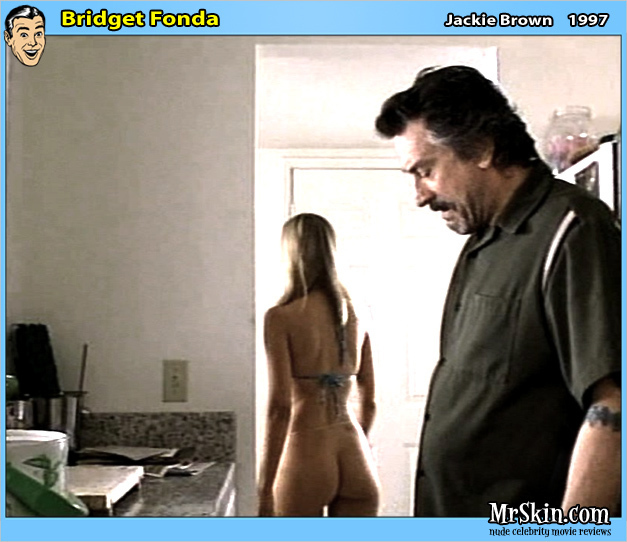 and box-office impact of his first two, but Jackie Brown (1997) will stand the test of time. Not only does Jackie Brown reintroduce the stunningly stacked star of 1970s Afro-American cinema, Pam Grier, the plot puts her in a role that is sympathetic, realistic and overwhelmingly attractive in a mature and dignified way. Fast-forward to the 37 minute mark, where slinky, slim and sexy Bridget Fonda leaves dumbfounded Robert DeNiro to stare in a state of stupefaction at her twisting, teasing buttocks as she sashays away from him.

Almost Famous (2000) is writer/director Cameron Crowe's heartfelt remembrance of things past, with his fictionalized younger self breaking into Rolling Stone magazine as an reporter covering a tour of Stillwater, a faux-'70s rock band. Along the way he is mentored by legendary scribe Lester Bangs, played by Philip Seymour Hoffman, and Stillwater's charismatic guitarist, played by Billy Crudup. But those guys can only teach so much. Far more persuasive are the groupies, led by a topless Kate Hudson and Fairuza Balk, who wanders around in a transparent hippie top. The movie may be about those who are almost famous, but they are totally hot.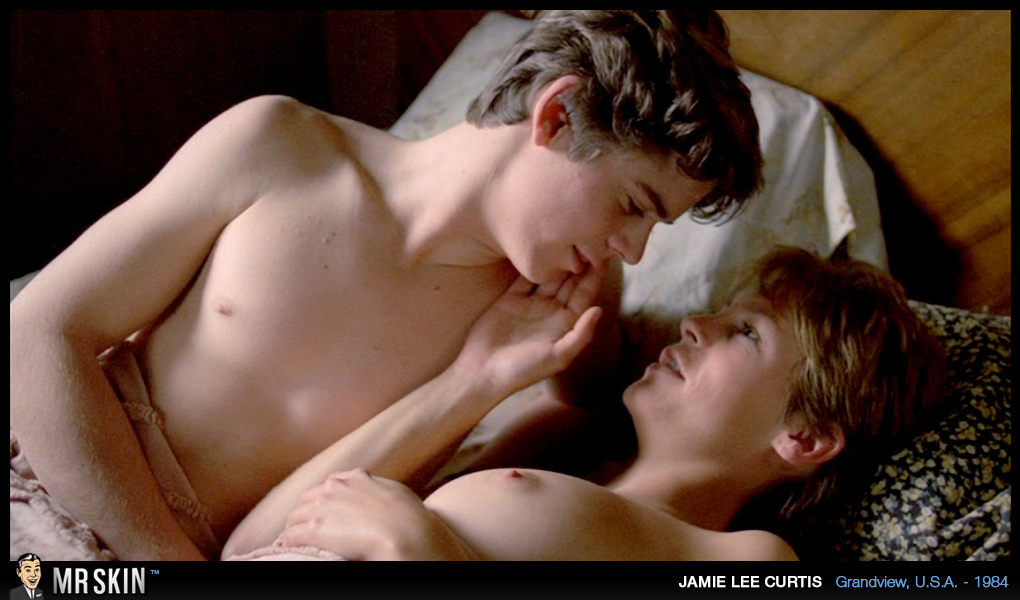 Small-town ups and downs and the longings for romance past are the fodder of Grandview, U.S.A. (1984). Tidy and tight Jamie Lee Curtis stars as a 27-year-old woman struggling to maintain the demolition derby track she has inherited from her father, and callow C. Thomas Howell is the drifting high-school grad who falls under older-woman Jamie's erotic sway. The surprisingly touching and subtle depiction of rural dreams undone includes Patrick Swayze as a lunk who hangs about the track. The flick also benefits from a dippy performance by Jennifer Jason Leigh as Swayze's increasingly less-satisfactory wife.

CU Next Tuesday, Skin fans, for all the newest and nudest DVD releases right here on the Mr. Skin blog!