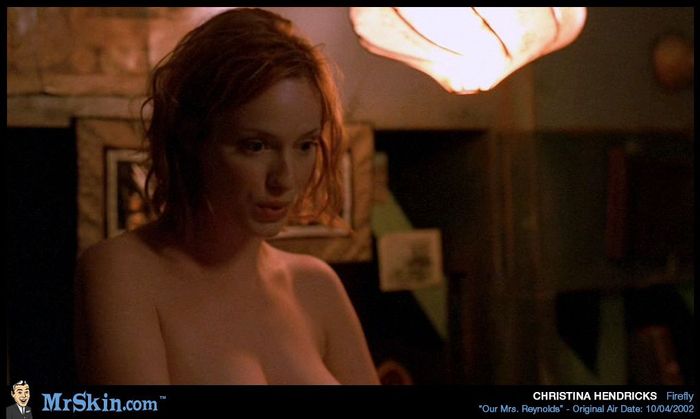 In a recent interview with the Royal Mail, 36-year-old Mad Men star Christina Hendricks addressed the twin elephants in the room by poo-poohing the rumors that her massive melons were the work of anyone but Dr. God, M.D. Saying she thinks it's "bizarre" that "people are constantly asking if [her] breasts are real or fake," Christina dismissed the boob job rumors by saying her famous funbags are "so obviously real that anyone who's ever seen or touched a breast would know."

For reference, here's the 1999 Playboy pic that got the rumor mill going (Christina's on the far right):




And here she is three years later, on Firefly: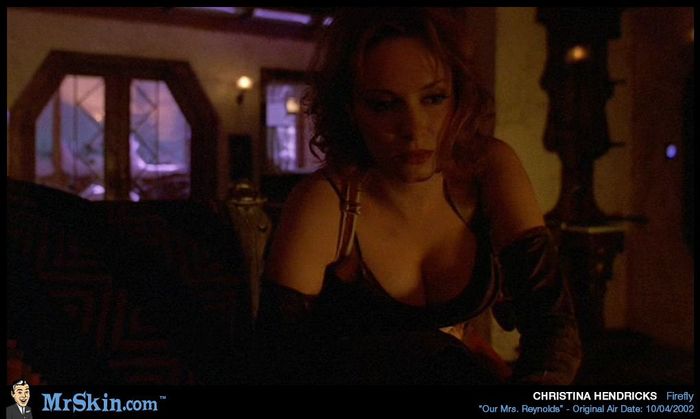 If you are telling the truth, Christina, (t)it would be easy to dispel these rumors- just take your top off on screen!

So what's your verdict, Skin fans? Are those Hedricks hooters real or fake?

You can perform a skinspection of your own with the sexiest moments of pneumatic princess Christina Hendricks right here on MrSkin.com!