The 2017 Cannes Film Festival comes to a close this weekend and we've got some very exciting "nudes" to share with you! To build upon last week's article full of rampant speculation, here are 10 films that premiered at the festival already and have confirmed nudity in them! (Sorry guys, The Beguiled ain't one of 'em)...
Mobile Homes
Imogen Poots shows breasts and part of her ass as she is having sex. The scene is pretty similar to the Frank & Lola scene in that it takes place early in the movie (2nd scene) and is set in a motel room. Unlike that scene, this one is well lit and you actually see Imogen have sex for a bit—but the scene is a lot shorter.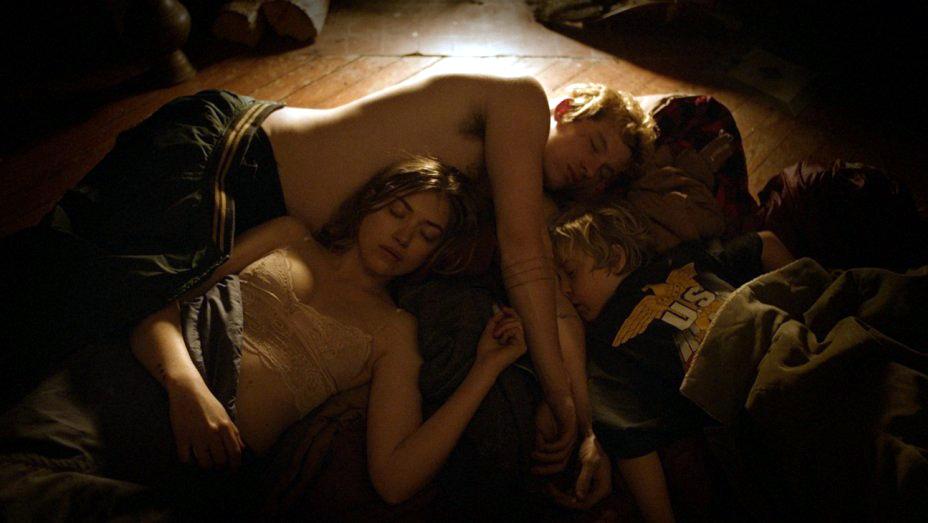 The Killing of a Sacred Deer
Nicole Kidman's nudity renaissance is in full swing! Just ten minutes into this flick, Nicole is in lingerie lying down with her head at the foot of the bed. There is a distant shot of Nicole's panties being pulled down and we see some bush briefly. Then at 100 minutes, there is a similar shot of the bed but not as distant. This time, Nicole is fully nude with her head at the side of the bed but the bed post blocks us from seeing any bush. The lights are then turned off and Nicole shows some brief bush and butt as she sits up.
The Square
Elisabeth Moss continues her recent nude streak with some fantastic full frontal in this film, as she bares boobs and bush while riding a guy in a bizarre P.O.V. shot!
Les Fantomes de Ismael a.k.a. Ismael's Ghosts
This film was met with a somewhat mixed reaction, although it had a solid start at the French box office this week, but the buzz around the film has centered mostly around Marion Cotillard's full nudity in the film!
Redoubtable
The latest film from Oscar-winning director Michel Hazanavicius (The Artist) tells a fictionalized version of director Jean-Luc Godard's romantic relationship with Anne Wiazemsky (played by Stacy Martin). Martin, no stranger to nudity, is nude in the film a number of times according to multiple sources!
L'amant double
Marine Vacth is confirmed nude in this thriller, as evidenced by the photo below. In an article run by a French publication, it indicates that the characters explore their fantasies in very explicit sequences. "I did not put a limit on myself," admits Ozon. Indeed. There is even a stealthy shot inside the vagina of the heroine during a visit to her gynecologist! Zut alors!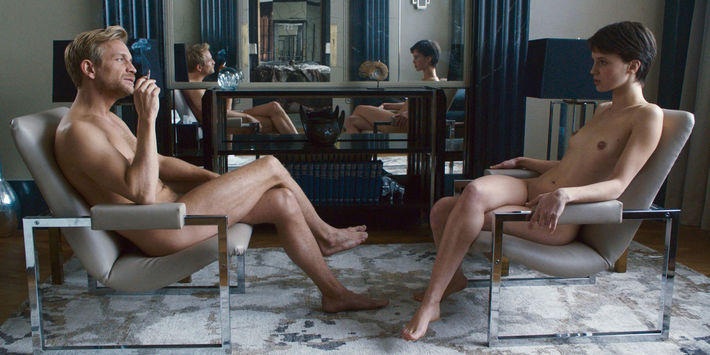 Rodin
Here's another one with photographic evidence! As you can see in the two GIFs below, Izia Higelin goes fully nude a number of times in this drama about the titular sculptor!
The Meyerowitz Stories
Director Noah Baumbach gets back to his roots with his first nude scene since 2010's Greenberg! Grace Van Patten does the honors here, playing Adam Sandler's daughter who shoots trashy short films in which she plays many roles and gets naked. We are treated to a look at her boobs and butt on a laptop when the family is watching the films!
Let the Sunshine In
Juliette Binoche's character is introduced in the film having sex with a banker (Xavier Beauvois) in what is probably the most explicit scene in the film!
Jupiter's Moon
Finally we get another nude debut, this time from 39-year old Hungarian actress Monika Balsai, who goes fantastically full frontal in the film!