Posts about Rachel Brosnahan
Page 1
advertisement
advertisement
advertisement
House of Cards and More: Nudeworthy on Netflix 2.19.14 [PICS]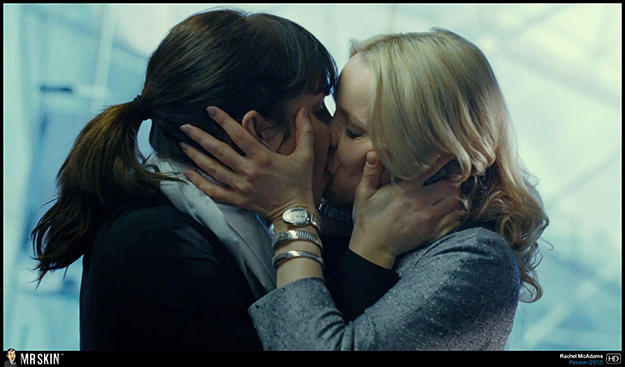 It's an excellent week for streaming on Netflix, with House of Cards' second season debuting to eager subscribers. Our favorite scene has got to be Rachel Brosnahan and Kate Lyn Sheil getting sticky in a topless lesbo romp. That's our kind of congress!
Elsewhere in skintast gratification, Brian De Palma's erotic thriller Passion (2012) has Noomi Rapace and Rachel McAdams locked in a psychosexual competition, and Sofia Coppela's Somewhere (2010) has CC Sheffield, Laura Ramsay, and Nicole Trunfio all getting bare.
Jennifer Beals gets sexy, but not naked, in Flashdance (1983), instead fellow strippers Monique Gabrielle and Sunny Johnson do the honors. Finally, you can enjoy the majesty of Elizabeth Hurley's tight, British Tea&A as she slinks around a yacht in The Weight of Water (2000).
See pics after the jump!

... read more