Page 1
advertisement
advertisement
Bull Durham and More: Nudeworthy on Netflix 1.29.14 [PICS]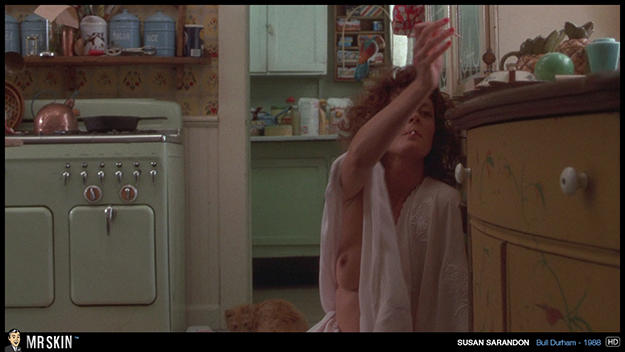 The critically acclaimed sports movie Bull Durham (1988) is now on Netflix, so you can enjoy finely crafted cinema along with the sight of skin Hall-of-Famer Susan Sarandon uncovering her bases.
Dario Argento's Dracula 3D (2012) may not stack up to the same critical caliber, but with full frontal from Asia Argento and Miriam Giovanelli you just may turn into Bram Stroker.
Speaking of horror, the Irish fright flick Dark Touch (2013) has an unsettling look at Marcella Plunkett's boobs as she gets into a bloody bath. And on a lighter note the teen sex comedy Sin Bin (2012) has Jennifer Monce flashing her headlights while getting humped in a van.
Finally, the film fest favorite Itty Bitty Titty Committee (2007) has plenty of girl-girl action plus the not so bitty boobs of Melonie Diaz!
See pics after the jump!

... read more
advertisement