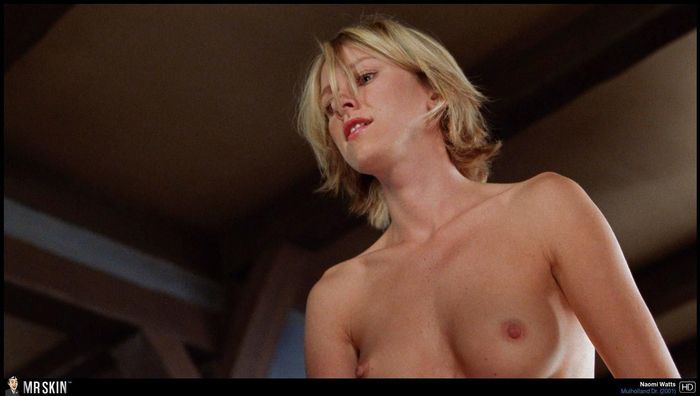 In our new weekly series Anatomy of a Scene's Anatomy, we're going to be taking a look at (in)famous sexscenes and nude scenes throughout cinema history and examining their construction, their relationship to the film around it, and their legacy.
This week, we take our first trip to David Lynch territory with two of the most famous nude scenes of the director's career from his 2001 mind-bender Mulholland Dr. Originally conceived as a television spin-off of Twin Peaks, Mulholland Dr.'s journey to the big screen is a tale fraught with disappointment, setbacks, and challenges, but it ultimately resulted in one of Lynch's finest films.
Mulholland Dr. is essentially two films in one, the first being a much more wide-eyed and optimistic version of a classic tale of Hollywood deceit, and the second being a much more coldand cynical version of that exact same story. Each section of the film has its own lesbian sex scene between the two stars, Naomi Watts and Laura Harring, though each carriesits own metaphorical and psychological baggage. In the first portion of the film, Watts playsBetty, a naïve young actress who has just moved to Hollywood to make it big in the movies.
She meets another young woman (Harring) suffering from amnesia,who takes on the name Rita, inspired by Rita Hayworth's Gilda. As time goes on, it becomes clear—or as clear as anything can be in this film—that Betty has feelings for Rita. Following a break-in at the home of the mysterious Diane Selwyn (more on her in a minute), Rita gets into bed naked with Betty...
Laura Harring does a fantastic full frontal shot that Lynch himself blurred on the original DVD, but which Criterion restored for its 2015 Blu-ray release. In a statement on his website at the time of the film's DVD release, Lynch defended his decision to darken and conceal the bottom portion of Harring's body...
"We did that blurring for the DVD on purpose as we knew that pictures of Laura would be everywhere if we didn't ... If the shot is timed correctly you should not be able to tell one bit if Laura's pubic hair has been blurred—this probably means some viewers are experimenting to see Laura's pubic hair and more ... This is why the picture was blurred—I promised Laura that I would try to protect her as much as possible." via
The scene itself is just a lot of kissing and touching, eighth grade male lesbian fantasy stuff. Artfully and sexily done, but still sort of staged and performed like a Penthouse Forum letter come to life...
If you buy into the theory that the film's first half is a fantasy sequence Diane has for herself and her future mere moments before blowing her brains out, then it makes sense that this would be a more fantasy driven sex scene. For her part, Harring had this to say about the scene in an interview with Lawrence Ferber ofWatermark...
"The love scene just happened in my eyes. Rita's very grateful for the help Betty's given [her] so I'm saying goodbye and goodnight to her, thank you, from the bottom of my heart, I kiss her and then there's just an energy that takes us [over]. Of course I have amnesia so I don't know if I've done it before, but I don't think we're really lesbians."
Twenty minutes later, a lot has changed in the film.Watts is now Diane, the woman Betty and Rita found dead in her home prior to the first lesbian scene, and Harring is Camilla Rhodes, an actress name dropped but never seen throughout the first part of the film. Diane and Camilla are in the midst of a tryst, their latest in a long line of self-destructive sexual encounters.
The scene starts with a sexy but all too brief topless reveal of Harring...
The scene starts out tenderly enough, with the two women kissing and talking, much like the first scene...
Then things take a turn when Camilla attempts to pump the brakes and tells Diane that they "shouldn't do this anymore." This causes the controlling Diane's true colors to start showing, this moment being the catalyst for why she will take her own life in a little over 20 minutes.Unlike the firstsceneand its Old Hollywood fade to black, this scene ends with Watts giving Harring some of cinema's craziest crazy eyes...
Okay, so let's go for the overt differences here. One is shot in very low light, the other in brilliant broad daylight. One ends with a dreamlike fade out, the other with an abrupt case of the crazy eyes. In typical Lynchian fashion, he moves the inciting incident to the where the climax would normally be, and couches it within the second lesbian love scene in a twenty minute span. Why? What does it all mean? Lynch himself will never say, but everything in his films is done in service of deepening the mystery and keeping answers forever at arm's length.
Like all of his dreamlike narratives, they don't concern themselves with drawing conclusions but rather keeping everything as open-ended as possible. The films themselves are far more susceptible to psychoanalysis than they are reviews, and Mulholland Dr. excels at presenting scenarios that can mean a thousand different things to a thousand different people.
Lynch's dreamlike narrative once again draws comparisons to The Wizard of Oz, though I would argue that Wild at Heart is the more overt love letter to that 1939 classic. His love of that film's dream logic has informed many of his narratives over the years, though he prefers to blur that line between dream and reality further. In other words, there's no black-and-white versus color distinction to be found in Lynch's work—except maybe the backwards talking in the Red Room on Twin Peaks.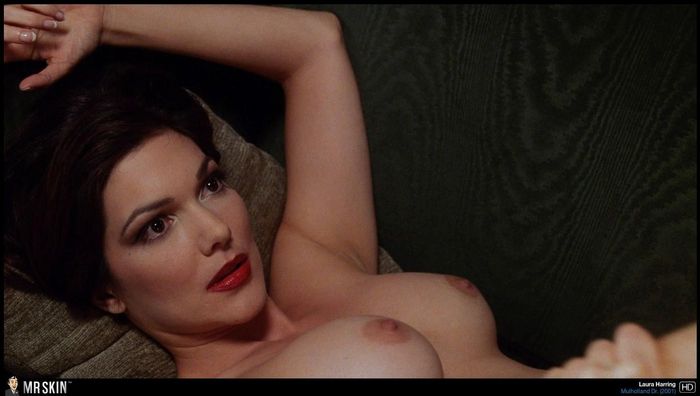 So what's the deal with these lesbian scenes? What do they mean? I can't tell you that, I can only tell you what I think they mean and I think they're the denouement and inciting incidents of the film, just occurring in places where those things don't normally occur. The second scene finds Camilla breaking things off with Diane, the thing that sets everything into motion, and the first scene resolves it by giving them—or rather their idealized versions, Betty and Rita—the fantasy sex scene they were deprived of earlier.
But who knows what Lynch's actual intention was here. That's what makes Lynch one of a kind. Let me know what you think these scenes really mean in the comments section below!
Catch up with our other editions of Anatomy of a Scene's Anatomy...
Works consulted but not cited include the following...
Of Phallic Keys and Ugly Masturbation: Let's Talk About 'Mulholland Drive'