Shit's getting crazy on American Gods this season, and considering Yetide Badaki swallowed poor Joel Murray whole inside her lady business last season, that's really saying something.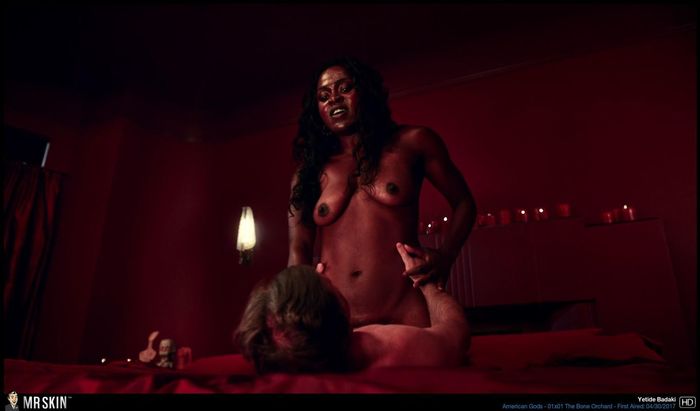 There's not even a whiff of nudity in this new teaser trailer for this Sunday's season two premiere, but considering it was a huge point of pride for the producers in season one, I don't imagine they'll slow their roll any.
We were disappointed to discover that Emily Browningwore a prosthetic for her best nude scene of the season, but she did bare her pert pair in a sex scene later in the season...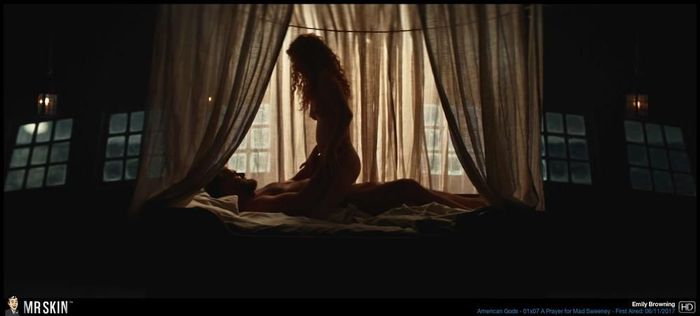 Browning and Badaki are both back for season two, along with all your favorite male actors like Ian McShane (second time he's come up today) and Crispin Glover. My personal favorite nude scene from season one involves an actress who probably won't be back, unfortunately, Vivien Endicott-Douglas as the pizza delivery girl who enjoyed her own supply in the nude...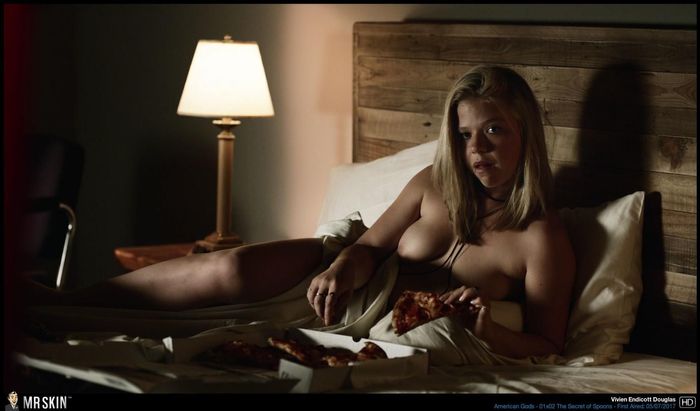 Catch up with this and all the other American Gods nude scenes before season two's premiere on Starz, this Sunday night!