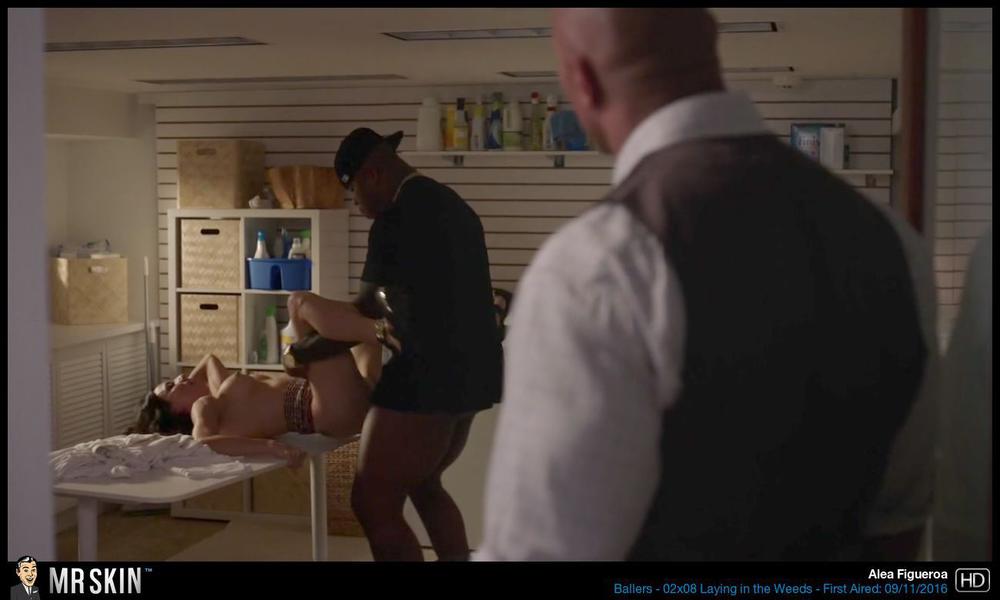 Topless And Nameless, Everyone Starts Somewhere
Even though I am not an actor, one can still image the excitement of landing a role on a popular HBO series like Ballers. But have you ever wondered what it was like to land a role with no lines, but which required you to be topless? Let's hear what Aléa Figueroa had to say about it.  
Aléa Figueroa landed the role of Jody, even though no one had ever heard her name prior to that, and she got to pretend to get it on with Baltimore Ravens linebacker Terrell Suggs at a party. She was actually working on another television show when she got the call about a possible role on Ballers.  
I was shooting a TV show for Oxygen (#KillerPost) in Tennessee, and my agent called me at 10am on a Friday and told me to look over the breakdown for a role on Ballers. 

She said if I was interested to get my audition to her asap. My headshot and resume had already been submitted, and now they were asking for a taped audition. She knew I was shooting out of town so I had to tape it on my cell phone in the hotel. I had a fellow actor assist me. I set up a make-shift studio, taped the scene, and sent it in within two hours. The actor that had helped me also had to tape an audition that day so we helped each other out. I had to fly to Miami on Saturday for a convention that I was working, and on the way back home Monday morning my agent called me to let me know that I had booked the role! I was to shoot in Miami later on in the week.  
In case you are wondering, Figueroa knew the role would involve being nude.  
I was told up front (during the audition process) that this would be a topless scene. They were very clear with what would and would not be seen on camera. Once I booked the role, my agent confirmed that for me as well.  

When I read the scene, I thought it was hilarious. I mean, how many times does The Rock get to walk in on you going to town 
And while this was Aléa Figueroa's first time being nude on television, this wasn't her first time acting while nude.  
Ever? No. For TV? Yes. I am a theatre girl and receive my BA in Theatre Arts from Rollins College. My last show that I performed in at Rollins was Equus in which I had to do a scene completely nude. However, this was my first time performing a topless scene for TV or film.  
And finally, her thoughts on doing nude scenes.  
I am pretty comfortable in my skin but I would lie if I told you I wasn't nervous. However, I'm an actress so if the scene calls for it then I'm a team player. 
Hopefully Aléa Figueroa's guest spot on Ballers will lead to more work. I think I speak for everyone when I say I hope to see more and more of her in the future. If you want to read her full interview about being topless of Ballers go here.