The lusty lesbian wenches of Black Sails took one episode off, but thankfully Jessica Parker Kennedy and Hannah New are back in racktion this week. Jessica flashed her buoys and bush to entice Hannah into bed, but the T&A trotted out by Hannah may the work of a body double. Still, it's bone voyage for our pants!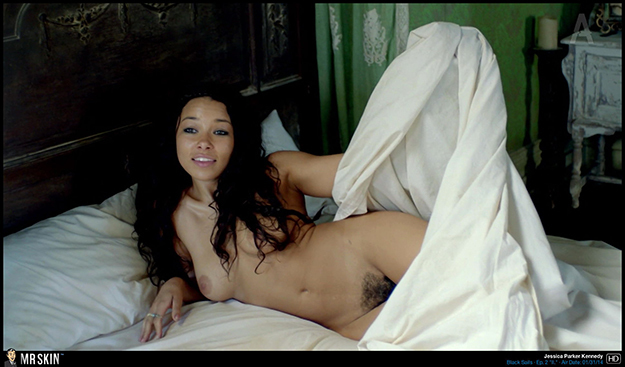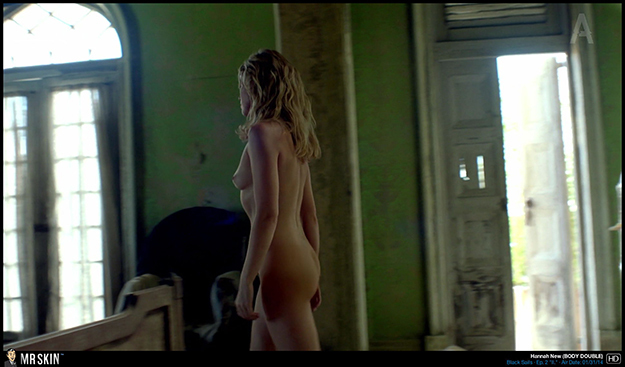 Shameless also got back into the nudity game with Emmy Rossum popping right out of her bra top. Then Emma Greenwell put the icing on the cupcakes with a long topless scene in the bedroom.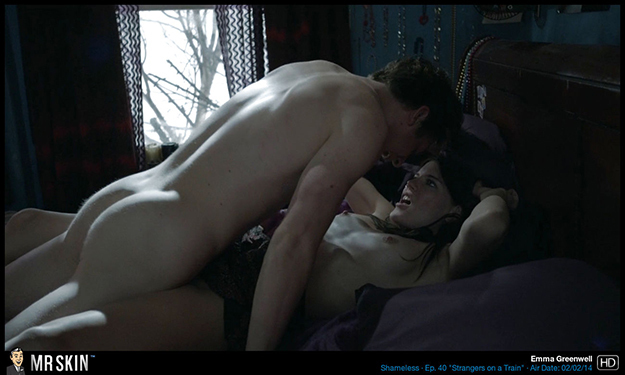 And Banshee is still keeping up with the screamingly hot nude scenes, again featuring the naked perfection of former model Lili Simmons. Since Lili has a role on HBO's True Detective as well, is it too much to hope for twice the nudity from her? We don't think so!