Page 1
Advertisement
TV Nudity Report: Banshee, True Detective, Girls [PICS]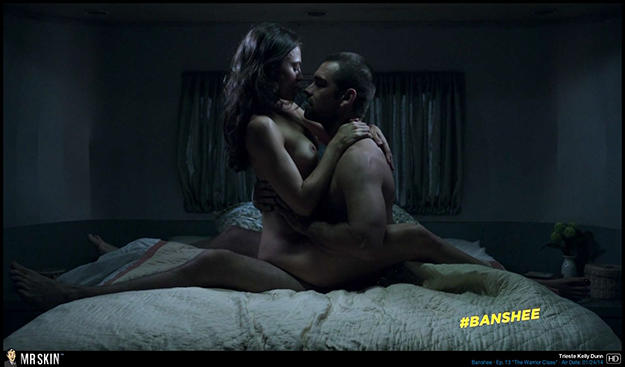 It's been an unseasonably cold winter here at the Skin Central offices in Chicago. Fortunately the boob tube is in the middle of a skintense heat wave that could warm up the chilliest of climes!
Let's start off with everyone's favorite crime-thriller, Banshee, which last week brought us a spectacular self-spelunking scene from Lili Simmons and this week debuted Trieste Kelly Dunn nude for the first time! Some Sheriffs have all the luck!
True Detective couldn't possibly beat last week's full frontal sextravaganza provided by Alexandria Daddario, but this episode's stiff-nipped look at Michelle Monaghan is sure to please nonetheless.
Finally, the ever-reliable Girls brought us Lena Dunham hopping out of bed and getting dressed for work. Works for us! Elsewhere in this episode, guest star Gaby Hoffman goes cartwheeling around a graveyard in an XXL Mickey Mouse shirt and no bra. Keep up the good work, Gaby!
See pics after the jump!... read more