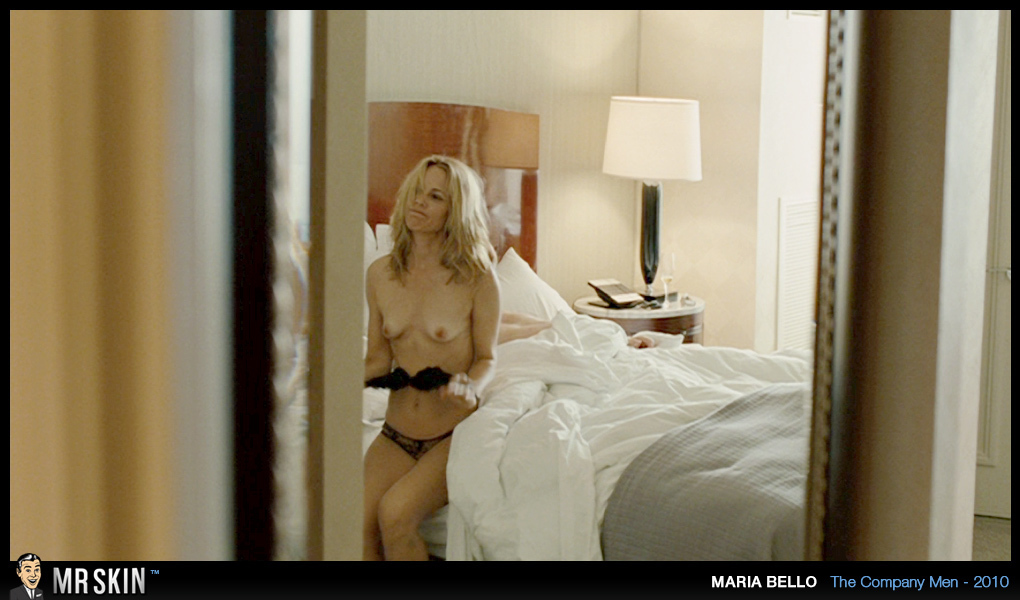 We saw her snookers earlier this week in The Company Men (2010), nude on DVD and Blu-Ray, and this weekend Maria Bello's full moons will light up the silver screen once again. Maria stars in Beautiful Boy, which opens in limited release this weekend.

Beautiful Boy is kind of a bummer- Maria and Michael Sheen play the parents of a college student who snaps and commits a mass shooting on his campus before killing himself- but at the 58 minute mark we get sweet, sweet relief in the form of Maria's beautiful twins. They're not exposed for their entire sex scene (stupid Michael Sheen blocks our view for most of it), but afterwards, at the 1 hour mark, we get a nice, lingering look at Maria's mams.

Beautiful Boy is Maria Bello's ninth career nude role- check out her other eight right here at MrSkin.com!